We are pleased to announce that PerfectMoney is now available on Baxity Store. This payment method is a secure and convenient way to pay for your purchases without sharing your personal information and bank details or having to worry about credit card fraud or identity theft.
What is PerfectMoney?
PerfectMoney is an electronic payment system that allows users to send and receive money online. It can be used to:
pay for goods and services,
make money transfers between users or regular online payments,
send money to friends and family,
store your assets in cryptocurrency,
buy currencies online.
It's similar to other digital systems like PayPal or Venmo, but with a few key differences. For one, PerfectMoney is not subject to the government regulations as traditional currencies. This makes it a popular choice for users who want to avoid government scrutiny or fees. Secondly, PerfectMoney is not restricted to any one country or region. It can be used by anyone, anywhere in the world. It is a global payment system that is available in over 190 countries. Finally, PerfectMoney is incredibly fast and convenient. Transactions are processed instantly, and there are no fees for using the service. However, note that service fees depend on account status or correspondent banks may charge you for their services.
How to pay on Baxity Store with PerfectMoney?
1. Go to Baxity Store and click on the right upper corner icon.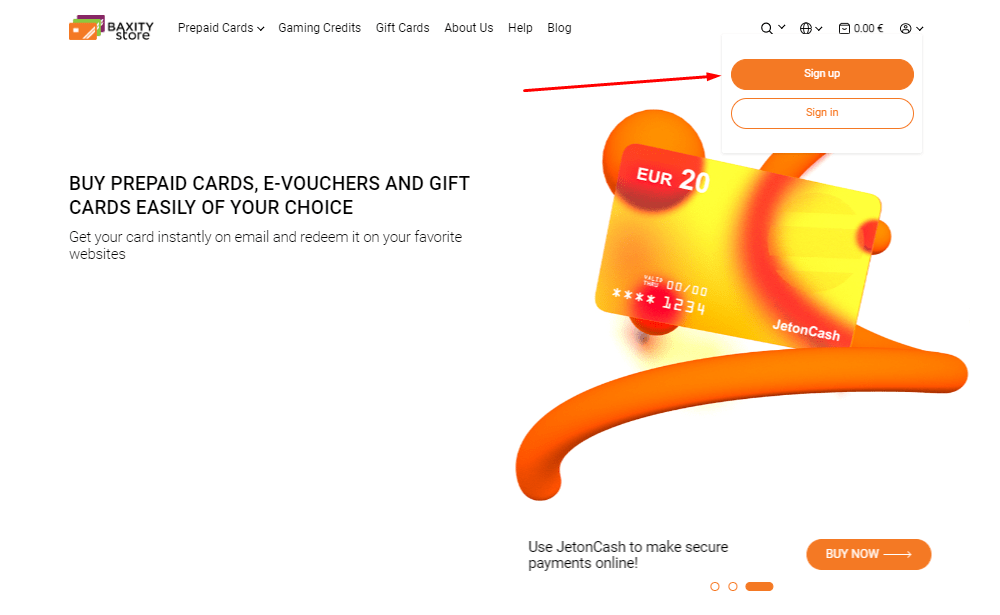 2. Choose the "Sign up" button, enter your email address and phone number, аgree to the data processing rules, click "Sign up".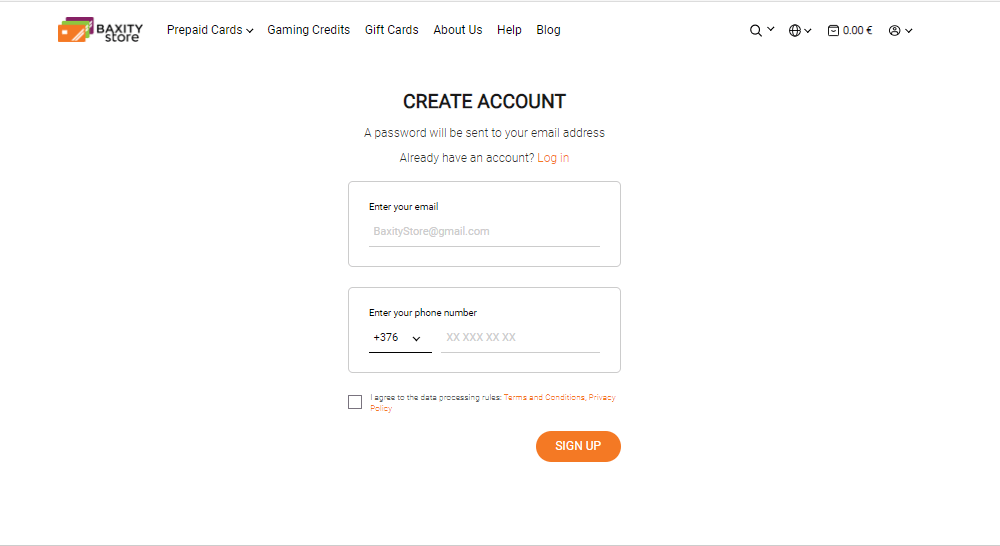 3. Receive a confirmation email along with a password and log into your account.
4. Go to the card categories, choose the item value and amount you want, click "Add to cart".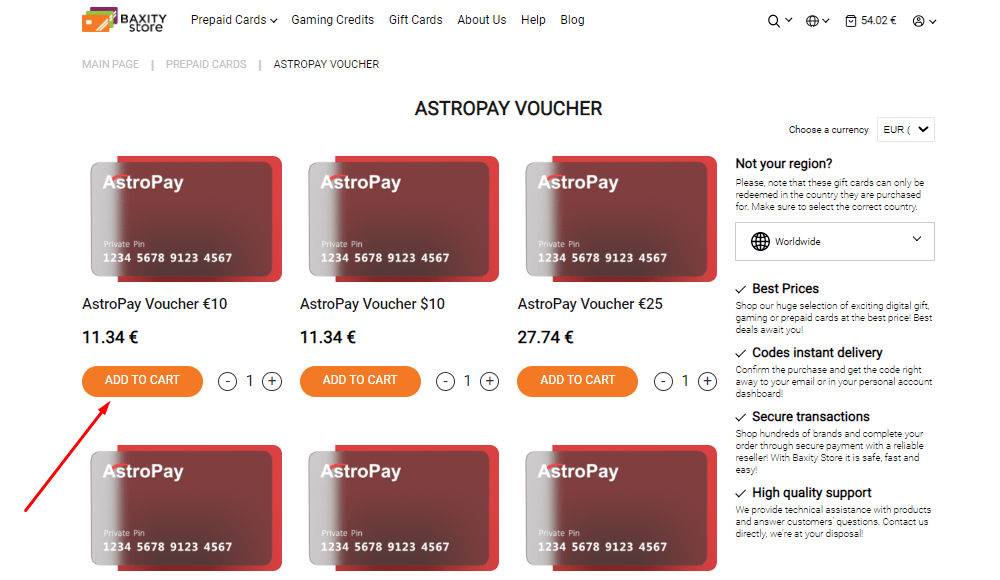 5. Go to the cart with the order.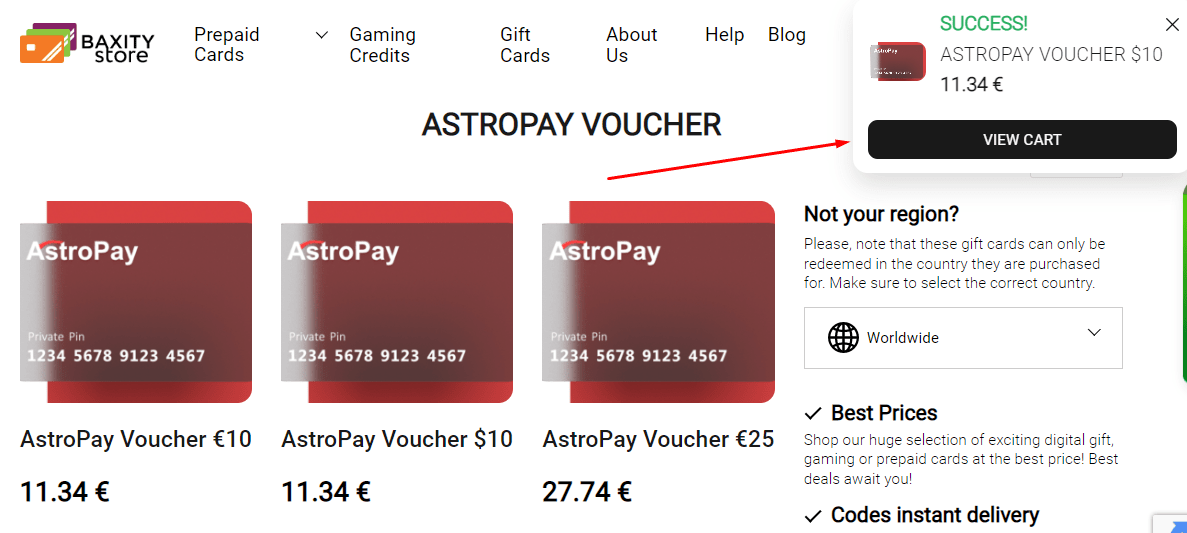 6. Click "Checkout".
7. Choose PerfectMoney and pay for the purchase just a few clicks.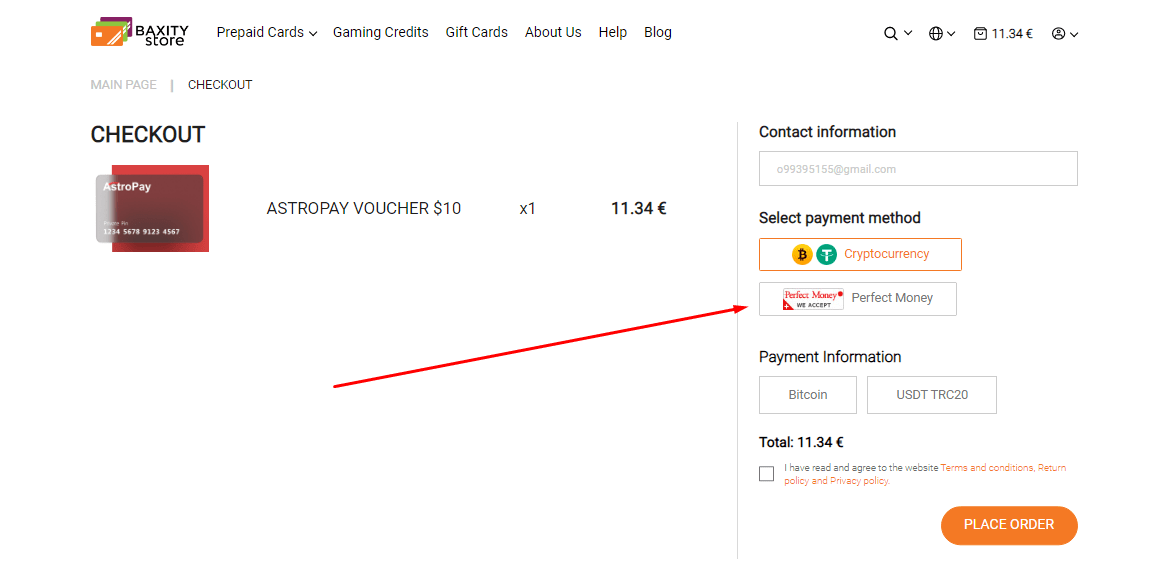 8. Get card's code via email or find it in your account order section.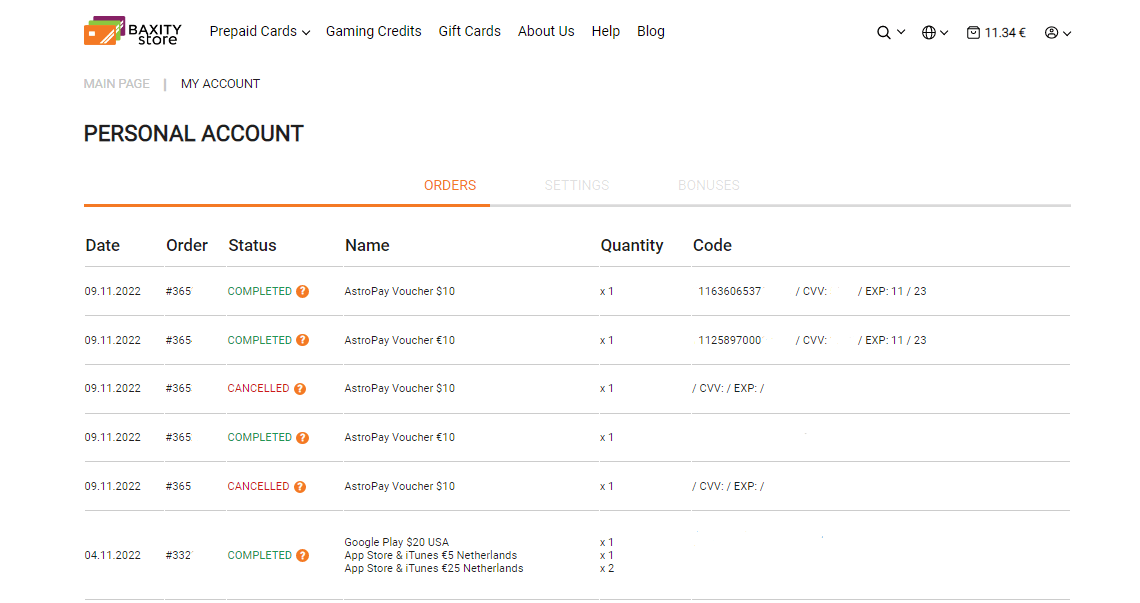 9. Redeem it on a partner website.
Baxity Store offers services that make it easier for anyone to buy gift or gaming cards and vouchers with cryptocurrencies and secure payment systems around the world. We ensure the privacy of the user experience with fast code online delivery to email or personal accounts. You only need to provide your email address to securely receive your cards or voucher codes.