How to Increase NETELLER Limits
No matter how big or small, if you have ever laid a bet on your favourite sports team or online poker table, chances are that you will have come across NETELLER's payment service. As jackpot hunters' best ammunition and Forex traders' highly adaptable wallet, the online payment system lets anyone carry out quick and anonymous deposits wherever and whenever you need to. It is equally efficient when it comes to withdrawing all your hard-earned winnings, transferring your credit to other sites or buying vouchers, gaming credits, gift and prepaid cards from Baxity Store, with ease and security.
Do not miss out on NETELLER's array of functional features and speed up your registration with Baxity to get the following preferential treatment:
Obtain VIP statuses on advantageous terms to gain access to the associated privileges
Verify your NETELLER account in as few as 24 hours of completion. Also, registering with us you do not need to make a preliminary deposit to start verification.
The table below expresses the conditions associated with a direct registration with NETELLER, versus one through Baxity.
| | | |
| --- | --- | --- |
| Feature | Directly via NETELLER | Via Baxity |
| Verification | Mandatory $5 deposit | Free |
| VIP Bronze status upgrade | n/a | Free VIP Bronze Pro after verification |
| Currency conversion fee | 3.99% | 3.79% |
| Silver status upgrade  | After $15,000 total deposits | After $7,500 total deposits |
Unlock your advantages with Baxity and get your VIP status upgrade by getting in touch with our technical support team to find out all the detailed information about the conditions and requirements.
Achieving higher status levels come with a range of bonus advantages including lowered fees and exchange rates, along with raised transaction limits. Reaching a Silver status will in fact let a user transfer money through the site without added charge.
Restrictions on NETELLER deposits and replenishments
Funding your NETELLER account balance with money may be carried out in a number of different ways depending on a user's preference and available options. Such deposit methods vary from country to country with all the necessary details made available directly from your personal profile. Most of the payment service's clientele is able to complete deposits from their bank account, credit card or Skrill account, where the limits on transactions depend on the chosen method of transfer and status level.
One may picture such an instance with a straightforward example involving money deposits from credit cards. Please note that your use of the e-wallet is very limited until the account is verified. The maximum limit for all transactions may vary by country, but on average it is $ 150-500. However, you should keep in mind that the account may be blocked with a request to pass verification even before the limit is reached. Therefore, we always recommend that you go through the verification process first.
Conditions for NETELLER withdrawal limits
The restrictions set by the site on withdrawals are determined by the following factors:
User account level
Account type (verified/unverified)
Account currencies
Unverified users are not allowed to withdraw funds from the account. So don't rush to top up your account with large amounts before you pass verification. The minimum withdrawal amount to a bank account for verified users varies depending on the country, but on average it is $40.
Limits associated with the associated user's country of residence will be listed in their personal profile.
NETELLER NET+ MasterCard: Benefits and Limits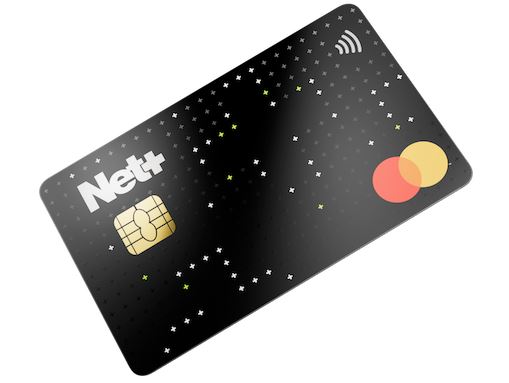 Net+ is a prepaid card operating via the MasterCard platform which grants its user instant access to their NETELLER account. Available for use for both online and offline transfers, making purchases from stores or cash withdrawals from any ATM.
The order and use of the Net+ MasterCard are currently available only for residents of the EEA zone.
The only thing standing between an EEA resident and the order of a Net+ PrepaidMasterCard is a complete verification of their account. A quick confirmation of your mailing address, a selection of your choice of currency and the setting of a pin code is all that is needed for your card to be ordered. It will automatically be set off for delivery within 2-10 days once a $13 fee has been deducted from your account. Silver status account holders and above may be issued the prepaid card without charge although the same waiting period will still apply.
Users who have gone through the NETELLER registration process with Baxity and received an instant VIP Bronze PRO upgrade via the link provided on the site will be able to enjoy the benefits of such a higher status level.
| | | |
| --- | --- | --- |
| Transaction Feature | Regular users verified directly through NETELLER | VIP Bronze Pro users via Baxity |
| Maximum number of ATM transactions | 10 | 10 |
| ATM withdrawal limit | $1000 | $3300 |
| Maximum number of POS operations | 50 | 50 |
| Transaction limit | $3000 | $7000 |
The limits applied on the Net+ prepaid card are significantly increased with registration through Baxity. By obtaining a VIP Bronze Pro immediately upon verification, users can start saving up right from their first deposit and purchase carried out using the NETELLER MasterCard.
Increasing limits on the Net+ Virtual MasterCard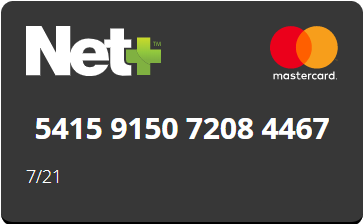 In addition to its plastic card, NETELLER also features a virtual prepaid card for any online purchase or deposit to a bettor's office. The Net+ Virtual card is accepted on various online trading platforms wherever the MasterCard is available as a payment method.
NETELLER's virtual card is the ideal way of securing your money transfers, making your transaction history fully anonymous and safe. By deactivating itself automatically as its limit is reached, this prepaid card will ensure that your account funds remain protected from payment to payment.
You may order up to five virtual Net+ MasterCards, choosing your limits as you please. The first one is issued without charge, whereas an additional $3 fee will apply to the subsequent ones.
Limits for verified and unverified accounts
NETELLER seeks to guarantee that every one of its users can use the platform to their preference, that includes the decision of whether to use the payment service anonymously or not. Nevertheless, that choice will come with certain consequences, including stricter limits, restrictions on transfer volumes and withdrawals as well as the number of daily transactions.
Failure to complete the verification process will result in a fixed commission rate of 4.49% for every transfer to another user. Successfully completing every step required to verify your account will reduce this fee by three times to just 1.45% after the minimum deposit amount has been met by bank transfer or via card. Silver status account holders and above may enjoy those functions without any charges.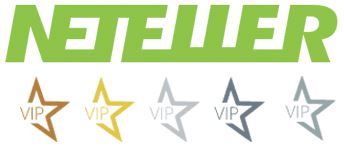 Verification will boost limits to higher rates, although their extent will remain dependent on the user's status. Starting with a VIP Silver level, users are granted an array of benefits for their account operations. These are made significantly more available with registration through Baxity by making status upgrades more readily available on favoured terms.
Registration directly with NETELLER will require a customer to accumulate a minimum total of $15,000 in deposits to achieve a Silver status level. Using Baxity's link, just $7,500 worth in transactions over the first 30 days after registration will suffice to unlock the same status upgrade. With two times less to spend, moving up through higher status levels could not be any easier as with Baxity.
Fulfilling all verification criteria is straightforward, a simple scan of your ID or passport,address verification document and a selfie via a webcam is all that is required for you to confirm your identity. These relevant documents should be uploaded onto your personal profile where they will be available for review by the payment system for final confirmation.
Once authorised, you may get in touch with our staff to initiation your instantaneous NETELLER account upgrade to VIP Bronze PRO.
What are the advantages of registering onto NETELLER via Baxity?
Registering through Baxity isn't just as quick as a regular sign up, it also comes with a variety of additional benefits: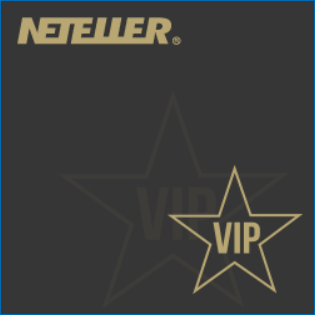 Instant assignment of a Bronze Pro VIP status after verification and without prior deposit. Such an exclusive level cannot be obtained via a direct registration through NETELLER, where all the status rewards are reserved only for users who have registered with our link.
Higher limits. After you successfully verify your account, transaction limits will be raised up to $50,000, whilst caps on card withdrawals will be increased from $1000 to $3300.
Speedy verification. Forms submitted by clients associated with Baxity are processed faster than the norm, significantly reducing the waiting time to allow you full access to your account handlings within just 24 hours on business days. This applies wherever all necessary documents have been submitted and confirmed with success. Requests to verify placed directly through the NETELLER site may take around 2-3 business days to be fully processed.
Status upgrades to VIP Silver for just $7,500 worth in deposits. Achieving your next status upgrade is both quicker and cheaper with the link we provide.
Quick and efficient assistance. Our support team is a set of experienced and dedicated people, not just some automated bots. Always on the lookout for clients needing help or additional information about the service, you may contact us any time you find yourself with a doubt or uncertainty. Simply get in touch with us to find out more about our preferential terms for NETELLER status upgrades.
All in all, NETELLER is a fantastic tool for gamblers, traders and even day-to-day users wishing to make payments online conveniently and securely. Push the flexibility of your limits further and enjoy the payment service to its full potential by registering with Baxity. Simply follow our link to adorn your account with a VIP Bronze Pro level and get it promptly promoted on our preferential terms to enjoy all of its exciting privileges.