NETELLER Overview
NETELLER is an electronic payment service operating across the world, equally prized by legal entities and individuals for the ease and rapidity with which it allows them to send money to other users online.
NETELLER's top clients are comprised of anyone who has the need or wish to frequently send money online. These include, but are far from being limited to:
Gamblers – gaming (poker, casino, slots)
Bettors (sports and cyber sports betting)
Stock exchange traders (Forex and cryptocurrencies)

As well as the other side of the table, merchants from poker rooms and trading platforms or bookmakers, each accepting money from players and paying their commission to the payment system used.
Leaving the poker table and trading platforms, NETELLER also services people simply needing to transfer money to each other or wanting to make a purchase for goods and services either online or offline with the Net+ MasterCard physical card. No matter the way you choose to transact your money on the site, you can always withdraw the money from your account through a transfer to your bank or via a cash withdrawal at an ATM using the Net+ MasterCard.
Branching out of your conventional buying and selling, NETELLER includes a loyalty scheme which features a bonus point system that applies to every transaction through the site. These points can be accumulated and subsequently exchanged for money prizes from their exclusive Store catalogue.
Unlike your around-the-corner bank, NETELLER does not charge you a single cent as a monthly service charge or issue any loans. It does, however, earn its commission on transfers, ATM withdrawals and currency conversions. The extent of this transaction fees and limits are solely determined by your account status which starts off at the most basic regular level, all the way up to Diamond VIP.
Despite its considerable advantages, NETELLER racks up a meagre 1.4 stars on trustpilot.com, with 83% of reviews evaluating the service as "bad". Putting this discouraging figure into perspective does however justify some of the harsher critiques since NETELLER's payment service fully complies with FCA standards and regulations. These hold the site accountable for various transaction legalities and validities. Despite this, the site does also suffer from a slow technical support system which does not help boost its customer satisfaction rating.
NETELLER still remains a great alternative for players wishing to transfer large sums of money as they are first in line to reap the benefits of the payment service's unique loyalty program.
History and facts about NETELLER
The NETELLER brand is written down under Paysafe Financial Services Limited™. Since its establishment over two decades ago back in 1999 by Optimal Payments PLC, billions of dollars have already passed through the site every year and through as many as 23 million accounts across 200 countries.

The payment service is licensed by the FCA, placing it under the jurisdiction of the UK and strongly advocating for its reliability and security as it must ensure at all times that their customers' money is instantly available in their accounts and that every one of their transactions is checked for money laundering.
Just a year after its initiation, at the beginning of the century in 2000, NETELLER was processing 85% of the payments received by gambling merchants, accounting for a staggering 95% of the company's total revenue.
A few years later in 2006, NETELLER had already secured a $239M revenue from the US market alone. It did however quickly plummet to $61M in 2010 after the US applied restrictions on its users in 2007 and despite its efforts to diversify.
2015 marked an important company move for NETELLER which merged with the Skrill Group to form a single holding company under the name Optimal Payments Plc, now known as Paysafe Group, and which authorised direct transfers to and from their respective platforms.
Benefits of NETELLER
NETELLER has seized the opportunity to differentiate itself from other payment services in various ways:
NETELLER operates in more than 200 countries, available for the majority of gambling merchants, bookmakers, Forex brokers and poker rooms.
It has an extensive VIP-program offering significant benefits, particularly for users used to carrying out large and frequent deposits to merchants and transacting with other users
A mobile application which lets you transact whenever you have a working internet connection
VIP statuses are based on a calendar year, not a quarter as with Skrill. In other words, VIP statuses are only reset at the beginning of the new calendar year. If you obtained a particular VIP status in the fourth quarter of the year, the same status will also be valid for the following year
Net+ MasterCard@ (EEA 31 country residents only).
Virtual Net+ cards for secure payments
Benefits of NETELLER when registering via Baxity:
Bronze Pro status, including lower conversion fees and higher ATM withdrawal limits immediately after verification
Silver status for $7,500 instead of $50,000, granting you free transfers within NETELLER, the option to open 2 additional accounts in another currency, as well as reduced conversion fees down to 0.6%
Gold, Platinum, Diamond statuses on special preferential terms. Find out the terms by getting in touch with Baxity.
Verification in just 24 hours on any business day without a $5 deposit.
Support in Russian, English, Bulgarian for 365 days a year, 24/7.
Create your NETELLER account via Baxity to earn back on your transactions and experience the site's full potential.
Speedy NETELLER Registration
To register with NETELLER and benefit from Baxity:
Head to the official NETELLER website using our link
Enter your details in the registration form: name, email, residence address and create a password.
Registering the conventional way will get you the usual unregistered status with significantly more limited possibilities.
Recall that registration through Baxity will allow you to get the status of Bronze Pro (lower conversion fee and higher ATM withdrawal limits) immediately after verification, Silver for $7 500 instead of $50,000 and Gold, Platinum, Diamond on special preferential terms. Find out the terms.
And yet, just a quick detour through the Baxity website can get you an immediate Bronze Pro status upon verification, with lower conversion fees and higher ATM withdrawal caps and with the following Silver upgrade just $7 500 dollars away instead of the usual $50 000 expected. You may also wish to consult Baxity for further details on the preferential terms applicable to the Gold, Platinum and Diamond levels or any other information on the NETELLER registration process via the article on NETELLER Registration.
Verifying your NETELLER Account
The term verification is often thrown around the web when it comes to any form of account creation. With NETELLER, it simply entails confirmation of your identity and place of residence with the necessary documents.
When registering through Baxity, the verification process takes only 24 hours on any business day.

If you did, however, choose to go through with a regular registration, you will first need to top up your account with $5 before even being able to start up the 1-5 days verification process.
Verification can be done through your personal desktop or mobile application.
No matter the platform, you should have the following documents on hand:
ID documents: passport, driver's license or ID card
A document confirming your address: a utility bill receipt or a certified bank statement
As you go through the verification process, you will be asked to provide legible scans and selfie photos, hence, it is imperative that you have a webcam set up on your computer if you have not done so already. Otherwise, mobile registration can be carried out from the app with your in-built camera for easier and quicker completion.
For more details about NETELLER verification see the article NETELLER Verification.
NETELLER Fees Review
NETELLER tariffs may be resumed by deposit and withdrawal fees, internal and external transfers, currency conversions, as well as the issue and delivery charge for your Net+ Mastercard. Fees will also be applied on any purchase or sale of cryptocurrencies and even further on administrative fees for any cancellations.
These designated fees will be valued and be subject to review according to your account status, from the initial regular account upon verification, to Bronze, Silver, Gold, Platinum and ending with Diamond. You should also keep an eye out for any geographical fees associated with your country of residence when you first register.
Here are some of the most significant rates for users:
Deposit by bank transfer: 2.5% commission on all statuses
Withdrawal to bank account: $10 for a regular account, Bronze and Silver; free of charge from Gold status onwards
P2P money transfer (from person to person) within Neteller: 1.45% (not less than $0.50) with a 20% commission for the first transfer above $30. To avoid this and to pay a maximum of $10, deposit your account via bank transfer or card. From Silver status – free.
Currency conversions from 3.99% for a regular account to 1.29% for a Diamond account
Taking the VIP Bronze Pro status, immediately obtained upon verification via Baxity, as an example: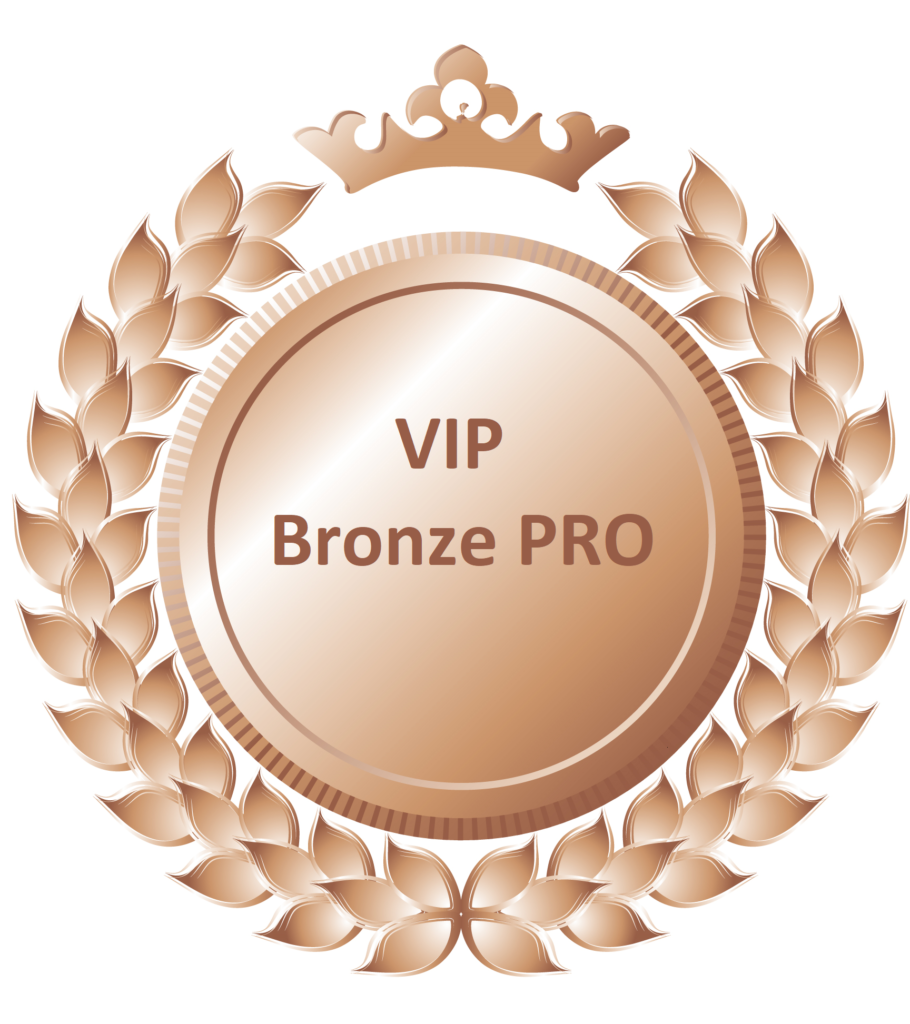 Reduced currency conversion (up to 3.79% less)
Accumulation of bonus points (1 point for every $1 with a total of 9000 points per year)
Increased limit for ATM withdrawals (up to $3,300 per day) and card payments (up to $7,000 per day)
Increased Bitcoin purchase/sale limits up by 2.5 times to $40,000 per month
Furthermore, the VIP Silver status, obtained for just $7,500 deposits instead of the regular $50,000, gives the following additional benefits: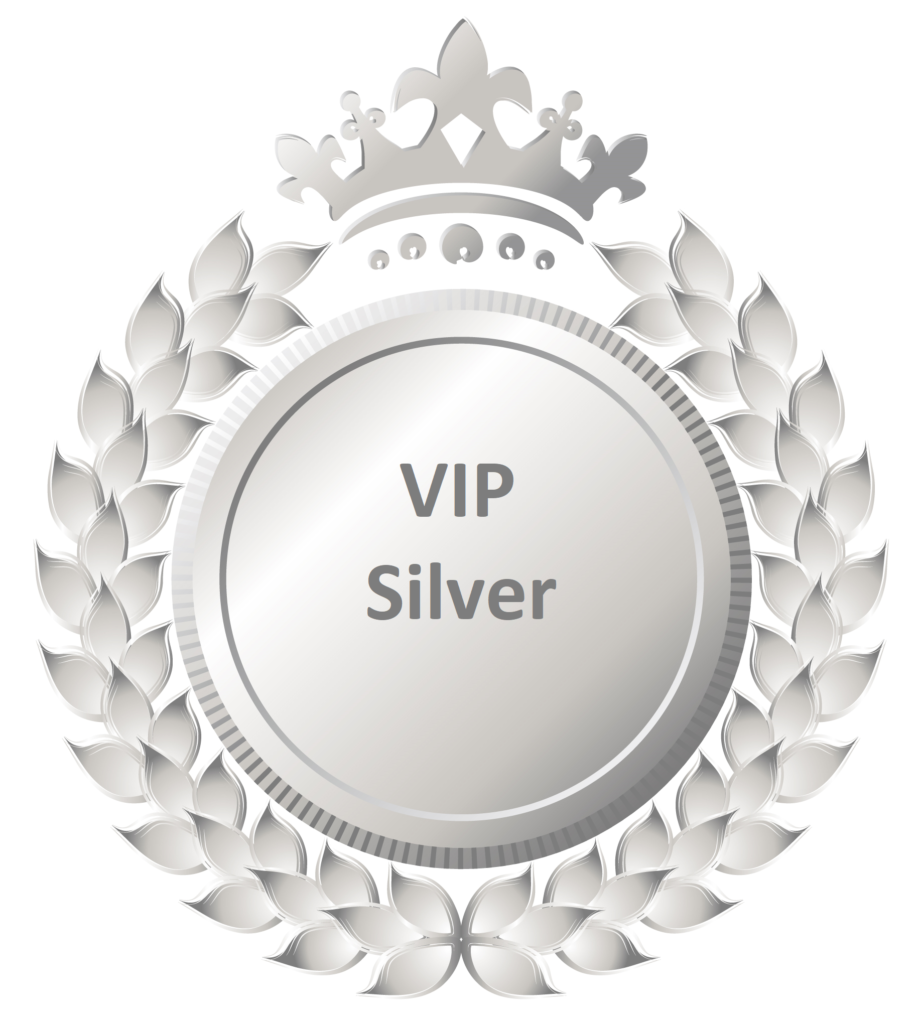 Additional account in another currency
Money transfers free of charge to other NETELLER accounts
Maximum limits on transfers and deposits
Free issue and delivery of the Net+ Plastic Prepaid Mastercard (only for SEPA zone (Single payment zone in EUR)).
For more details about general NETELLER tariffs, see the article NETELLER Fees.
NETELLER Limits Review
It is common for payment services to apply set limits on transaction quantities and NETELLER is no exception in its attempt to encourage users to strive towards higher VIP status to loosen up these restrictions.
When you obtain a VIP Bronze Pro status via Baxity, your limits will be increased across a number of different sectors:
for transfers up to 50,000 USD per transaction
for ATM cash withdrawals from Net+ MasterCard@ from $1000 to $3300,
to pay with Net+ MasterCard@ from $3000 to $7000.
Limits will still vary for each individual account, depending on specific transaction types and countries of residence. Simply sign in to your NETELLER account to have a look at those which apply to you.
For more information about NETELLER limits, consult the NETELLER Limits article.
NETELLER Account Security
As with any payment service, be it online or offline, its security and reliability is a key factor for any client. It would be hard for any site to acquire such international standing without a strong foundation of trust between the platform and its users, especially since NETELLER has no physical representative offices outside of the UK and Canada.
Guarantee of the safety of your money on your NETELLER account
NETELLER guarantees full refund at any time and secure 100% funds access as per the regulations set out by the UK's Financial Conduct Authority (FCA). The FCA is a non-governmental organisation which seeks to monitor investment companies, brokers and all of their financial operations.
Secure access to your money (your Neteller account)
By following these simple rules, you can ensure that your account remains fully secured against any hacking attempts:
Review your transaction history on a regular basis
Keep your password in a safe place
Use a strong password: a minimum of 8 characters, with a mix of uppercase and lowercase letters, numbers and special characters (e.g. ` ~ ! @ # $ %).
Refresh your browser
Protect your computer with regular updates, antivirus software, and avoiding the installation of unknown programs and files
Always log out of your account via the "Log out" button, this will clear the browser cache and protect your account from others
Never use public computers to sign in to your account
Add two-step authentication for your account.
By installing the Google Authenticator application on your smartphone, you can link it to your NETELLER account and use the code it provides to log into your account instead of the standard Secure ID code. This makes your account far less vulnerable to any form of fraudulent activity since this code is updated every 30 seconds.
If you notice any suspicious activity in your account, do not hesitate to change your password immediately and inform NETELLER Support.
Brief Review of NETELLER VIP Statuses
The NETELLER VIP program is a loyalty system set out to award favourable terms on fees, limits, additional multi-currency accounts, general transaction terms, cashback and support services to any user of the platform.
Getting your own hand on these benefits is straightforward as long as you invest sufficient funds in deposits to merchants or in cryptocurrency trading within a full calendar year to reach the subsequent status level. The higher the level you can reach, the more generous your conditions will be.
One should keep in mind that no matter the status level you have achieved, it will be reset at the beginning of the new calendar year. That is unless you have obtained it in the fourth quarter of the year, in which case it will be carried over to the following year.
Depositing money to merchants and purchase and sale of cryptocurrency
Bronze
Silver
Gold
Platinum
Diamond
The amount of transactions for the calendar year to switch to a new status
10 000 $
50 000 $
100 000 $
500 000 $
2 000 000 $
* When registering with NETELLER via Baxity
free
(Bronze Pro)
7 500 EUR
below,
ask
below,
ask
below,
ask
For more information about NETELLER VIP statuses see the article NETELLER VIP program.
NETELLER MasterCard
The NETELLER MasterCard is your opportunity to break your account funds out of the online world and into physical form through cash withdrawals at any suitable ATM across the world wherever the MasterCard is valid. The balance on your prepaid plastic card will always be directly representative of that of your account, available for withdrawal whenever required.
As of today, the Net+ MasterCard still remains only exclusively available to EEA (European Economic Area) residents who can order it right from their personal account.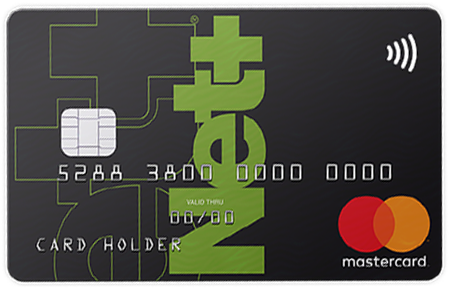 Although the card issue is entirely free of charge for Silver statuses onwards, a small $13 fee will be issued for the card delivery to any other account level. By registering with Baxity, your instant Bronze Pro VIP status will triple your maximum withdrawal limit to an attractive $3 300 instead of the regular $1 000. Similarly, it will grant you purchases of up to $7 000 from the standard $3 000, alongside reduced currency conversion rates to 3.79% rather than 3.99%.
Any EEA (European Economic Area) residents, a virtual Net+ Prepaid Mastercard® can be ordered completely anonymously as an additional secure payment method for your account. Once your desired transaction is complete, this virtual card will immediately be cancelled for optimal privacy and security.
You will naturally have the option to order as many virtual cards as desired, on which the subsequent charges apply:
Creating your first virtual card: free
Creation of the second and subsequent cards: 3$
The limit of payment for purchases per day: 700 $
For more information about NETELLER Net+ PrePaid MasterCard and virtual Net+ card see the NETELLER MasterCard article.
NETELLER App
The NETELLER mobile application lets you carry out many of your most familiar actions:
Carry out regular and cryptocurrency transactions from your personal profile and manage them accordingly via your balance, transaction history and portfolio
Verify the account
Manage the account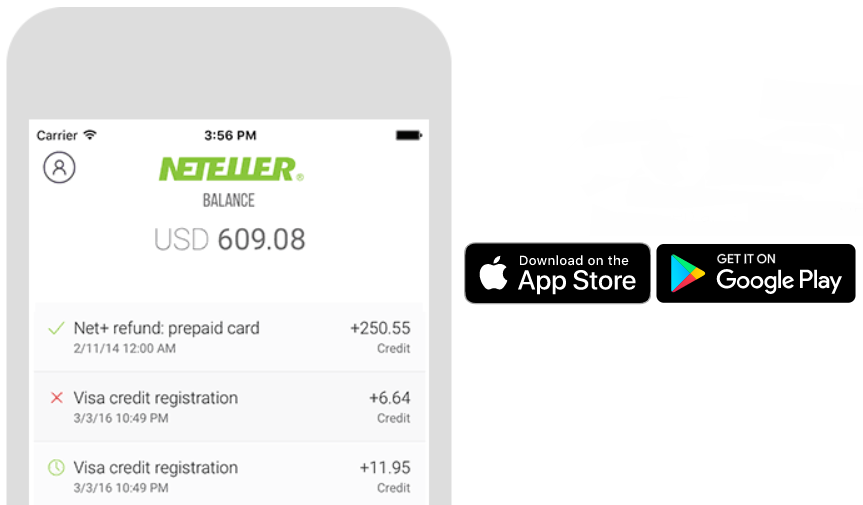 The NETELLER app is available as a free download on Google Play for Android or the App Store for iOS. For more information about NETELLER mobile application see the NETELLER App article.
Reviewing NETELLER Deposit and Withdrawal Options
The number and variety of options available to an account for its replenishment or withdrawals depend largely on the country of residence the account is registered to. Their unique terms may be consulted at any time from your personal account.
Deposit options (2.5% commission for all):
from your bank account,
MasterCard, VISA
bitcoin
Skrill
Paysafecard and Paysafecash
various others (see the deposit options in your account).
Withdrawal of funds:
to bank accounts,
on MasterCard, VISA
withdraw money from ATMs via NET + MasterCard (only for accounts from SEPA zone (Single payment zone in euro))
in other ways through translations (see options in your account).
Serviced and Restricted Countries
With users across 200 countries, NETELLER is no stranger to foreign borders although its plastic and virtual Net+ MasterCard are strictly limited to EEA residents.
NETELLER's presence and operations across the world can be resumed in three tiers:
all served countries with and without Net+ MasterCard@ order access.
served countries only with issuance and delivery of Net+ MasterCard@ (EEA countries)
unattended countries
Find out where your country lies across these categories by checking the map below:
NETELLER serviced countries
The countries fully served by the platform let their residents:
create an account,
make transfers and transactions to merchants,
to replenish and withdraw money,
order the issue and delivery of the Net+ MasterCard (EEA zone only).
create virtual Net+ cards (EEA zone only)
Countries served with the issuance and delivery of Net+ MasterCard
SEPA (Single Euro Payments Area) unifies residents' payments and businesses in the European Union and consists of 28 European Union (EU) countries as well as 3 additional European Economic Area countries.
List of countries served with the issuance and delivery of Net+ MasterCard:
Austria
Belgium
Bulgaria
Croatia
Republic of Cyprus
Czech Republic
Denmark
Estonia
Finland
France
Germany
Greece
Hungary
Iceland
Ireland
Italy
Latvia
Liechtenstein
Lithuania
Luxembourg
Malta
Netherlands
Norway
Poland
Portugal
Romania
Slovakia
Slovenia
Spain
Sweden
United Kingdom
NETELLER non-serviced countries
List of underserved countries:
Afghanistan
Benin
Bonaire
Burundi
Central African Republic
Chad
Democratic Republic of Congo
Cuba
Djibouti
Equatorial Guinea
Eritrea
Gabon
Gambia
Guinea
Guinea-Bissau
Guyana
Iran
Iraq
Kazakhstan
Kyrgyzstan
Lao People's Democratic Republic
Liberia
Libya
Madagascar
Malawi
Mali
Mauritania
Mongolia
Montserrat
Myanmar
Nauru
Niger
Niue
Norfolk Island
North Korea
Palau
Papua New Guinea
Saint Barthelemy
Saint Kitts and Nevis
Saint Martin
Sint Maarten
Sierra Leone
Sudan
South Sudan
North Sudan
Suriname
Syria
Tajikistan
Timor-Leste
Togo
Turkmenistan
United States of America
Uzbekistan
Western Sahara
Yemen
10 most important things about NETELLER (for those who do not have time to read everything)
If there are a few things to take away from NETELLER's payment service, they are certainly the benefits obtained through registration via Baxity and the associated free Bronze Pro VIP status upgrade which may be resumed in short:
NETELLER is especially interesting for those players and traders who make large deposits. The best VIP program is provided for you.
NETELLER is very popular with merchants, including poker rooms, bookmakers and Forex traders. Whatever poker table you choose to join, chances are that NETELLER is already servicing it.
You can trade in cryptocurrencies right from within your NETELLER account without the need for any external transactions. You are free to exchange any of the 28 official currencies for Bitcoin, Bitcoin Cash, EOS, Ether, Ethereum Classic, Litecoin, XLM, XRP and 0x.
Use the NETELLER mobile application for fast and convenient verification and further operations whenever you have a working internet connection.
Order and receive by mail a Net+ Prepaid Mastercard plastic card for cash withdrawals (up to $3300 per day) and payments (up to $7000) for SEPA residents only.
Use a Net+ virtual card to pay anonymously with a card with a limit of $700 per transaction and a cost of $3 (starting with the second card, the first virtual card is free) for SEPA residents only.
You can replenish your NETELLER account at a 2.5% rate from your bank account, VISA and MasterCard or various other methods.
You can withdraw money from NETELLER to your bank account for $10 or completely free of charge for VIP Gold status and above.
Currency conversions at 3.79% to 1.29% rates
Receive NETELLER bonus points for anyone of your external transactions to exchange for money or prizes from the NETELLER Store.
When registering through Baxity, you will receive Silver status for only EUR 7,500 of merchant deposits or cryptocurrency trades instead of the regular $50,000.
How to get the most out of NETELLER for free?
Here are just 3 simple steps to help you make the most out of your NETELLER account:
Sign up onto NETELLER via Baxity
Get all the benefits by submitting your account ID and email via the form on the Baxity website
Verify your account within just 24 hours without making a single deposit to obtain complete access to a VIP Bronze Pro status as soon as your verification is confirmed.
Comparison of the verification process through the regular pathway and via Baxity:
| | | |
| --- | --- | --- |
| | Regular registration | Registration through Baxity |
| Deposit for verification | Required, 5 EUR | Not required |
| Verification duration | 1 – 5 days | Priority, within 24 hours (business days) |
| Customer support | email and phone in English | email, live-chat in English and Russian |
Regular account
VIP Bronze
VIP Bronze PRO
VIP Silver
VIP Gold**
VIP Platinum
VIP Diamond
Amount of deposits (transactions) to merchants for a calendar year to obtain VIP status:
– During regular registration
—
10 000$
—
50 000$
100 000$
500 000$
2 000 000$
– Via Baxity
—
—
For free
7 500$
on request
on request
on request
Currency Conversion
3,99%
3,79%
3,79%
3,19%
2,79%
2,39%
1,29%
Reward points
нет
1 000
9 000
9 000
10 000
20 000
50 000
Limit on cash withdrawals from ATMs
1 000$
1 000$
3 300$
3 300$
3 300$
3 300$
3 300$
Limit on purchases at shops (POS) using Net+Mastercard
3 000$
7 000$
In addition to these preferential terms, you may even forget about the hefty $50000 prerequisite to upgrade your account since your registration via Baxity will grant you imminent access to the subsequent Silver status within just $7 500 in deposits for you to enjoy the following bonus advantages:
an additional account in another currency
free money transfers to another NETELLER account
maximum limits on transfers and deposits up to $50,000
free issue and delivery of Net+ Plastic Prepaid Mastercard (EEA zone only).