The term e-Voucher refers to an electronic voucher. Customers receive e-Vouchers via email or SMS, including links to external URLs, which they can later print out or retrieve directly online. In order to retrieve e-Vouchers online, customers require a PIN code.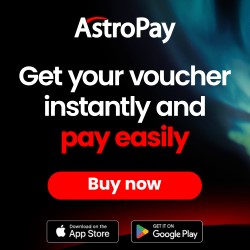 A study conducted in 2017 revealed that the use of e-Vouchers was increasing, and it is estimated the industry will be valued at $510 billion by 2025. The main reasons for the growth in e-Vouchers are the advent of digital globalization and the many benefits they offer. E-vouchers are similar to physical vouchers but with minimal disadvantages. They offer convenience, flexibility, multi-currency application, user-friendliness, and contactless interaction.
This article will review the features, pros, and cons of four e-Vouchers, namely ecoVoucher, JetonCash Voucher, AstroPay Voucher, and Neosurf Voucher. Read on to learn more about these e-Vouchers.
Spheres in Which You Can Redeem These Vouchers
The four discussed vouchers, ecoVoucher, JetonCash, AstroPay, and Neosurf, respectively, offer many benefits. These benefits can be availed of in the following spheres of online exchanges: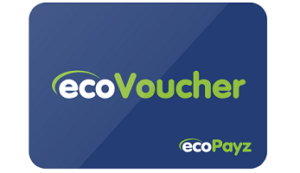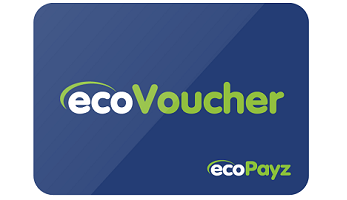 You can redeem an ecoVoucher in sales outlets, such as online casinos, poker, and gambling sites. This covers both the distributor and the merchant roles for your business. Examples include Bit Starz, Casino Classic, PlayOJO Casino, Syndicate Casino, and HappiStar.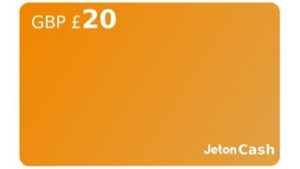 JetonCash Vouchers can be used for online shopping at thousands of online stores casinos. These websites have been authorized and integrated with Jeton and can belong to online casinos, such as Golden Tiger Casino, Luxury Casino, and Skol Casino.
AstroPay has over 2 million users worldwide and over 500 operators. The service can be used in multiple online arenas such as e-commerce shopping, booking flights, marketing platforms, tokens, art, domains, gifts, and much more. To create a new AstroPay account go through this link.
As a merchant, you can buy an AstroPay Card on Baxity Store and redeem it at multiple popular websites. Some of the websites that accept payment through the AstroPay Card include Aliexpress, Aerolineas Argentinas, A & B – Ads & Beyond Intl., Acer, Socios.com, Mango, Loi, Good Year, GoDaddy, Falabella, Gift, and more.
With coverage of over 58 countries, Neosurf vouchers can be redeemed in multiple online payment spheres such as online games, gambling, financial services, and e-shopping. Some of the websites that accept Neosurf vouchers include Farmerrama, Darkorbit, Libertex, Neteller, Amazon, Habbo, BigPoint, Poker Stars, League Legends, etc.
| | | | | |
| --- | --- | --- | --- | --- |
| | ecoVoucher | JetonCash | AstroPay | Neosurf |
| Available Countries | Argentina, Bahrain, Brazil, Chile, Columbia, Ecuador, Egypt, EU, Ghana, India, Indonesia, Japan, Jordan, Kenya, Kuwait, Mexico, New Zealand, Nigeria, Oman, Pakistan, Peru, Qatar, Russian Federation, Saudi Arabia, South Africa, Switzerland, Ukraine, United Arab Emirates, United Kingdom, Uruguay | India, Australia, Austria, Belgium, Brazil, Canada, Czech Republic, France, Germany, India, Ireland, India, Netherlands | Argentina, Bolivia, Brazil, China, Chile, Colombia, Costa Rica, Greece, Indonesia, Japan, Mexico, Peru, Turkey, Uruguay, and Venezuela. AstroPay Direct is available in Argentina, Brazil, Chile, Colombia, Mexico, Peru, and Uruguay. | More than 52 countries, including Austria, Belgium, France, Germany, Italy, Australia, Russia, United Kingdom, Turkey, etc. |
| Available Сurrencies | EUR, USD, GBP | Over 50 options, including GBP, SEK, NOK, BGN, CZK, PLN, RON, HUF, EUR, TRY, USD, AUD, CAD, DKK, INR, JPY, NZD, BRL, and RUB, among others. | AED, AND, ARS, AUD, BDT, BOB, BRL, CAD, CDF, CLP, CNY, COP, CZK, DKK, EGP, EUR, GBP, GHS, GTQ, HNL, IDR, INR, JPY, KES, KRW, KWD, MAD, MMK, MNT, MXN, MYR, MZN, NGN, NIO, NOK, NZD, PAB, PEN, PKR, PLN, PYG, RMB, RSD, RUB, SAR, SEK, SLL, SVC, THB, TRY, TWD, TZS, UAH, UGX, USD, UYU, VND, XAF, XOF, ZAR, ZWD | Available in different currencies according to the country where they are sold |
| Fees | 2.99% to top up an ecoPayz account | 0% to 2.5% depending on payment method | Free of charges | Free of charge during the first year of the purchase. One year after or 6 months after the last purchase – €2 per month |
| Security | Total anonymity, no need to provide sensitive financial or personal information | Tokenization encryption technology, payment card industry (PCI) compliance | Know Your Customer (KYC) for end-to-end security, risk mitigation, and state-of-art technology | Total security of personal information, Credit card details are not required |
| Validity of vouchers | 12 months starting from the issue date | 12 months from the issue date. | Each card has its own expiry date. | No expiry date |
Where to Buy an E-Voucher?
Agreeably, all vouchers; ecoVoucher, JetonCash, AstroPay Card, and Neosurf Voucher come with a range of options and benefits for you to compare and use, ranging from user-friendliness, ease of use, security assurance, risk mitigation, the privacy of personal information, multi-currency options, 12 months of validity, email and live chat customer support, multiple spheres of online shopping, and more.
You are just a click away from the benefits these vouchers provide. To buy vouchers easily and securely go to Baxity Store.