Skrill is a favourite of online gamblers, bettors, businesses, financial or cryptocurrency traders alike, a clientele from around the world adding up to 36 million accounts which all vouch for the popularity of this payment service.
As convincing as its global reputation may be, one cannot easily bypass consideration of its rates and associated fees which ultimately are responsible for making or breaking any payment service online and helping users make up their minds about which site is worth signing up to.
Every account is fully catered to the user's needs, be it for gambling or trading, a range of profitable promotions are on offer to satisfy all types of financial endeavours. For example, if you happen to be a fan of casino slots, you can expect to receive various special offers in your mailbox every weekend on how much you could win. From free spins, deposit bonuses and other bonus games, you can choose your preference and start playing immediately by uploading and withdrawing money via Skrill. No matter the type of transaction involved, the process will be fast and convenient, but it is still always essential to know its cost.
If you are a regular at online poker rooms, you may also wish to open multiple accounts to help you optimise your winning strategy in the game. This gives you the flexibility to seek out the right table and participate in high-profile tournaments, all in the hope of boosting both your earnings and your enjoyment. Whether you are making the most out of different poker rooms or business sites, you will inevitably be faced with the recurrent need to transfer money from one platform to the next as well as how much. Here is an example of the fees you can expect from your usage of the Skrill platform so that you can worry about your game, not your check.
Funding your account
You cannot expect to win any money without depositing some first. Luckily, you will not have to worry about how much as one time is enough with Skrill since all your finances and balance can be handled and managed from a single place. Although the options for funding your account will vary depending on your country of residence, you will have to stay aware of the commission set on each of your deposits, along with the time delay until your funds have been fully credited.
Depositing funds
After stocking up your Skrill account, you can carry out your currency transfer to your poker room of choice within minutes. Play your cards well, and you will be able to withdraw your earnings right back into your account for future use. Although these are not directly linked to the payment service, one should be aware of potential commissions further imposed on deposits and withdrawals by the gambling or gaming platform. Luckily, you will never be charged a cent by Skrill for any money you may send to a business.
User-to-user transfers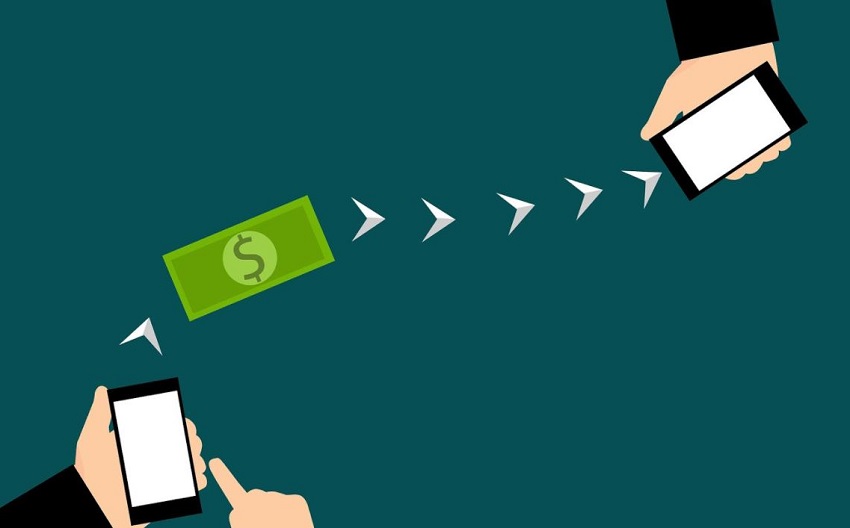 Whether you have found yourself an accomplice or a deserving adversary, online chats are quick to arise amongst players sharing similar interests and hobbies. Financial transactions are soon enough likely to be exchanged between parties and Skrill is right there once again to ensure that all transfers run smoothly and safely. From a Silver status onwards, users can carry out payments between each other both instantaneously and completely free of charge. Otherwise, if your status falls short or you did not add funds through your bank or card, a commission may be applied to your transfer.
Withdrawing your earnings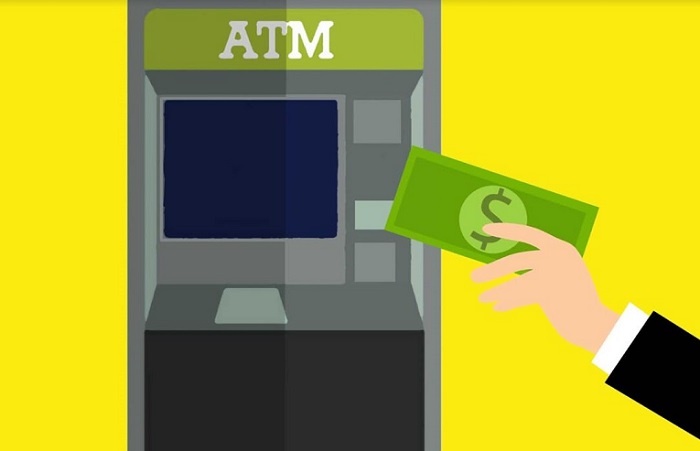 After all, what is the use of strategizing on your game and taking risks if you cannot withdraw your winnings whenever you wish to? Skrill gives you the option to withdraw through your bank or Prepaid Mastercard from any nearby ATM so that you can claim your hard-earned prize as soon as your MTT poker tournament or slot game is finished. Yet, even after such deserving and high-stake wins, you will still face minimum withdrawal fees as well as a charge on any currency conversions if needed.
Investing in cryptocurrency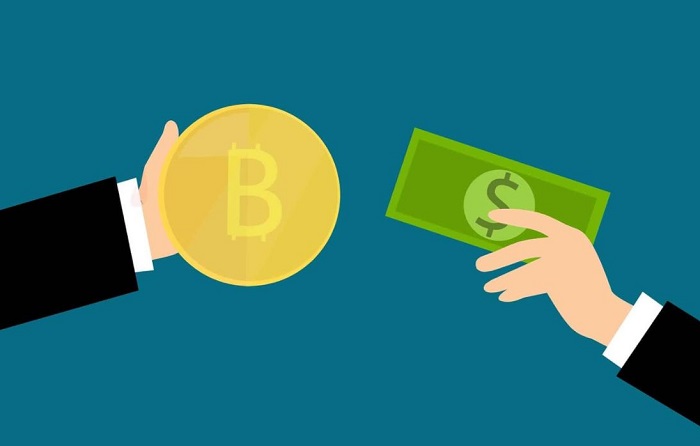 If you have just won big on a poker game, why not take another risk and invest some of it in cryptocurrencies? Without ever having to leave the site, you can access trading in various cryptocurrencies, although you will still not be avoiding any commissions on your purchases or sales.
One is always wiser when keeping in mind the charges associated with every step listed above for them to help inform anyone of your future spendings for the better. This starts the second you open your account and choose your currency. But do not lose hope! There is a way to crunch down on costs by up to three times, increase your maximum and minimum withdrawals to more convenient amounts and even earn bonus points for the chance to win extra money or prizes.
Fees for regular and VIP customers: withdrawals, currency conversion, P2P transfers
The VIP status system operates on a loyalty scheme offering preferential terms, such as reduced commissions, increased limits, bonus points collection and eligibility for special offers. It is based upon how much money has circulated through your account. The more you transfer to a business and buy or sell cryptocurrencies, the higher your status will be. As you move up through Silver, Gold and Diamond, you will be profiting from equally higher limits and much lower fees.
The service offered by Baxity is designed to make payment systems as accessible and profitable to users as possible, right from your first minimum withdrawal. By setting up your Skrill account through Baxity, you will automatically be granted preferential treatment with regard to its VIP statuses, now available after much fewer deposits. Just a click through the website, entirely free of charge, and you will be saving up on your online transactions in every part of the web.
After a one to three days verification process funded by a 5 EUR deposit, you will be set up with regular status, although you can quickly speed this up with us. As you start paying merchants, these transfers will add up towards increasing your status, which will be valid for one to two quarters of the year, requiring regular funding to be maintained on a persistent basis.
One can consult the table below for a convenient oversight of these differences in fees between regular and VIP accounts.
Permanent for all statuses are:
free account opening,
free transfers (deposits) to merchants and businesses
the account maintenance fee is €5 per month if no transactions have been made for over one year
Adding funds to your Skrill account
In order to start using your Skrill account, you need to top it up. The commission on the addition of funds will always depend on the method you use to deposit the desired amount. The methods will differ from country to country. In the table below, we provide examples for some.
| | | | | | | |
| --- | --- | --- | --- | --- | --- | --- |
| Deposit method | United Kingdom | Canada | Germany | Norway | Russia | Brazil |
| Bank transfer, local payment methods | 1% | 2.5% | 1% | 1% | 2.5% | 2.5% |
| Neteller, Bitcoin, Paysafecard | 1% | – | 1% | 1% | 2.5% | 2.5% |
| Visa, Mastercard, global payment methods | 1% | 2.5% | 1% | 2.5% | 2.5% | 2.5% |
*from 09/15/2020 the possibility of replenishing the account using cryptocurrencies has been cancelled for all countries except EEA region
For further information on deposit methods and associated fees for your country, consult the following link.
Skrill account: withdraw funds from your personal account
Withdrawal methods made available from the Skrill platform, as well as any deposit options put on offer all, depending on the country and currency, they are carried out in. Some countries only allow the minimum withdrawal of funds in a certain currency, in which case conversion charges will apply. Nevertheless, these remain as exceptions and will not be considered in further detail here. Separate from your general account handlings, you should also consider the rates set when withdrawing from your Skrill card. Here is a country-by-country breakdown of the most common withdrawal fees.
| | | | | | | |
| --- | --- | --- | --- | --- | --- | --- |
| Withdrawal method | United Kingdom | Canada | Germany | Norway | Russia | Brazil |
| Bank transfer | 5.5EUR | 5.5EUR | 5.5EUR | 5.5EUR | 5.5EUR | 5.5EUR |
| VISA | 7.5% | – | 7.5% | 7.5% | 7.5% | – |
| SWIFT | 5.5EUR | 5.5EUR | 5.5EUR | 5.5EUR | 5.5EUR | 5.5EUR |
| MasterCard | – | – | – | – | 4.99% | – |
Skrill Prepaid MasterCard® Fees
One of the undeniable advantages of the Skrill payment system is the Skrill Prepaid Mastercard®. Although not all users across the world will have access to it, all 31 countries of the EEA have passed full approval. This card allows you to withdraw money from ATMs and make payment transactions around the world. Just like any activity on the site, its withdrawal fees depend on the VIP status of the account and are shown in the table below.
Normal
account
Silver
Gold
Diamond
Commission for card issuance and delivery
€10
free
free
free
Limit on cash withdrawals from ATMs
€900/per day
€1500/per day
€3000/per day
€5000/per day
Commission for cash withdrawals at ATMs
1,75%
free
free
free
Currency conversion
3,99%
2,89%
2,59%
1,99%
The limit on the payment card in shops (terminal)
€1000/per day
€3000/per day
€5000/per day
€10000/per day
Crypto Fees
Skrill has its own real-time cryptocurrency market available for consultation on its platform. This is truly ideal for any experienced or novice crypto trader to keep a clear oversight of all their investments and returns. Unlike general transactions, the deposit and withdrawal fees linked to the buying and selling of cryptocurrencies are only dependent on the value of the transfer, not the VIP status, although the former will still be counted towards your account status. This adds further value to any crypto exchange by helping you profit from your trade-in more ways and areas than one.
The only restriction is that cryptocurrency trading is currently available only to residents of the EEA countries (31 countries). Here are the rates for transactions involving cryptocurrencies:
Transactions up to €19.99
Transactions for the amount of €20.00 – €99.99
Transactions for more than €100
Transactions in other currencies
Buying cryptocurrency
€0.99 per transaction
€1.99 per transaction
1.50 % per transaction
3.00 % per transaction
Cryptocurrency sales
€0.99 per transaction
€1.99 per transaction
1.50 % per transaction
3.00 % per transaction
Transfers to another account(P2P) в Skrill
0.50 % per transaction
Administrative Fees
Administrative fees cover the costs engendered by the payment system when solving funding or refund problems, as well as any user's payment error, fraud attempts using fake data, or any other prohibited transactions. Since the Skrill is controlled by the Bank of Ireland, has various obligations imposed onto its payment service, which need to be kept in check for any fraudulent activities or money laundering schemes. Ultimately, these fees all contribute to the maintenance of a safe and fair platform which keeps its users satisfied and protected.
Administrative rates are shown below:
| | |
| --- | --- |
| Administrative action | Amount of commission |
| There is no transaction on the account for 1 year | €5 per month |
| Reversal of a wrong transaction fee (s. 12.7) | up to €25 per return attempt |
| Chargeback fee (s. 8.3) | €25 |
| Prohibited Transactions fees (s. 11) | up to €150 |
| Provision of inaccurate or untruthful information and lack of cooperation fee (s. 4.5) | up to €150 per transaction |
| Attempted cash upload fee (s. 8.12) | €10 |
Internal transfers between users
The system of internal transfers deserves special attention as the rates set on them have already been altered three times within the past six months.
| | | | |
| --- | --- | --- | --- |
| | User has topped up the account at least once using a bank card/bank account | Relevant top-up has not been made / first transaction | Relevant top-up has not been made / second and subsequent transactions |
| Account registration date – after 8 April 2020 | 1.45% fee, min EUR 0.50 | 4,49% | 4,49% |
| Account registration date – between 18 March and 8 April 2020 | 1.45% fee, min EUR 0.50 | 10%, min. EUR 100 | 2,99% |
| Account registration date – before 18 March 2020 | 1.45% fee, min EUR 0.50 | 20%, min. EUR 30 | 1.45% fee, min EUR 0.50 |
Conversion fees
Lastly but perhaps most importantly, are currency conversions. Alongside Skrill's global reputation also comes numerous international transfers between countries around the world. At any time when the currency of your transaction fails to match that of your account, a fee will latch onto whatever payment you are attempting. It is worth noting that Skrill accounts have recently become multi-currency, an improvement which has significantly helped crunch down on the associated commissions. Still, cards are limited to issues in the only available currency (EUR), hence leading to extra costs at certain ATMs. As prevalent as these conversion charges are, as dependent they also are on your VIP status. Here is how they differ from one account status to another.
| | | | | |
| --- | --- | --- | --- | --- |
| Status | Without the status | Silver | Gold | Diamond |
| Conversion fee amount | 3.99% | 2.89% | 2.59% | 1.99% |
| Standard conditions for obtaining | – | transact over €15000 in a quarter | transact over €45000 in a quarter | transact over €90000 in a quarter |
| Conditions for receiving via Baxity | – | transact over €5000 first 30 days | n/a | n/a |
After examining all the rates, we conclude that the greatest losses can be expected to arise from conversion and transfers between accounts. However, it is also just as obvious that after a single top up of your account from a bank or card, even when just meeting the minimum amount, you will immediately be able to stop worrying about P2P charges. The achievement of a VIP Silver status also deserves special attention as it is capable of reducing conversion fees to a mere 2.89% all the whilst providing one with transfers between accounts at no added costs, no matter how much you are exchanging.
If you are hoping to optimise your Skrill account right on from day one, you should sign up using our link, get your verification out of the way in a matter of hours and simply deposit a total of €5 000 in the first month to obtain a Silver status on these remarkable preferential terms.