What is the Skrill VIP program?
Skrill's reputation as both a reliable and secure service has seen it dominate a considerable part of the eWallet market since its foundation almost 20 years ago. With a sustained focus on reducing the fee burden laid upon most online transactions, the UK-based company hopes to save its users" profit margins through its VIP program.
The Skrill VIP Program was specifically introduced to reward active and loyal users with a range of benefits. The more transactions that a user makes with a merchant, the more they will be able to cut down on Skrill fees and step up their fee cap. Although transactions to other accounts are excluded, any deposits made to merchants are automatically counted towards upgrading your status. All you require to become a member is a Skrill Wallet and money to transfer. Registering through Baxity will let you access its VIP program with priority verification so you will not have to wait to start building up your status.

The system is broken down into three different VIP statuses: Silver, Gold and Diamond. Each status is determined by the amount of money you have transferred during a set three months period defined by yearly quarters. The cut-off sum starts at €15 000 for Silver. More significant transactions of €45 000 will unlock a Gold status and finally €90 000 for Diamond membership. Connecting your account with Baxity will let you upgrade your status on preferential terms to access all the same advantages in a much shorter time.
Skrill also announced the introduction of two new account statuses in the first quarter of 2021:
Skriller. This is the basic status of the Skrill user, which he receives right after registration.
Skriller Verified. A level up from the Skriller, but still a basic status. To receive it, you need not only be registered on the Skrill platform, but also complete all the necessary verification steps, install the mobile app, and top up your account at least once.
Once the Skriller Verified status successfully achieved, you will be allowed to carry out internal transfers without a commission. Otherwise, the commission for such transactions is set at 2.99% for the Skriller status.
Every time a purchase is carried out through your account, the transferred money is catalogued and directly contributes to your status. Whether you are checking out on an online shop or betting on gambling sites and bookies, Skrill offers a safe and secure portal for every transaction.
Once you have transferred the minimum amount and unlocked your Silver status, you will have access to a variety of benefits and reduced transaction fees to quickly boost you up to the next level.
Its program is divided into four different quarters:
1st Quarter: January to March
2nd Quarter: April to June
3rd Quarter: July to September
4th Quarter: October to December
If you have managed to acquire a VIP status during one of these quarters, Skrill lets you benefit from it for the entirety of the next quarter. To guarantee that you won't be losing any perks, you have to ensure that you transfer sufficient funds during the given quarter to meet the appropriate requirement.
Benefits of Skrill VIP program
Fulfilling all the requirements and acquiring a status will provide users with a variety of benefits. These include internal transfers free of charge for Silver, Gold and Diamond. You will also benefit from higher transfer caps and foreign exchange rates reduced down to 1.99% for Diamond. In addition, you will be able to employ your prepaid Skrill MasterCard free of charge.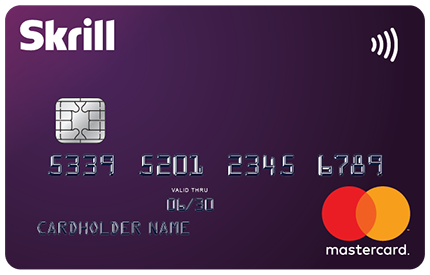 Any ATM with the MasterCard logo is available for VIP accounts to withdraw cash and access their balances. Members will have access to dedicated support around the clock as well as personal account advice and consultation for Silver and above. Once you have passed the Skriller level and move up into Silver, Gold and Diamonds, withdrawal fees vanish, and FX fees diminish rapidly.
In addition to its hierarchy scheme, the site also operates a loyalty program known as Skrill Knect. Knect focuses on loyalty points earned through withdrawals and transfers from one Skrill account to another. Each Euro spent on uploads, withdrawals, Mastercard transactions and the purchasing or selling of cryptocurrencies, is equivalent to one Loyalty Point. You can earn up to 1,000 points per qualifying transaction or 500,000 per month, which can then be exchanged for a range of gifts and rewards within a year of collecting them.
Benefits of VIP program for Baxity customers
The benefits do not stop there, further advantages may be obtained by registering through Baxity. How to make the most out of your transactions? Using Baxity to connect through to Skrill will offer you priority verification without any deposits and let you directly access a multi-currency account by skipping over their requirements. With a Silver membership, you will be able to carry out commission-free transfers without caps.
Let's look at some of the benefits our customers receive:
| | | | |
| --- | --- | --- | --- |
|  VIP Statuses | Silver | Gold | Diamond |
|  Regular customers | €15000 deposits in a quarter | €45000 deposits in a quarter | €90000 deposits in a quarter |
|  Baxity customers | €5000 deposits during 30 days after registration | | |
| | | |
| --- | --- | --- |
|  Advantages |  Regular customers |  Baxity customers |
|  Verification process |  48-72 hours |  Up to 24 hours |
|  Deposit to get access to the verification process |  Yes, min. €5 |  Not required |
|  Preferential VIP status terms |  No |  Yes |
Accessing those advantages through Baxity is straightforward. You will first need to create a Skrill account by registering on their website via the registration link. If you would like to get all the benefits from Baxity, then you have to visit this page. Carefully fill out the form providing your account ID,email and send a request. Once set up, you will receive all the relevant instructions to follow. Within just 24 hours and successful verification, you will have access to multiple benefits, including 2-3 times reduced amounts for VIP accounts.
Skrill promises an efficient and safe payment for every time a transfer is made. For keen casino players routinely passing by the ATM, Skrill's free withdrawals for Silver VIP's are a great way of preventing such charges from rapidly building up and gradually consuming your hard-earned winnings.
Fees & Limits of Skrill VIP program
How to make sure that you are not overspending on charges? Instead of having your account lose money without you even using it, Skrill will let you access and keep your account secure without any costs. Nevertheless, each transaction will still be subject to a set cap. These limits each depend on your account status, as well as your country of residence and currency exchange. One should note that VIP accounts have no impact on Crypto fees which remain at 1.5% for an account in Euros and Dollars, and 3% for all other currencies.
Furthermore, logging in through your Skrill account also allows you to make transfers to NETELLER for a 2,5% fee. Limits will still apply to ensure the customer's protection and are entirely determined by their status. Unfortunately, strict limits require making multiple deposits to amount to a specific value, a long and tiresome process which also exposes you to additional fees at every transfer.
One way of avoiding such a tedious process is to increase your Skrill limits such that a complete transfer may be carried out in just a few deposits. It is by upgrading your status that you will be able to benefit from that. The more deposits you make, the closer your account becomes to its next status and the higher your limits grow. With your VIP account and relaxed caps, the only fees you will have to worry about are FX charges if your Skrill and NETELLER accounts are in different currencies.
Whenever transactions are involved, fees and limits always loom nearby, it is therefore about how to make these as negligible as possible. Connecting to Skrill via Baxity is the most efficient way of reducing anything from deposit and withdrawal fees to FX and MasterCard charges. Gaining such preferential access to its VIP program will allow one to increase their POS limit up to €10,000 with no ATM fees. Hence, the quicker one is able to unlock the higher status levels by connecting through Baxity, the fewer limits and fees they will have to endure.
Fees 
Skriller Verified
Silver
Gold
Diamond
P2P Transfer Fee
0-2,99%*
Free
Free
Free
Withdrawal Fee
€5.50
Free
Free
Free
Money withdrawal
a) to Bank account or SWIFT: 5.5 EUR
a) to Bank account or SWIFT: Free
a) to Bank account or SWIFT: Free
a) to Bank account or SWIFT: Free
b) to  VISA: 7,5 %
b) to  VISA: Free
b) to  VISA: Free
b) to  VISA: Free
c) to Mastercard: 4,99%
c) to Mastercard: 4,99%
c) to Mastercard: 4,99%
c) to Mastercard: 4,99%
FX Rate
3.99%
2.89%
2.59%
1.99%
*To send free transfers users need to complete all verification steps, install the mobile app, and top up the account at least once.
Requirements of the Skrill VIP program

How to make it to the next status level? All upgrade requirements and subsequent benefits are all subject to time limits set by the quarterly rollover system.
| | | | | |
| --- | --- | --- | --- | --- |
| Fees & Limits | Skriller | Silver | Gold | Diamond |
| Minimum Transaction | n/a | €15 000 | €45 000 | €90 000 |
| After registering through Baxity | n/a | €5 000* | €15 000* | €45 000* |
| ATM Withdrawal Fee | 1.75% | Free | Free | Free |
| ATM Limit (per day) | €900 | €1 500 | €3 000 | €5 000 |
| Foreign Exchange Fee | 3.99% | 2.89% | 2.59% | 1.99% |
| POS Limit (per day) | €2 700 | €3 000 | €5 000 | €10 000 |
* Within 30 days after joining the loyalty program
Skrill is optimal for fast and secure transactions available from any device. Not only will your account let you dodge many of the commissions and fees typical to most banks, but you will also have the opportunity of accessing a variety of benefits as you upgrade through the VIP program.
Connecting to Skrill via Baxity will let you access its Silver, Gold and Diamond status on great preferential terms and reduced requirements. For users dealing with multiple currencies, Baxity's link will let you open a multi-currency account within just 24 hours, courtesy of its priority verification which does not require any prior deposits. Ultimately, opening an account through Baxity means making the most out of every transfer and payment.