Is There a Better Alternative to Revolut?
Revolut is an excellent mobile banking solution, but it has its limitations – namely, that it is just available in a handful of countries. While they expect to expand their services in the future, you might be in a pressing need of a way to manage your finances over the Internet.

What you need is a better alternative to Revolut – one that offers the same capabilities (or close to them) and does not limit you because of where you are located. While there is no truly perfect mobile bank or e-wallet, there are several that can meet the needs of most people. In this guide, we will look at several alternatives to Revolut and give you comprehensive feedback about the services of each one.
If Revolut has not been meeting your needs and you need a different service, we hope this article can help you find an alternative that works for you.
Pros and Cons of Revolut
Pros
Cons

+ A large number of currencies you can hold cash in your account (up to 29 currencies in 1 account)

+ Support of 150+ currencies

+ Simple account registration process

+ The user-friendly Revolut bank app

+ Revolut prepaid MasterCard is available to spend cash

+ Customer service is available 24/7

-Some fees are charged by the Revolut bank app because the currency markets are closed on the weekends

-Only the first £200 of the monthly cash withdrawals are free of charge
What Criteria Should You Consider?
Before moving on to the better alternatives to Revolut, you should know what criteria we judge each service on. Essentially, each Revolut alternative needs to excel in the following areas:
Security. No matter which alternative to Revolut you choose, it needs to use up-to-date security practices. If you are using a web browser, the website should be protected via SSL encryption. To check whether it is or not, look at the URL. If it starts with "https", this means the website has an SSL certificate, which scrambles and protects your account and financial information.
Another security factor is being able to control who can access your account. For instance, there should be an option in the settings that allows you to set up 2-factor authentication. In such cases, you would receive a code to input when you try to login from an unrecognized device. So, even if somebody gets their hands on your password, you won't lose any money.
There is also the option for you to set a monthly spending limit, in addition to enabling and disabling transactions.
Mobile Application. While it is possible for an internet bank to operate solely via a web browser, having an application makes mobile banking a much more easier-to-use interface experience. We believe that the better alternatives to Revolut should have a well-designed, easily navigable app.
Multiple Currency Accounts. When searching for a better alternative to Revolut, you should look for one that lets you store multiple currencies to your account. It will mean you won't get hit with international transaction fees when you shop abroad.
Exchange Rates. So, what if you need to use a currency that isn't stored in your account? If you don't want to be charged large fees, be sure to sign in with a service using actual exchange rates– this will give you a better deal than using your local bank to convert currency.
ATM Limits. The better alternatives to Revolut will have lower ATM limits and minimal taxes on ATM withdrawal. Some of the Revolut alternatives enable you even to withdraw some money a month for free! If you predict that you will be using ATMs often, be sure to look for a mobile banking solution with advantageous ATM terms.
Contactless Capabilities. Nowadays, contactless payments are more popular than ever. Revolut's better alternatives should offer some form of no-contact payment for their prepaid cards.
Better Alternatives to Revolut
So, now that we know what criteria to look for when seeking a Revolut alternative let's take a look at our top picks for mobile banking services!
N26 Brief Overview
N26 was founded in Germany and began by offering easy financial services to EU residents. They operate the same way as a normal bank, but at a much cheaper cost. While N26 isn't available worldwide, you can access their network from the EU and from the US.
Key Features
Get your paycheck up to 48 hours earlier with N26's Direct Deposit.
Use the N26 debit card and earn cashback on select purchases.
Enjoy flexible, fast, and transparent banking with one of six account types: three types of personal account (Standard, You, Metal) and three types of business account (Standard, You, Metal).
Create sub-accounts to save up money for various large purchases.
Use Apple Pay for contactless payments.
VIP Scheme
If you upgrade your N26 account to Metal status (that would cost £ 16.90 / month for a minimum of 12 months), you will receive a wide array of perks. For instance, you will be able to make free ATM withdrawals across the world in any currency, even if you are out-of-network. You'll also get priority access to N26's customer support team. Another benefit is that you will receive emergency medical insurance, luggage insurance, smartphone insurance, and rental car insurance. Finally, you will receive access to many discounts with N26's partner brands.
Fees & Limits
N26's basic account comes with no hidden account fees. You won't be charged a minimum balance fee, a maintenance fee, or even an insufficient funds charge. You will get two free domestic monthly ATM withdrawals – subsequent withdrawals will be subject to a $2 fee. For international ATM withdrawals, there will be a $2 + 2% fee.
For limits, N26 basic account holders can withdraw up to $1,500 within 24 hours. They can get a maximum of $5,000 cashback daily from POS. For an Over-the-Counter withdrawal, basic account holders can also get $5,000 a day. Lastly, for card purchases, N26's clients can spend up to $5,000 every 24 hours.
Pros of Using N26
N26 uses Wise's (formerly TransferWise) currency exchange rate.
Intuitive, well-designed mobile application.
Cons of Using N26
You can only have one type of account.
You can't create a personal account in addition to a business account.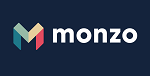 Monzo Brief Overview
While Monzo is only available to customers in the UK, its quality of service more than makes up for its geographical limitations. Monzo earned its banking license back in 2017 and already has close to 4 million clients.
Key Features
Cash advances – get your paychecks one day in advance.
Salary Sorter – split up your paychecks between multiple sub-categories. This is an easy way to set aside money for various financial needs.
Bills Pots – These pots let you choose "pots" (consider them as sub-accounts) to pay your bills from. This way, you never end up being short on rent!
Savings Interest – You can earn up to 1% interest from your savings account.
Spend Abroad – By using Monzo's prepaid card, you can shop abroad without being charged any pesky taxes on international purchases.
Borrow – If your card is running low on funds, Monzo can offer clients overdrafts ranging up to 500 GBP. What's more, you can apply to receive a loan of up to 3,000 GBP.
Fees & Limits
Monzo doesn't charge any day-to-day fees such as for making credit card purchases, monthly maintenance fees, overdrafts, and so on. However, if you make over £200 in ATM withdrawals while outside of the EEA, you will be charged with a 3% fee.
Monzo's limits change over time. You can access them from within the app, and you can even get in contact with Monzo's customer service team to ask to raise them. Some limits you could reasonably expect, include £5,500 monthly ATM withdrawals and £300 daily cash deposits.
Pros of Using Monzo
Excellent Trustpilot Score
The option to upgrade account for higher ATM limits and to get travel insurance
Secure: Up to €100,000 is made secure in your account due to the Financial Services Compensation Scheme
No day-to-day fees
Cons of Using Monzo
Limited geographical availability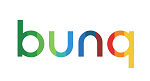 Bunq Brief Overview
Bunq was founded in Amsterdam relatively recently – it has only been around since 2014. However, it has a pretty wide user base; any EU citizen can open an account free of charge. Bunq has collaborated with Wise (formerly TransferWise) to offer its users the option to use the app to send foreign currency.
Key Features
EasyGreen account holders get a Green Card. When you spend money with this stainless-steel card, a tree is planted. Do good in the world with very little effort!
You can choose how the bank invests your money! This is one of the only banks in the world that does so.
Create "Common Goals" that anybody can contribute to.
Zero international transaction fees
Receive spending insights for budgeting purposes
Easy sign-up – the process only takes 5 minutes
VIP Scheme
By signing up for a premium EasyGreen account (the most expensive option), not only can you plant one tree for every € 100 you pay, but you'll also get Premium-level perks. For instance, just a few VIP benefits include a dual PIN, a +1 account, batch payments, invoice scanning, auto-saving, multiple sub-accounts, and many more.
Fees & Limits
While the fees of the last two alternatives to Revolut were fairly straightforward, Bunq has a complicated fee structure. Check out their consumer and business pricing model to see all charges.
For limits, the default online card transaction and PIN transaction cap is €1,000 a day. Nevertheless, this could potentially be increased to €50,000 a day. For cash withdrawals/deposits, you can make €500 a day and per one card. This can't be increased. For contactless payments, you can make individual transactions of €25. These are not daily limits – you can make multiple contactless payments in a day. For inbound transfers, there isn't any limit – for outbound transfers (IBAN), the default daily limit is €1,000. However, this can be increased to €50,000.
Pros of Using Bunq
Environmentally friendly mental cards and tree planting program
Constant feature updates, keeping things fresh
Available throughout the EU
Cons of Using Bunq
Only Euro accounts are available
Monese Brief Overview
Monese provides basic banking services, giving UK residents the chance to experience modern, streamlined finance. Users can assemble an account without entering a UK address. This is unique when it comes to UK-based mobile banking apps. You can create an account with no credit history, approved income, or a UK address. The app is totally portable across the EEA.
Key Features
Right now, Monese's options are pretty basic:
Unlimited transactions
Bank transfers in EUR or GBP
No-contact debit card
ATM cash withdrawals
Fees & Limits
When you sign up for Monese's "Simple" plan, you don't have to pay any fee per month. You'll get a free contactless debit card; you just need to pay GBP 4.95 for shipping. "Simple" subscribers can withdraw GBP 200 from ATMs for free on a monthly basis – after that, there is a 2% fee for withdrawals. Users can also spend GBP 2,000 worth of foreign currency on the card per month – there is a 2% fee on transactions after that point.
Either for foreign-exchange transactions, there is no charge when sending funds to other Monese account-holders. For sending to non-Monese account-holders, there is a 2 % fee.
If you want better limits, there is a "Classic" plan, which costs GBP 5.95 per month. For this plan, users won't have to pay shipping for the contactless debit card. The ATM free withdrawal amount is increased to GBP 900, and the fee for subsequent withdrawals stays at 2%. Foreign currency card spending is increased to GBP 9,000. Monese international currency transfers to other Monese accounts are still free, and there is only a 0.5% fee when sending foreign currency to non-Monese accounts.
The last option is a "Premium" account that costs GBP 14.95 a month. It has none of the fees that were associated with the Simple and Classic plans.
Pros of Using Monese
Quick setup
Excellent Premium account
Easy-to-use app
You can open a European and a UK account and switch between them instantly
Cons of Using Monese
Simple accounts only offer GBP 200 of cost-free ATM withdrawals a month
Another excellent alternative to Revolut is Wise (formerly TransferWise). We won't describe it in detail here – but you can check out our comprehensive review Wise (formerly TransferWise) vs Revolut that's completely dedicated to the service.
| | | | | | |
| --- | --- | --- | --- | --- | --- |
| | | Card order and loading fee | Currency conversion (ATM withdrawals) | ATM withdrawal fee | ATM withdrawal limit |
| Revolut | | 0% (delivery fee opplies and it varies on the country) | varies | 2% (200 GBP per mpnth: FREE) | 3 000 GBP per day |
| N26 | | 10 EUR | 1,7% | 3-5 transactions per month: FREE (more: 2 EUR) | 20 000 EUR per month (10 000 EUR – for France) |
| Monzo | | 0% | 0% (in the EEA) | 3% | 600 GBP per month are free |
| Banq | N/A | N/A | N/A | N/A | N/A |
| Monese | | 4.95 EUR | 2% | 1.50 EUR | 200 EUR |
| Wise | | 5 GBP | 0,24%-3,69% | 1,75% (200 GBP per month: FREE) | 4 000 GBP per month |
Summary
Those were some of the best alternatives to Revolut – but what if you lay outside of their geographical regions? Most Revolut alternatives are only available to members of the EU, but there are still some excellent services that are available to more countries.
Three services we would recommend are Skrill, NETELLER, and ecoPayz. For the ultimate flexibility, ecoPayz offers its services to a huge number of countries! To read our comprehensive review about ecoPayz, click here. What's more, when you sign up with us, you get access to benefits like cashback opportunities, verification priority, easier VIP access, and more.
We hope that this guide has helped you find a better alternative to Revolut!