South Africa is one of the largest economies on the African continent. As such, it's no surprise that there is a growing demand for payment options that cater to local consumers. ecoPayz is one such payment option. In this ecoPayz review, we'll take a closer look at what it offers South African users.
What Is ecoPayz?
ecoPayz is an online payment system that allows sending and receiving money between registered users. ecoPayz links up with other banking systems to help guide transactions through financial institutions across networks, helping individuals exchange funds quickly and easily at low rates.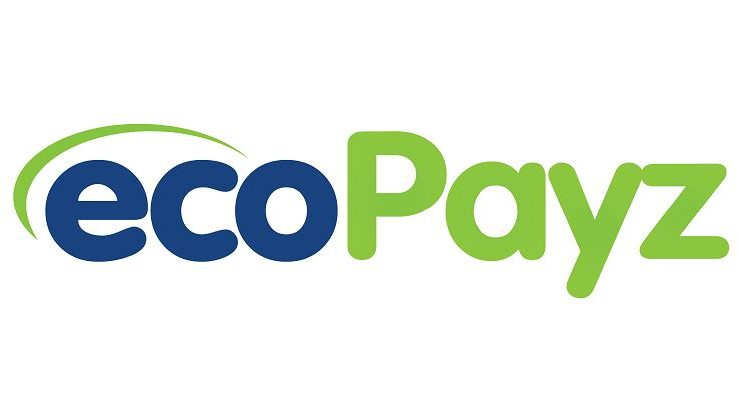 ecoPayz is a secure online payment service that can be used to send money, shop online, or perform financial transactions. They are fully PCI DSS compliant and have gained recognition for their highly efficient services. ecoPayz offers online transactions and mobile wallet technology, which allows users to manage accounts on the go.
ecoPayz was founded in 2000 as EcoCard and rebranded to ecoPayz in 2013 with a product range of an ecoAccount, ecoCard, Virtual Card, Business Account, and Merchant Account. It is available to customers in over 200 countries within and outside Europe/ EEA, including South Africa. Since the company's launch, it has become one of the biggest global providers of online payment platforms and has acquired more than one million customers.
How Does ecoPayz Work?
ecoPayz is one of the most preferred online payment gateways throughout Europe, and it continues to expand into other parts of the world, such as Africa. Like any other financial transaction service, ecoPayz allows consumers and businesses to make all manner of payments over the internet.
This includes everything from domestic or international transactions, like paying your utility bill, purchasing a product online, or sending money to a friend.
What makes ecoPayz stand out is that it facilitates more than 50 different local currencies around the world, including the South African Rand. This has made it increasingly popular among businesses looking to make transactions with clients in Africa and other parts of the world.
From a quick verification, easy ecoPayz login to a secure and instant transaction, the entire process of how ecoPayz works ensures a great user experience overall.
How To Create An Account
The process of creating an account with the payment platform is straightforward. Follow this link and these steps to open an account on ecoPayz:
Under the Account Information section, you will have to create a username for your account, which should be at least six characters long. Make sure you choose something unique, so no one else uses the same name. A good username should be both memorable and difficult to guess.
Provide a valid email address for receiving a verification link.
Select a password. A strong password is a major factor in keeping your account safe and secure. Choose a memorable password of 8-character length with special characters that will make it difficult for someone else to guess. You will be required to re-enter it for confirmation.
Next, select your country, language, and currency. Currencies can be expanded on after registration.
Under the Personal Information section, fill in your first name, last name, and birth date in full.
Provide your residential address.
Enter a valid contact number.
From the drop-down list, select the source of your funds.
Enter the captcha on the screen.
Tick the box to agree to the terms and conditions.
From Email and SMS, tick the respective boxes for contact.
Finally, select the Create Account button.
Why And Where To Use It
ecoPayz is a global platform for spending money internationally. It allows you to easily send and receive funds from friends, family members, or online merchants.
ecoPayz allows its users to make various payments and transactions like money transfers between ecoPayz members, online shopping, gaming websites, online gambling sites, cash withdrawal at the ATM, top-up ecoPayz account through bank transfer, or bank transfers to credit/debit cards.
ecoPayz is a regulated payment service and has an FCA license, which means that you can trust them with your money without the risk of it being lost due to fraud. Moreover, funds are sent or received within seconds.
Deposit And Withdrawal Options
ecoPayz is one of the simplest and fastest ways to fund your account. You can choose from different options like credit cards, debit cards, e-wallets, instant bank transfers to deposit money into ecoPayz accounts. The deposited amount will reflect in your ecoPayz wallet once processed by the payment gateway.
Terms And Conditions
You need an active bank account or a holding account with a local banking service to make a deposit.
There are certain conditions to be fulfilled for a money transfer through ecoPayz:
You can send money globally in up to 10 currency accounts and 50 supported currencies.
The sender and the receiver must have respective functional ecoPayz accounts with a level of Silver or higher.
Extra Features of ecoPayz in South Africa
ecoPayz is a global online payment system that uses the same technology to process transactions as leading financial institutions. The platform has an easy-to-use interface and supports over 50 different currencies, making it ideal for users in South Africa who wish to purchase or send money abroad.
As per our ecoPayz review, there are many great features for this payment method that you can look into before signing up. The following are just some of these extra benefits:
ecoMasterCard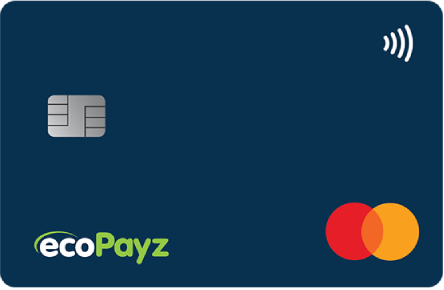 An ecoPayz MasterCard enables customers to buy goods and services worldwide with no transaction costs via a credit card associated with their ecoPayz account. However, this is unavailable in South Africa.
Payment System For Shops & Merchants
A verified and funded ecoPayz account is required to make payments to online shops and merchants. Follow the below steps to make your payment:
Login to the merchant's website, select your items, and arrive on the Deposit page.
Select ecoPayz as your deposit method.
Fill in the amount you want to be deposited.
Provide your username and password.
Select the Next or Submit button.
Funds will be transferred instantly.
Vouchers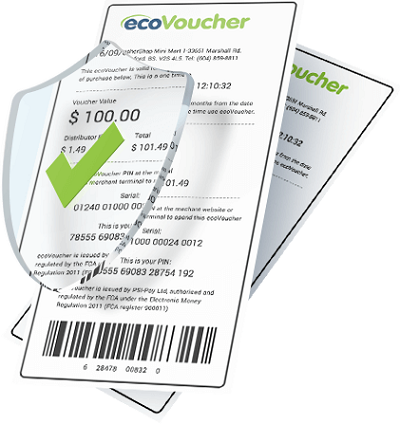 The ecoVoucher by ecoPayz is a pre-paid digital voucher that lets you shop and save without cash or credit cards. All you have to do is buy the voucher by ecoPayz from a trusted reseller like Baxity and redeem it by entering the 18-digit PIN.
ecoPayz: Safety And Security
Today, many South Africans want to make online payments for shopping or business, but they want to do it securely and safely. So, what makes ecoPayz the best option out there?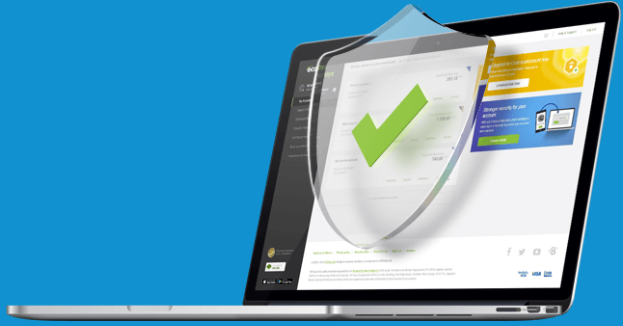 There are several reasons why people prefer this platform over others, and many of these are linked to its security features. It is beneficial in many ways to users who are thinking of making international transfers for business or personal purposes.
ecoPayz is a trading name of PSI-Pay Ltd., a registered company that complies with all UK legislation, including the Data Protection Act, PCI DSS, and FCA (Financial Conduct Authority) requirements.
Multiple levels of security are in place, including 2-step verification for you to log in to ecoPayz, SSL protocols, and Thawte Certificates for ecoPayz transactions on the web.
Pros And Cons
ecoPayz is a global online payment service with a strong focus on the ecommerce sector, and as such, it is popular with many online traders and gaming and gambling websites. They have established themselves as one of the market-leading providers in this arena and continue to grow worldwide.
Due to its popularity, it can be a great choice for users trading in multiple countries, although there are pros and cons to be aware of before deciding on whether this is the payment method that best suits your requirements.
Pros
Cons

The key benefits of using ecoPayz in South Africa are:

+ Availability in over 200 countries and support of over 50 currencies.

+ High-security measures.

+ All account levels have free registration and updates.

+ Instant transactions.

+ VIP accounts have high to no limits on deposits, balances, and transactions.

+ Currency conversion fees decrease as account-levels progress.

According to our ecoPayz review, some of the disadvantages you may encounter with the service are:

– ecoVoucher must be redeemed as a one-time payment.

– ecoPayz Mastercard is unavailable in South Africa.
ecoPayz App for Mobile Use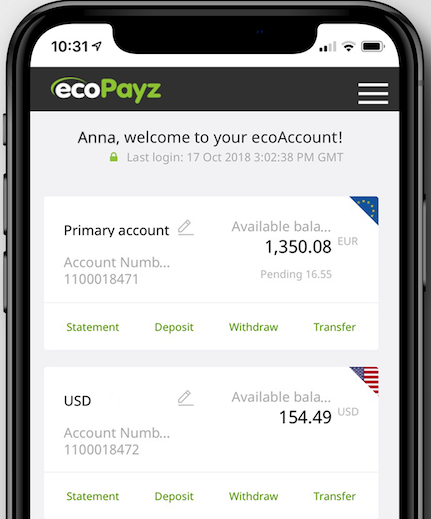 The ecoPayz mobile app lets you perform most ecoAccount functions on your phone. You can link to a personal IBAN, add money to your account, view your transaction history, and more. Users of ecoPayz in RSA can download the application from Google Play or the Apple App Store.
Start Using ecoPayz With Baxity
Sign up for an account with ecoPayz through Baxity to start using their wide range of services. You will also enjoy the many additional benefits of an account registration of ecoPayz through Baxity.
FAQ
Is ecoPayz Available In South Africa?
ecoPayz is an international payment processing service that supports many countries. It is available in South Africa. You can sign up with ecoPayz through Baxity to get started.
How To Create An Account In ecoPayz?
To create an account in ecoPayz, follow these steps:
On the Signup page, fill in the Account and Personal Information sections.
Read and accept the terms and conditions.
Select your communication medium or mediums.
Select the Create Account button.
Is ecoPayz Safe To Use With South African Casinos?
Yes, considering the stringent security measures, ecoPayz is safe to use with all SA casinos. You can deposit and withdraw money from any ecoPayz supported casino without worrying about your account being blocked. However, always check the casino's privacy policy and security to avoid further issues.