Recently, Neteller sent an update to customers explaining that they have made some changes to their Net+ card services. They have redesigned cards to ensure better security, reliability, and a sleeker design. In March 2021, all Neteller account-holders who have a Net+ card will be sent a new one. That part is simple enough – but what do these changes entail? Are card replacements free? Will the fees change? In this Neteller review, we will address these details and more.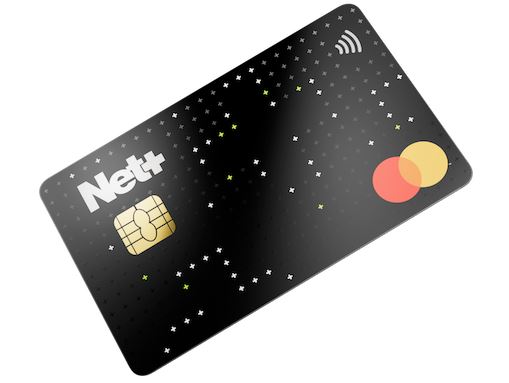 How to Order a New Net+ Card
You don't have to worry about ordering a new Net+ card; Neteller will be sending them out to anybody who needs a replacement. If your card looks like this, and its first digits are 523888 or 541592, you will most likely get a replacement card.
However, even though you don't need to specifically place an order for the replacement card, we strongly suggest checking that your account's phone number and shipping address are up to date. Neteller needs to receive any changes to personal details by February 21, 2021, or else your replacement card may be sent to the wrong place. To change your information, head to the settings tab on the Neteller site or app, and then go to the "Personal Details" section.
Can I Use My Old Net+ Prepaid Mastercard After February 21, 2021?
Yes, you can continue to use your old Net+ card after February 21, 2021. However, old cards will be deactivated on April 22, 2021. Furthermore, once you activate your new card, the old card will automatically be deactivated.
Is It Free to Get a New Neteller Card?
Yes, it is free to receive this replacement Net+ card – that is, as long as you paid the previous month's maintenance fee. If you didn't pay that maintenance fee, be sure to add at least 10 USD (or your currency's equivalent) to your account by February 21, 2020.
Avoid Delays in Receiving Your New Card
To avoid delays in receiving your new Net+ card, make sure that you have paid your previous maintenance fee (or have $10 in your account) and that your account details are up-to-date.
Neteller Card Currency – Before vs. After the Update
Before the update, there were eight currencies available for the Net+ card. After the update, the Net+ card is only available in EUR.
Net+ Card Currencies

Before the Update
After the Update
EUR
EUR
USD
N/A
GBP
N/A
CAD
N/A
AUD
N/A
DKK
N/A
JPY
N/A
SEK
N/A
Neteller Fees: Foreign Exchange
For all transactions that require foreign currency exchange, an extra 3.99% is added to the daily market rate. However, VIP members can receive lower FX rates – in fact, some only pay 1%! For more information on Neteller account charges, such as Neteller ATM fees, deposit fees, withdrawal charges, and so on, check out this page.
Pay Less Net+ Card Fees with Baxity!
Did you know that we can get you the best Net+ card fees? As aforementioned, VIP members pay less foreign exchange fees – and our partnership with Neteller makes it easier for you to gain VIP status. Some of the benefits we can offer include:
24-hour verification
Instant Bronze Pro VIP status
Easier VIP Silver status upgrades
Increased ATM limits
Free NET+ card for VIP silver members
Simply use our link to sign up for a Neteller account and start raking in the benefits.