Neteller, a major e-wallet service, is about to introduce some changes to their fee structures. To help you navigate through all this news, we've compiled important data points in this article. Find out about the current state of Neteller fees and what is coming early next year.
Current Fee Structures
Deposit fees. Neteller deposit fees sit at 2.50% regardless of the top-up method, which is quite uncommon for payment providers. For example, you can make a local or international bank deposit, use PaySafe, credit card (Visa, MasterCard, Maestro), WebPay, or any other available provider. In any case, you will be charged a flat fee.
Note! There is an exception though. Single Upload Transactions of 20,000 USD or more aren't subject to the upload fee. Bear in mind that bank or currency conversion fees may still apply.
Foreign exchanges are charged with a 3.99% fee on top of the daily interbank market rate. The rate in question is submitted by a 3rd-party data provider.
Withdrawal. As for withdrawals, Neteller charges:
0% for merchant websites
1.45% (min. 0.50 USD) for transfers between Neteller accounts
10 USD for bank wires
12.75 USD for member wires
2.5% for Neteller to Skrill withdrawal (if under USD 20,000).
All of these options are fast and secure – as a client, you can choose whichever suits you more.
How Fees for Sending Money Change Based on Account Registration Date?
There are three groups of users that we should consider:
| | | |
| --- | --- | --- |
| Date of account registration | Fee for the first transfer* | Fee for the subsequent transfers* |
| after 8 April 2020 | 4.49% | 4.49% |
| between 18 March and 7 April 2020 | 10% fee (minimum USD 100) | 2.99% |
| before 18 March 2020 | 20% fee (minimum USD 30) | 2.99% |
* If you topped up your Neteller account via your bank account or VISA/MasterCard the fee for transfers between Neteller accounts will be 1.45%
You can find more info on Neteller fees page.
What's Changing: Important Notice
No need to worry about drastic changes – there are only three. Starting from 22 February 2021, there will be the following fee restructuring:
The deposit fee will be increased to 5%. This applies to all deposit methods offered by the service.
The fee for foreign exchanges is going to be at 4.49%.
Neteller to Skrill withdrawal fee will be 3.49%.
Let's recap.
| | | |
| --- | --- | --- |
| | Before the update | After the update |
| Deposit | 2.5% | 5% |
| Foreign exchange | 3.99% | 4.49% |
| Withdrawal from Neteller to Skrill | 2.5% | 3.49% |
Needless to say, most users are unhappy with the change. Since Neteller is predominantly aimed at raising the existing fee, ways to save some money are highly welcome. This is what the section is going to be about.
How to Pay Lower Fees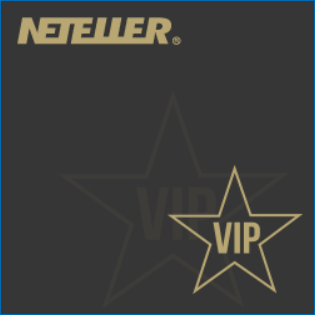 Being a VIP member is the quickest way to get yourself better exchange terms. For instance, you can reduce the foreign exchange fee even to 1.29% and get discounted deposits and withdrawals.
One sure way to start climbing up the ladder of Neteller VIP statuses is to register an account through Baxity. This will grant you Bronze Pro absolutely for free in a matter of 24 hours.
If you want to send funds to other Neteller users (P2P transactions), there is a way to lower the commission to 1.45%. Users need to deposit funds with a bank transfer or VISA/MasterCard. However, there is a way to avoid fees for money transfers in Neteller at all. VIP Silver account level in Neteller lets you send money to the other Neteller user with 0% fees.
Neteller benefits also extend to quick escalation to the Silver status. Instead of the regular $15,000, you only need to deposit $7,500. Contact Baxity for more info so that you know the whole spectrum of preferential treatments you'll receive.