What is Netflix?
Netflix is a popular subscription-based streaming service that offers a vast library of movies, TV shows, documentaries, and other entertainment content to its subscribers. It is one of the largest and most well-known streaming platforms in the world. Here are some key features and information about Netflix:
Content Library: Netflix provides a wide range of content, including movies, TV series, original productions (known as Netflix Originals), stand-up comedy specials, and documentaries. Their library covers various genres and caters to different tastes and age groups.
Subscription Model: Netflix operates on a subscription-based model. Subscribers pay a monthly fee to access the entire catalog of content. The service offers different subscription tiers with varying features and pricing.
Global Reach: Netflix is available in over 190 countries around the world. However, the content library may vary by region due to licensing agreements and regional restrictions.
Original Content: Netflix has gained recognition for producing high-quality original content. These Netflix Originals include series like "Stranger Things," "The Crown," "Narcos," and many others, as well as original films.
User Experience: The platform offers a user-friendly interface that allows subscribers to browse and search for content easily. It also provides personalized recommendations based on users' viewing history.
Offline Viewing: Netflix allows users to download selected titles to watch offline on their mobile devices. This feature is useful for users who want to watch content without an internet connection.
Cross-Platform Compatibility: Netflix is accessible on various devices, including smart TVs, computers, smartphones, tablets, and streaming media players like Roku and Amazon Fire TV.
Parental Controls: Parents can set up parental controls to restrict access to content based on age appropriateness.
Ad-Free: Netflix does not have advertisements during its content, providing an uninterrupted viewing experience.
Free Trial: Netflix often offers a free trial period to new subscribers, allowing them to explore the platform's features before committing to a paid subscription.
Netflix has played a significant role in shaping the way people consume entertainment content, particularly through online streaming. Its success has led to changes in the media industry, encouraging other companies to launch their streaming platforms, creating competition in the market.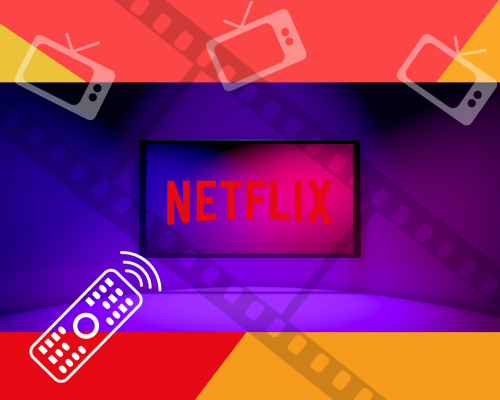 Why to Choose Netflix Gift Cards?
Choosing Netflix Gift Cards as a way to access or gift Netflix subscriptions can offer several advantages:
Netflix Gift Cards provide a convenient way to access the streaming service without the need for a credit card or ongoing monthly payments. You can simply redeem the card to start or extend your Netflix subscription.
Netflix Gift Cards come in various denominations, allowing you to choose the subscription duration that fits your needs or budget. You can opt for a one-month subscription or select a higher-value card for more extended access.
Netflix Gift Cards make excellent gifts for friends and family who enjoy streaming movies and TV shows. They offer a thoughtful and practical present for birthdays, holidays, or special occasions.
For those who want to manage their entertainment expenses, using Netflix Gift Cards can help set a specific budget. Once the card's value is used, there are no automatic renewals or additional charges.
If you're concerned about sharing payment information online or don't have access to a credit card, Netflix Gift Cards eliminate the need for such information. You can enjoy the service without sharing sensitive data.
Using a Netflix Gift Card can add an extra layer of privacy for individuals who prefer not to link their streaming subscriptions to personal financial accounts.
Netflix Gift Cards cover the subscription cost without any hidden fees or extra charges, providing a straightforward way to access Netflix's content library.
Netflix Gift Cards are often available in various regions and currencies, making it accessible to users around the world.
You can redeem Netflix Gift Cards on existing Netflix accounts. This means you don't need to create a new account; instead, you can extend your current subscription balance.
Netflix Gift Cards are widely available and can be purchased from Baxity Store.
It's important to note that while Netflix Gift Cards offer these benefits, they are typically associated with specific subscription durations. Once the prepaid period is over, you'll need to purchase and redeem another card to continue using the service. Additionally, Netflix Gift Cards may not be applicable to all subscription plans, such as those offered through mobile carriers or bundled services. Therefore, it's a good idea to check the terms and conditions associated with the specific gift card you choose.
Where to Buy Netflix Gift Cards?
The best reseller of Netflix Gift Cards is Baxity Store, where you can enjoy a seamless and convenient experience when purchasing and using these gift cards. Here's why Baxity Store stands out as a top choice for obtaining Netflix Gift Cards:
Wide Range of Gift Card Options: Baxity Store typically offers a variety of denominations for Netflix Gift Cards. This allows you to select the card that best aligns with your desired subscription duration or budget. Currently, only one denomination is available, but Baxity Store is actively working to renew its inventory and expand the range of denominations offered to cater to a wider variety of customer preferences.
International Availability: Baxity Store often caters to a global audience, making Netflix Gift Cards accessible to users in different countries and regions. This is especially valuable for international customers who may not find these cards readily available locally. Currently, Netflix Gift Cards on Baxity Store are only available in Turkey, but the store is actively exploring opportunities to expand their availability to other countries and regions in response to growing demand from global customers.
Alternative Payment Methods: Beyond traditional payment options, Baxity Store often accepts cryptocurrencies as a payment method. This offers an added layer of privacy and flexibility for users who prefer digital assets.
Instant Delivery: Baxity Store prioritizes efficiency by delivering digital Netflix Gift Cards swiftly. You can receive the card code via email shortly after your purchase or on store personal account, allowing you to redeem it and start streaming immediately.
Reliable Customer Support: Baxity Store typically provides reliable customer support to assist with any questions or issues related to gift card purchases. Their responsive support team can help ensure a smooth transaction.
Safe and Secure Transactions: Resellers like Baxity Store are committed to ensuring secure transactions. They implement encryption and security measures to protect your payment information and personal data.
Peace of Mind: Baxity Store typically offers a reputable and trustworthy service, giving users peace of mind when making gift card purchases. They often have a history of positive customer reviews and a commitment to customer satisfaction.
By choosing Baxity Store as your preferred reseller for Netflix Gift Cards, you can unlock the full potential of your Netflix subscription. Whether you're starting your streaming journey, extending your current subscription, or giving the gift of entertainment to a loved one, Baxity Store simplifies the process and enhances your overall Netflix experience.
Baxity Store also offers a wide range of other prepaid, gift, and gaming cards to cater to all your entertainment needs. Whether you're a gaming enthusiast, looking for the perfect gift, or simply seeking more flexible payment options, we've got you covered.
Explore our diverse selection of gift cards, including popular gaming platforms, streaming services, and more. With Baxity Store, you can conveniently access a world of entertainment and make your online purchases smoother than ever. Stay tuned for more exciting updates and offerings from Baxity Store, where we're committed to enhancing your digital experience. Visit our store to explore our complete range of prepaid cards today!
Please note that the availability of specific features and services may vary over time and based on changes made by Baxity Store or Netflix. Always check their respective websites for the most up-to-date information and offerings.
How to Buy Netflix Gift Card?
We offer you a general guide on how to purchase prepaid and gift cards from Baxity Store:
Visit Baxity Store and browse available gift, prepaid or game cards.
Choose Netflix Gift Card, look for different denominations that fit your preferences.
Select the value that suits your budget or gaming needs.
Add the selected card to your cart, review your order, and proceed to checkout.
During the checkout process, you might need to choose from available payment methods including cryptocurrency (follow this link to crypto payment guide for Baxity Store) and provide your payment details for online purchases. Once the payment is confirmed, you'll receive the Netflix Gift Card code through email or on the store's website.
How to Redeem EA Play Gift Cards?
Redeeming a Netflix Gift Card is a straightforward process that allows you to apply the card's value to your Netflix account. Here are the steps to redeem a Netflix Gift Card:
1. Purchase a Netflix Gift Card:
– First, ensure that you have a valid Netflix Gift Card that has not been used or expired. You can typically purchase these cards from Baxity Store authorized reseller.
2.  Visit the Netflix Website:
– Open a web browser and go to the official Netflix website: netflix.com.
3. Sign In to Your Netflix Account:
– If you already have a Netflix account, sign in using your email address and password. If you don't have an account, you'll need to create one to redeem the gift card.
4. Access the Redeem Page:
– Once you're signed in, locate the "Redeem your gift" option. This option is typically found in your account settings or payment settings.
5. Enter the Gift Card Code:
– Carefully enter the unique code of your Netflix Gift Card into the provided field. Be sure to input the code accurately to avoid errors.
6. Click "Redeem:
– After entering the code, click the "Redeem" button. Netflix will verify the code, and if it's valid, the gift card's value will be applied to your Netflix account.
7. Enjoy Your Subscription:
– Once the code is successfully redeemed, you can enjoy your Netflix subscription. The gift card's value will be used to pay for your Netflix subscription fees until the card's balance is fully utilized.
8. Check Your Account Balance:
– To monitor your account balance or verify the amount remaining on your Netflix Gift Card, you can go to your account settings on the Netflix website.
9. Repeat for Additional Cards:
– If you have multiple Netflix Gift Cards, you can redeem them one by one in the same manner to extend your subscription or account balance.
Remember that Netflix Gift Cards are typically associated with specific monetary values, and they can be used to pay for any Netflix subscription plan available in your region. Additionally, gift cards do not expire, so you can redeem them at your convenience.