Did you know that it's possible to perform online transactions while at the same time maintaining your security and anonymity? The CashtoCode voucher makes it possible! Learn more on how you can easily and instantly make payments to your casino websites through the Cashtocode app or the official website.

What Is CashtoCode?
CashtoCode is an API-based payment service founded by Funanga AG, a fintech company in Europe. It was created in 2013 when a group of financial experts embarked on building a service that would revolutionize digital transactions between merchants and their customers. A key feature that makes CashtoCode stand out is that it allows users to deposit cash quickly and securely without additional registration requirements.
Is it Safe to Use This Voucher-Based Payment System?
Funanga's CashtoCode service removes the need for debit or credit cards, and the casino you are making a transaction with will never know any of your sensitive financial details, allowing you peace of mind. Germany-based Funanga center complies with the rules and regulations set out by the European General Data Protection act.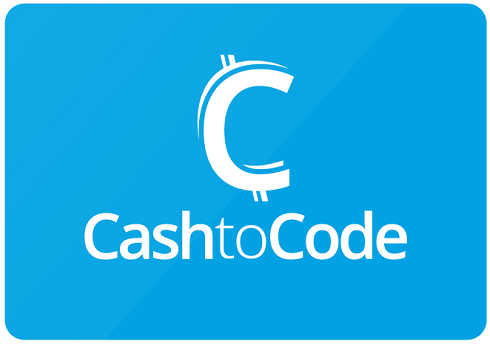 Another key fact that makes CashtoCode extremely secure is its selection process for online casinos. The service only offers payments to sites with a German license from Schleswig-Holstein or those who hold licenses issued by Curacao, Gibraltar, or Malta. The payment service also ensures that its expert customer service team is available 24/7 for your queries, questions, or issues across multiple contact channels.
Do You Need to Register on the Platform?
No, CashtoCode does not require account registrations or sign-ups at any point in the transaction process. When you are ready to make a payment, click on the CashtoCode payment option available on the partner website. Once you have created a barcode, get it scanned at a participating retail location and hand over your payment in cash. Your payment will then be processed.
CashtoCode is designed for players looking to make quick payments while at the same time keeping their debit card, credit card, and personal or financial details discreet. Thousands of websites support the API-based solution, with exclusive partners including 5Gringos Casino, Platin Casino, IceBet Casino, Nomini Casino, and many more.
How Do I Use CashtoCode to Make Online Payments?
You can easily use CashtoCode for online payments by following these steps:
After selecting an online casino, proceed to the payment option and select CashtoCode.
Create a barcode using these instructions. You can find the nearest partner branches on the website.
Once you have arrived at the participating retail outlet, show the barcode to the staff and pay in cash. The payment will be processed. It's that simple!
Generate Barcode
A barcode is a collection of black and white stripes of different widths. One will be generated on your screen or a paper printout once you have selected CodetoCash as your payment method. The staff at retail outlets scan the barcode via an optical barcode scanner. This CashtoCode feature ensures your safety and security, all the while keeping you anonymous.
Available Currencies
CashtoCode currently only supports Euro (€). The API-based solution was designed for the European market. Digital currencies are also not mentioned anywhere on the official website.
Commission
There are no commissions charged when you use CashtoCode to top up your account balance. For example, you have selected an online casino and use CashtoCode to replenish your account. No commission will be deducted during the process.
What is a CashtoCode eVoucher?
A CashtoCode eVoucher is a 20-digit prepaid code that allows you to pay on a wide range of sites without having to provide your credit or debit card details. Cash may be easily converted into a digital voucher that can be redeemed for payment. You can also keep tabs on your spending and avoid incurring penalties because you can only spend as much as the prepaid amount specified on the voucher.
How Do I Pay or Make a Deposit With It?
Depositing funds with the CashtoCode voucher can be done easily and securely through the following steps. As an example, we take a look at the VideoSlots Casino that accepts CashtoCode as a payment option:
Select the online gambling site you'd like to play at (VideoSlots in this case), and log in to your account. Sign-up if you do not have an account.
Go to the page where the payment options are listed. Click 'Deposit.' You may get the message below.Click OK to proceed with the deposit.
Select CashtoCode from the Deposit Methods and click on the amount you want to deposit.
Click Deposit.
You will see the following screen, which means the barcode is being generated.
Search for the nearest partner branch on the map or through the official website.
The staff there will ask you to show your barcode. Allow them to scan the code.
Make your payment in cash.
Your online casino account will receive your money.
Use it to play your preferred casino games online!
Sites Accepting eVouchers
CashtoCode online has selected and partnered with reputable companies such as:
Online casinos, such as 5Gringos Casino, IceBet Casino, Platin Casino, Nomini Casino, Luckydays Casino, Cosmic Slot, Stelario Casino, Wazamba Casino, NetBet Casino, and many more.
Sports betting sites, such as Sportaza, LibraBet, and RabonaBet.
Filesharing sites, VPNs, and similar partners, including LinkSnappy, Premiumize.me, ddownload, and Files Monster.
Can a CashtoCode Voucher Be Used Multiple Times?
As per the official website, the CashtoCode eVoucher is available at set price levels. These are € 10, € 25, € 50, €100, € 200, and € 400. If you have opted for a € 50 CashtoCode eVoucher, you can redeem up to € 50 in a single transaction. If you want to avail another Voucher, you can do so by buying another voucher and redeeming it. This can be repeated without limiting the number of times you make a deposit and redeem your eVouchers.
In Which Countries Does This Service Work?
Aside from Germany, users from all over Europe can make use of the CashtoCode service.
The official website is available in seven European languages – German, English, Italian, Polish, Turkish, Russian, and Greek. Therefore, the voucher system is easily accessible at over 150,000 retail locations (POS).
The markets covered include Germany, Italy, Austria, the United Kingdom, Nigeria, Ireland, Ghana, and Australia. The CashtoCode POS network is available across kiosks, gas stations, tobacco stores, supermarkets, and newsagents.
CashtoCode may be available in several countries, including Argentina, India, Japan, Russia, Australia, Bangladesh, and China.
How Can I Top Up Other E-Wallets with an eVoucher?
CashtoCode has also partnered with platforms that allow you to top up their iGaming wallets with a CashtoCode eVoucher.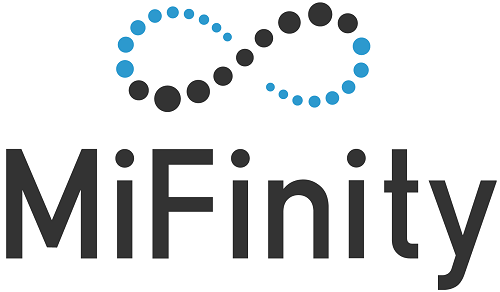 MiFinity: In July 2021, the payment service partnered with CashtoCode to provide vouchers to its customers globally. You can top up the MiFinity digital wallet with the eVoucher by following these steps:
Step 1: Open your MiFinity account and select 'Deposit' at the left side of the screen
Step 2: Select alternative payment. You can find CashtoCode by clicking on the small left and right arrows on either side of the payment options.
Step 3: Once you have brought CashtoCode to the middle spot, select the transaction amount from the drop-down list below in the 'Enter Amount' section.
Step 4: Click on the 'Make Payment' button on the lower side of the screen.
Step 5: Your transaction will be processed.
Step 6: You can then select the desired retail outlet.
Step 7: Show the staff your barcode so that they can scan it.
Step 8: Pay the cash deposit.
Step 9: The amount will be transferred onto your MiFinity account.
 Pinnacle: In September 2021, Pinnacle also partnered with CashtoCode for its instant eVoucher service. Pinnacle is a reputable platform in the iGaming space. Therefore, you can now top up your Pinnacle e-wallet with the CashtoCode eVoucher.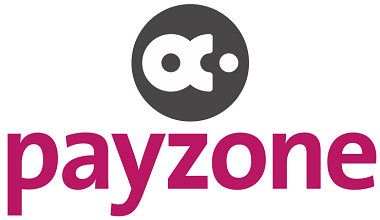 Payzone: In May 2021, CashtoCode announced its partnership with one of Ireland's top iGaming services, Payzone. The eVoucher is now available at 3,500 retail outlets in Ireland.

FinXP: In April 2021, CashtoCode announced a partnership with FinXP.
Pros and Cons
CashtoCode is a great payment option that offers many unique advantages to its users:
Pros
Cons

+ No registrations are required, so anonymity is maintained.

+ No debit card, credit card, or other banking details are required, so safety is ensured.

+ The service has partnered with reputed platforms after conducting review tests of their features and licenses. This means your security remains intact.

+ There are no fees charged or commissions earned.

+ The transaction at the retail outlet is instant and hassle-free.

+ Available on hundreds of websites and over 150,000 retail outlets in some European countries.

+ You can easily find the nearest partner branches through the website.

– Withdrawals cannot be made as it is a voucher service.

– The service is available only in some European countries.

– The deposit limit is low – € 400.
CashtoCode Mobile App
The CashtoCode app is available for download and works in the same way as the website. You can easily, securely, and anonymously make payments through the voucher service using the CashtoCode android app.
Alternative Payment Methods
There are a few alternatives to the CashtoCode service:
ecoPayz (ecoVoucher)
Neosurf.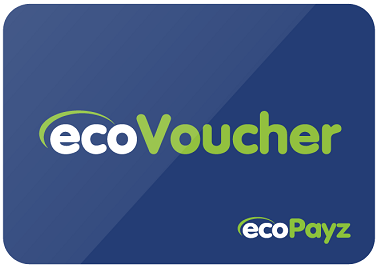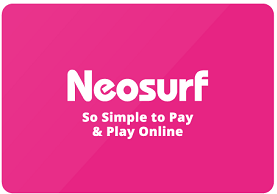 CashtoCode Reviews
As per the official website, one CashtoCode review appreciates the payment service's security and anonymity. Many other reviews echo this. Another point to note is that users of Paysafecard, a competing service, claim it no longer provides anonymity and now requires bank details. This means that CashtoCode is a great alternative to that service. One user complained about CashtoCode customer service, and they later improved their staff by further training and educating them. All in all, the experiences were mainly good.
Verdict
Before using a digital payment service, the first question that any gamer would ask is whether or not the portal is safe. As a result, individuals are reluctant to use deposit methods such as credit cards or bank accounts, exposing their personal data or financial information. CashtoCode follows up on its promise of safety, security, speed, and anonymity.
FAQ
What Is CashtoCode?
CashtoCode is an API-based payment solution developed by Funanga. It allows users to instantly and safely make deposits without any verification or sign-up or any banking details.
How Do I Use CashtoCode E-voucher?
Using the CashtoCode E-voucher is very simple. Select the payment option from the online casino website. Go to a retailer and get them to scan the generated barcode. Then, pay cash so that it can be sent to your online casino account.
How Do I Get a CashtoCode E-voucher?
Baxity is a CashtoCode reseller. So, you can get a CashtoCode Voucher through Baxity's Voucher shop. When you buy CastoCode eVouchers from Baxity shop – security, reliability, and anonymity are maintained, along with instant processing.
How Do I Redeem my CashtoCode E-voucher?
Go to your preferred merchant's website and select CashtoCode as the payment method. Then, select the payment amount equal to the eVoucher. Scan the barcode or provide the code below and click Confirm.