A Curacao gaming license is the fastest and most affordable option for launching an iGaming business. While obtaining a Curacao Master License, which allows you to issue licenses to others, is very difficult, obtaining a Curacao Sub-license from a holder of a Curacao Master License is quite simple. Although there are some advantages and disadvantages to obtaining a Curacao license, the rewards outweigh the negatives for credible iGaming startups.
What is a Gaming License?
A gaming (gambling/betting) license is a legal document that grants its holder permission to carry out some or all kinds of online gambling activities from within a jurisdiction. Every gaming license was issued to its holder by a licensed reselling company, regulator, state authority, or gambling commission. Today, Curacao is one of the leading regulators and issuers of licenses for online gambling.
About Curacao Gambling License
Curacao is a Dutch Caribbean island located in the Southern Caribbean Sea and a constituent country of the Kingdom of the Netherlands. Gambling is legal on this island. The Curacao government regulates online gambling and issues Curacao gambling licenses to worthy applicants. Today, there are about 450 licensed gambling operators from within Curacao, making it a world-famous licensor. But what is so special about this license? Read on to discover this and more.
Types of Licenses
One unique feature of the Curacao gaming license is that one license gives the holder rights to carry out all kinds of gambling activities including online casino and sports betting. Nevertheless, there are two types of Curacao gambling licenses available to applicants on the Curacao gaming license list: Master License and Sub-license. We will now discuss them.
Master License
A Master license grants the holder (also known as the "licensee") rights to establish and run an online gambling business in the jurisdiction of Curacao. It also permits the holder to sell sub-licenses to third party operators who will become subject to the same terms and conditions on the Master license. Only the Ministry of Justice in Curacao can issue Master licenses at its discretion. Hence, this type of Curacao license is not common, and it is getting more difficult for online gaming operators to obtain.
In fact, presently, of all the companies with Curacao licenses, there are only four companies that hold a Curacao Master license:
Curacao eGaming
Gaming Curacao (GC)
Antillephone NV
Curacao Interactive Licensing NV.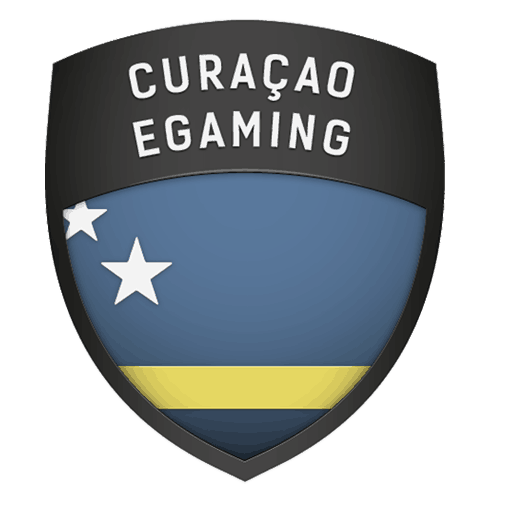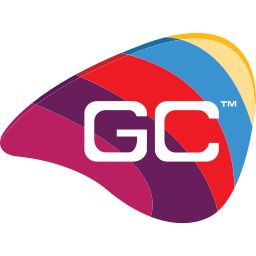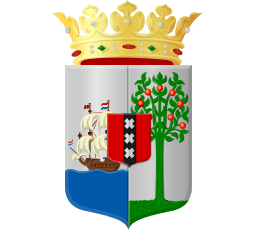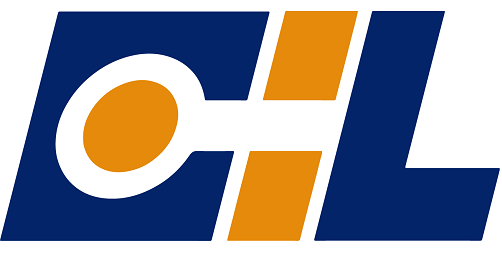 This situation accounts for why more than one online gambling operator can share identical license numbers. So, do not be surprised to find that license numbers on the websites of many different casinos match. For example, the license number of Curacao eGaming and all tther operators that this operator has sub-licensed is 1668/JAZ.
Sub-license
This is a single-instance license that offers the licensee the right to carry out the business of online gaming and related activities in this jurisdiction. Therefore, the main difference between the Master license and the Sub-license issued by Curacao is that the holders of the former can issue sub-licenses, while holders of the latter cannot. The situation puts the aforementioned four companies currently holding a Curacao Master license as the main source of a sub-license. Today, there are hundreds of online casinos on the Curacao gaming license list of licensees.
Requirements to Obtain a Curacao Casino License
Before you make a move towards getting a gambling license in Curacao, you need to have kept yourself abreast of the requirements to obtain a Curacao casino license. All intending operators of online casinos, pokers, and sports betting sites must satisfy the following requirements to get a Curacao betting license:
Registration of a company in Curacao
A registered company is an organization that is founded and registered with the relevant legal authority of a jurisdiction as a company in accordance with that country's corporate and securities legislation. An intending online gaming operator must have a registered company (with a physical address) in Curacao.
Appointment of a local representative
Someone who has been chosen to act or make decisions in a jurisdiction on behalf of another person or company is called a local representative. It will be a waste of time trying to obtain a Curacao gambling license without a local representative in the jurisdiction. When it is difficult for the company to get a local representative, an alternative is to appoint a resident managing director.
Provision of game descriptions
An intending Curacao licensee must provide full and transparent descriptions of the games to be offered to players.
Curacao licensing authorities also need to see the rules for using the website of the company or entity applying for a gaming license. Online portals attract players from all over the world. For this reason, acquiring a license in Curacao necessitates that each player adheres to particular rules and be informed of the risks associated with gambling. Therefore, responsible gaming criteria must be satisfactorily met by the company seeking a Curacao betting license.
A domain name is the unique address of your website. It is what customers put into their browser's search box to get to your website. An entity or company must provide proof that it is the legal owner of the domain name of its online gaming website to be qualified to apply for a Curacao casino license.
Presence of a physical server in Curacao
A physical server is a powerful computer that is usually stored in a data center for business-use cases. The availability of an intending licensee's physical server in Curacao is an important requirement for obtaining a Curacao gaming license.
AML procedures implementation
Anti-Money Laundering (AML) is a collection of policies, procedures, and technologies designed to prevent money laundering. Information about how an intending licensee implements AML procedures concerning individual players is required to obtain a Curacao license.
Evidence of technical audit of gaming software
An applicant for a Curacao license must provide a technical audit of every of its gaming software. The aspiring licensee must prove that all gaming products have been well tested by an approved testing house (in the form of a test report) before they were released. This is to ensure compliance with established remote gambling and software technical standards.
Software Certification (RNG Certificate)
Without an RNG Certificate, it would be futile trying to obtain a Curacao gaming licence. A Random Number Generator (RNG) Certificate is a software or hardware algorithm that guarantees statistical randomness in the numbers generated by a computer, application, or equipment. Standard generator settings (a specified technique for generating random numbers) allow players a chance to win at casinos that support the principle of game honesty and payout transparency. RNG Certificates are given to casinos that are either already operating or are in the process of doing so.
Commitment to not registering minors and certain residents
In many countries, a person below the age of 18 is legally considered a minor (a child); someone who has not attained the legal age of responsibility and accountability. In this regard, an applicant for a Curacao license must show commitment to refusing to register a minor on their website. In addition, the applicant must show commitment to not registering people residing in the United States and the Netherlands Antilles.
Getting a Gaming License from Curacao
Having discussed the requirements to obtain a license in Curacao, which range from ensuring you have a registered company in the jurisdiction to showing commitment to other terms and conditions, we now outline the process of getting a gaming license from Curacao. To get a Curacao gaming license:
Incorporate a business in Curacao
This is the very first step you must take in pursuit of a license from Curacao. You need to register your business (with a physical address in the jurisdiction) with the Curacao Chamber of Commerce. Establishing a local limited liability company with a name that clearly describes the actual activities of the business is enough for this step. Besides, the island has favourable legislative conditions for gambling and convenient infrastructure for the gaming business.
Gather the necessary paperwork
Next, you need to put together all the needful documents for a successful application. The following are the necessary documents required to get a gaming license from Curacao:
Original utility bill (not more than 3 months old)
Copy of your passport (notarized/certified ID document)
Your resume (CV)
Original certificate of good conduct (proof of no criminal record)
Original bank reference letter
Professional reference letter
Second ID
Submit your application and pay the application fee
When you have gathered all of the aforementioned documents, your next step is to submit your application and pay the application fee for a Curacao gaming license. We have information about the Curacao gaming license cost in another section below.
Begin operating your online gaming business
You can start to operate your online gaming business only after a successful application and issuance of your Curacao gaming license.
Can a Curacao Gaming License be Trusted?
In Curacao, online gambling was legalized in 1993 by the National Ordinance on Offshore Games of Hazard. Following this authorization, the government of Curacao has been issuing gambling licenses since 1996, making the jurisdiction one of the first, best, and most trustworthy licensors in the world. Curacao later delegated responsibilities for regulating internet gambling to the e-Gaming Licensing Authority in 2002. Previously, the Curacao Gaming Control Board was in charge of this. Therefore, online casino players and new gaming companies can trust a Curacao gaming license.
Nonetheless, since we live in a world that is not free of fraudsters, players in doubt about the gaming licence of an online gaming operator are encouraged to take the necessary verificatory steps. We will tell you how to do this in the next section.
How to Check If a Casino has a License
Since you will be trusting an online casino with your personal data and money, it is important to avoid an illegal casino by confirming its trustworthiness using its official credentials, such as its license. In most cases, it is very easy to find out whether a casino has a license. One simple step for Curacao gaming license verification is to visit the casino's website and scroll to the bottom of its home page for its license. But not all online casinos provide this information there.
Another method is to check the footer of the casino's website for a mark (logo) of the relevant jurisdiction (in this case, Curacao) and click on it to go to the license confirmation page. It is most likely that the link will take you to a validator address that belongs to one of the four companies holding a Curacao Master License if the operator has a Curacao online casino license. An example of a genuine validator address is validator.curacao-egaming.com.
Aside from carrying out a Curacao gaming license verification, you can also check the authenticity of the details of the company in this jurisdiction using the casino's logo, registered address, registration number, license number or any other official detail. With these details, you may write to the Curacao Chamber of Commerce and wait for a reply. Alternatively, you may visit the Chamber's website (curacao-chamber.cw) and click on "Search Registry" to enter the company's registration number and proceed with online verification of its details. A successful verification result means that the casino company is legal, while an unsuccessful response means otherwise.
Curacao Gaming License Cost and Fees
There are many factors that can determine the total cost of obtaining a gambling license. Hence, it could cost less for some applicants and more for others. However, Curacao gambling license costs and fees come to between €20,000 – €25,000. This amount is estimated to be able to cover all expenditures associated with registering your firm, establishing local hosting and servers, submitting and registering all paperwork and documentation, license application fee, and obtaining a gaming license.
The Pros and Cons of the Curacao Gambling License
Getting a Curacao gaming license, instead of that of another jurisdiction, comes with its pros and cons. So, what are the advantages and disadvantages of obtaining a Curacao gambling license?
Pros
Cons

+ Holding a Curacao Sub-license grants you the right to carry out all types of online gaming activities (poker, sports betting, online casino, etc).

+ Curacao offers a low gaming license cost when compared to the cost of obtaining a license in other jurisdictions.

+ The application process is simple and fast (it takes not more than 6 weeks).

+ Curacao charges low and favourable taxes (2% net gains tax, and 0% corporate income tax).

+ Curacao offers favourable legislation (a few legal restrictions) and a safe jurisdiction for startups.

+ Players from most parts of the world accept businesses with this license.

+ License holders receive technical and financial support (from Curacao eGaming).

– It is less reputable than licenses from the likes of UKGC and MGA that are more thorough in appraising applicants for high credibility.

– Curacao license holders are barred from entering some prominent international markets.

– Curacao does not intervene when there is any dispute between players and operators.

– Holding a Curacao license is not a guarantee that international players will automatically trust your iGaming business — you still have to work hard to earn their trust.

– It is not easy for iGaming operators with this license to open gambling bank accounts.

– Holders of Sub-licenses are audited by their respective Master License holders, instead of the Curacao gaming authority.

– A Master License is very difficult to obtain.
Conclusion
No doubt, a Curacao gambling license is a great choice. The requirements for obtaining a Curacao betting license are not out of the reach of iGaming startups. While you might not get a Master License, you certainly can get a Sub-license and start operating your online casino. With time, you can build a good reputation for your licensed company as long as you remain professional and trustworthy. Remember that the proof of the pudding is in the eating!
Frequently Asked Questions
What is a Curacao Gambling License?
A Curacao gambling license is a document issued by the government of Curacao that allows a registered company to carry out all kinds of e-gaming business operations in the jurisdiction. Furthermore, a Curacao Master License allows the holder to operate and sublicense other companies, while the Sub-license is for single operational use by the holder.
How can a Casino Obtain a Curacao Gambling License?
To obtain a Curacao gambling license, you need to follow these steps: incorporate your Casino business in Curacao, get a local representative, gather the necessary papers (which include a valid original utility bill, copy of your certified passport, your resume or CV, official proof of no criminal record, original bank reference letter, professional reference letter, and a second ID), submit your application and pay the application fee, and start operating your online casino. Be sure to be able to afford the Curacao gambling license cost before starting this process.
Can I trust a Curacao Gaming License?
Yes, a Curacao gaming license can be trusted under normal conditions.