Are you sitting on unused AstroPay vouchers that you're not sure what to do with? Look no further – Baxity Store has an innovative solution that lets you turn those vouchers into valuable funds with ease. Whether you bought them from other resellers or directly from us, our voucher cashing service is designed to provide you with convenience and flexibility.
Cash Your Unused AstroPay Vouchers with Baxity Store
Cashing AstroPay Vouchers Bought Elsewhere. Baxity Store now offers you the option to cash your AstroPay vouchers that were purchased from other resellers. For a minimal fee of 5% and minimal fee 5USD+transaction fee, you can effortlessly transform your unused vouchers into usable funds. Payment via USDT.
Cashing AstroPay Vouchers generated from winnings. Baxity Store can cash in your vouchers generated from winnings in AstroPay for 4%. Minimal fee – 5USD+transaction fee. Payment via USDT.
No Exchange Fees for Purchases from Baxity Store. If you initially acquired your AstroPay voucher from Baxity Store, there's great news for you. We don't impose any exchange fees on unused vouchers purchased from our store. This means you can exchange your voucher for another without incurring any commission.
Special terms apply to wholesale buyers and teams. If you have any questions, please contact us via Telegram at @Baxity_support.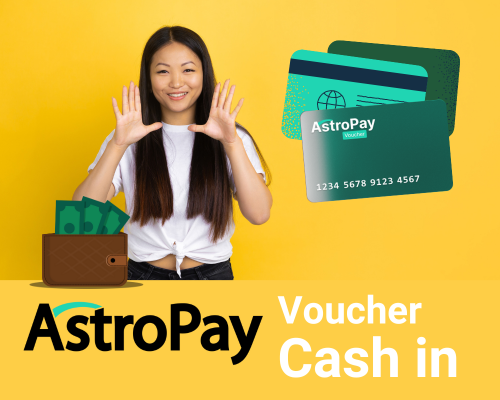 How to Cash Your AstroPay Voucher – A User-Friendly Guide
Begin by providing us your AstroPay voucher code to initiate the cashing process.
Baxity Store will send you an OTP (One-Time Password) via SMS through AstroPay, verifying the assignment of the voucher to you. This SMS remains valid for 15 minutes. Should the code expire during this time, Baxity will initiate a request for a new OTP. The SMS will be sent to both your registered phone number and email, if it's linked to your AstroPay account.
After providing Baxity Store with the SMS code and successful verification, your AstroPay voucher will be officially cashed in.
Once the cashing process is complete, provide your crypto wallet address and Baxity Store will swiftly send cryptocurrency (USDT) directly to it.
Note! In order for your AstroPay voucher to be eligible to cash in, it needs to be assigned to your AstroPay wallet. If it is an unassigned voucher with no association to a wallet, this process does not apply.
Аssigned AstroPay Vouchers are the ones directly send from the reseller panel to a mobile number of the user.
Unassigned AstroPay Vouchers are just the codes with no relation to any user.
If the AstroPay Voucher is created from winnings it can be cashed in.
Why is it better to buy prepaid cards and vouchers from Baxity Store?
Buying prepaid cards and vouchers from Baxity Store comes with several distinct advantages that enhance your overall experience and offer added value:
Trustworthy Source. Baxity Store is a reputable and trusted platform known for its reliability and commitment to providing top-quality services.
Guaranteed Authenticity. When you purchase vouchers or cards from Baxity Store, you can be confident that you're receiving genuine and legitimate items that work seamlessly.
Variety and Availability. Baxity Store offers a wide range of vouchers, prepaid or gift cards in various denominations and currencies, giving you the flexibility to choose the one that suits your needs.
Transparent Pricing. Our pricing is transparent and competitive, ensuring you get the best value for your money without hidden fees or unexpected charges.
Instant Delivery. With Baxity Store, you'll receive your vouchers' codes  instantly through email, allowing you to start using it right away.
Secure Transactions. Baxity Store prioritizes the security of your transactions. When you buy vouchers from us, you can trust that your financial information is kept safe.
Unused Voucher Options. Should you have unused vouchers, Baxity Store offers the option to cash them in, providing you with the flexibility to convert them into usable funds.
Exchange Convenience. If you purchased your voucher from Baxity Store, you can exchange it for another voucher without any additional commission, making it easy to adapt to your changing needs.
Responsive Support. Our customer support team is readily available to assist you with any queries or concerns you might have, ensuring a smooth and pleasant experience.
Secure Payment Options. Baxity Store provides secure payment options, allowing you to choose the method that you're most comfortable with.
In a nutshell, purchasing vouchers, prepaid or gift cards from Baxity Store guarantees authenticity, convenience, and peace of mind, ultimately enhancing your online transactions and making your financial interactions hassle-free.