Integrating a cryptocurrency payment platform on a website is no more difficult than a regular payment system (PSP). Baxity offers its clients prompt assistance in connecting crypto processing to the site for free with the support of a personal manager who, together with the development team, controls each stage of integration in real time. The process of implementing cryptocurrency payments on a website with Baxity is very simple – it does not require tedious negotiations and careful documentation checking.
Accepting Cryptocurrency Payments
Crypto processing is a modern payment instrument, thanks to which buyers pay for goods or services online not with ordinary money through bank data or payment systems, but with cryptocurrency. Agree that today the development of the cryptoindustry one way or another requires merchants or sellers to integrate new payment solutions for doing business online.
This possibility of using crypto processing is convenient not only for buyers, but also beneficial for sellers integrating this payment method into their platforms. That is, by accepting money transfers from clients with cryptocurrency, merchants save on commissions, the amount of which is much higher for ordinary bank transfers, and also increase the number of buyers, among whom many willingly pay with cryptocurrency. Thanks to new payment approaches, the customer base is growing and, accordingly, the company's profits.
To start accepting cryptocurrency on your site, you must, first of all, fill out a contact form on the Baxity website, then go through a preliminary KYB check – "Know your business", and agree on the terms of cooperation. After all the steps above have been completed, it will be possible to integrate payment in cryptocurrency on the site.
How Do Cryptocurrency Payments Work
Crypto processing is suitable for any business model, both with simple integration into current processes and launching as a new service. The main function of cryptocurrency processing is the ability to pay for goods and services with cryptocurrencies in online stores or platforms. For example, if you plan to allow customers to make payments in bitcoins (BTC), then you need to integrate a traditional payment gateway on your website that allows you to accept payments in bitcoin cryptocurrency in exchange for goods and services.
Some crypto payment gateways incorporate the function of creating a wallet for storing crypto coins or the ability to connect to an existing wallet. It is also allowed to convert cryptocurrency to fiat and transfer money in local currency directly to the company's bank account.
What Is Cryptocurrency Payment Processors
Crypto processing allows merchants to quickly and securely process transactions and accept buyers' transfers in cryptocurrencies. Today, most payment systems not only work with many types of cryptocurrencies, but also make it easy to instantly transfer cryptocurrency to fiat money thanks to the built-in fast conversion function.
Crypto processing is an opportunity to automate and accept payments in cryptocurrency on the site as comfortably as possible, use a variety of financial instruments and receive reports on transactions. You can always track the history of transfers, payment status in real time and customer data in your personal account.
Crypto processing is a new method of attracting customers through a profitable and convenient payment method that will strengthen the competitiveness of your company.
Why Merchants Do Not Accept Payment Mannually
Regardless of which payment acceptance system is integrated into the site, or in what way the acceptance of payments from customers is ensured, the process of safely receiving money from users online requires high-quality development and a professional approach. Such development and implementation of the service is provided only by qualified specialists.
The merchants themselves, of course, cannot have sufficient knowledge in this area to independently integrate the payment gateway into their sites. Any small blunder or subtle mistake can become a big financial problem that will not only affect your site's rankings, but also your business profitability. That is why the connection of payment processing should be trusted by reliable and knowledgeable companies.
8 Reasons Businesses Should Accept Crypto Payments
Cryptocurrency is virtual money that is counterfeit-proof and decentralized. They are cheaper and easier to use online, and banks and regulators cannot control and influence cryptocurrency transactions (block, freeze, suspend or delay), since all data on digital money transfers are stored on the blockchain.
After integrating the platform for cryptocurrency transfers on the website, you, as a seller:
accept, exchange and withdraw funds;
save on commission fees;
get a high speed of money transactions;
you scale your business and expand your geography thanks to the growth of sales abroad without being forced to rely on fiat money;
increase your customer base;
attract funds with a new industry and modern payment methods;
you increase the competitiveness of the company;
you use liquidity, that is, you can easily convert the crypt into cash.
How Baxity Can Help You Accept Crypto Payments
Baxity has been working in the field of international payment systems and cryptocurrency business for more than 10 years. The site offers an easy and affordable way to implement crypto processing on a website. All that is required from an entrepreneur or site owner is to fill out the contact form on the Baxity website, go through data verification and agree on the terms of cooperation.
Merchant Payment Processing Solution
A convenient and well-designed tool for accepting cryptocurrencies on your site from Baxity provides one hundred percent security of funds due to a high degree of transaction protection with reliable encryption. Moreover, since the success of any trading operation on the Internet mainly depends on the speed of payments made, it is instant transactions in crypto processing that become another significant plus in the work of your company. It is this factor that attracts customers the most.
And the main advantage of using crypto-processing for merchants and corporate clients is prepaid crypto cards *. Convenient cards for cryptocurrency transactions are embedded in the system of your trading platform and work at a low installation fee. They can be a great solution for those companies that plan to pay salaries to employees in cryptocurrency.
* Cards are only provided to companies from the EEA
How To Accept Payments On Website
Connecting crypto processing on your website is no different from implementing any other payment service. It is only necessary to step by step fulfill all the conditions of connection, which we described below, and in case of problems and questions, contact the managers or technical support.
Baxity will help you quickly implement the system on your website with a full guarantee of the safety of your funds and protection from fraud. By using a new payment method, you help your business develop and expand.
Set Up Your Merchant Wallet Account
Our team handles the entire cryptocurrency payment process – from ordering to settlement. Thanks to this, the business works with cryptocurrency without any technical knowledge.
We have prepared step-by-step instructions on how to become a Baxity client and connect crypto processing to your website:
1. Filling out an application on the Baxity website.
To start the process of connecting crypto processing to the site, send us the necessary information through the contact form:
your email address;
the scope of your business or activity;
a link to the site that you plan to connect to crypto processing;
information about individual needs and preferences (if you have special requirements, they can be entered into the form).
2. Checking the data and filling out the questionnaire.
At the second stage of connection, our managers check the information you provided and the compliance of your activities with the requirements for the implementation of a system for accepting cryptocurrency payments. The requirements include the mandatory presence of a legal entity and a license to work.
3. Coordination of the terms of cooperation.
After successful verification of the documents, our managers begin the process of connecting crypto processing to your site, which includes the following steps:
detailed acquaintance with the crypto-processing system
testing the program
solving technical problems and questions about connecting to the client's website
signing of relevant cooperation documents
the final stage of connection and the launch of crypto processing on the client's website
Integrate Transactions With Your Accounting Software and How Long Does it Take
Usually, it takes about 7-10 days or more to integrate crypto processing on a website. A professional support team resolves all issues promptly, without delay. However, there are situations when it becomes necessary to further check information about your company or to clarify certain details of cooperation between the client and Baxity. In addition, the technical (software) part of the implementation of processing on the site sometimes requires more time than usual.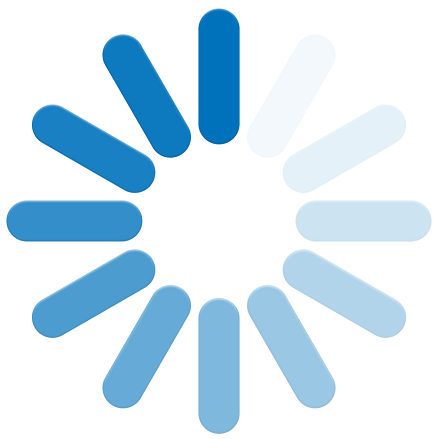 Meanwhile, we can confidently emphasize that our team of highly qualified specialists is always ready to supervise clients at every stage of integration and does everything necessary to quickly connect crypto payments to platforms.
How Much Does it Cost
Baxity does not charge a fee for connecting crypto processing to the client's site, that is, no money transfers from you for the implementation of the system are expected. The cryptocurrency service keeps only a low percentage for transactions and offers fairly loyal transfer fees.
Reducing The Volatility Of Cryptocurrencies
The advantages of cryptocurrencies are undeniable – decentralization, instant transfers, complete anonymity, low transaction fees. Meanwhile, several key factors still prevent digital assets from becoming a mass tool and widespread. Among them, one can single out legal uncertainty, the influence of the information field, a low level of financial literacy of society, as well as the degree of fluctuations in value, more precisely, volatility.
Increased volatility in the cryptocurrency market is considered common, even with huge fluctuations in price movements. The main factors of cryptocurrency volatility can be:
decentralization and lack of regulation by government agencies;
lack of reference to value;
inability to assess the real value;
the influence of the human factor on the rate fluctuation.
How to protect yourself from the volatility of cryptocurrencies, which is mainly felt in commercial activities. In this case, crypto processing is the best tool for regulating the degree of change in the value of digital money. Instant conversion of cryptocurrency to fiat helps sellers avoid volatility and not lose on rate fluctuations. As a result, he gets paid regardless of market volatility.
What Are The Benefits Of Baxity For Your Business
Why do we advise you to choose Baxity for your business and connect crypto processing through us? The advantages and reasons described below are the key criteria for choosing a company to connect to a service for accepting cryptocurrency online payments.
Supports Over 30 Cryptocurrencies
Crypto processing supports over 30 cryptocurrencies, which is convenient for buyers and beneficial for sellers. The more payment methods there are on the site, the wider the geographic coverage and the higher the profitability of the company.
More than 500 thousand people in the world buy cryptocurrencies every day, and approximately 20 million users constantly work with cryptocurrency wallets. By integrating a crypto processing platform into the site, you expand the geography of your activity and gain access to a large audience that is ready to pay with cryptocurrency. Ideally, accept at least 5 different types of crypto coins, especially those that account for the majority of daily transactions.
Baxity's crypto-processing integration is free and there are no hidden fees. The cryptocurrency payment platform only deducts interest on transfers and is transparently structured without any "invisible" fees.
Prompt processing of cryptocurrency payments is a key feature of crypto processing. Transfers are carried out instantly and without delays, and the merchant does not have to wait for their money.
Instant Conversion To Fiat
Crypto processing supports converting to fiat money, available in most countries of the world. There is also an option to automatically set up instant cryptocurrency conversion, which is triggered when your account balance reaches a certain threshold.
Convenient Payment Monitoring
A special tool built into crypto processing helps merchants or sellers with one click to track all transactions within the system and monitor the history of transfers. An accessible interface displays detailed information about your customers and their payments, which can be filtered by currency, date, amount, etc. It is also an excellent opportunity to analyze the dynamics of business growth, which helps to realistically assess profitability and make the right decisions.
100% Security Of Your Funds
By accepting cryptocurrency as a payment method on your website, you are protecting your business from scammers. It is easier for them to access bank accounts than trying to hack a cryptocurrency account.
And the most important safety criterion is the absence of a chargeback. This means that it is not possible to cancel a cryptocurrency payment. Every cryptocurrency transaction is final by default, so it cannot be reversed by a third party. Of course, a refund is possible, but it must be agreed without intermediaries, that is, directly between the seller and the buyer.
Moreover, for security purposes, managers who work in the crypto processing system monitor transactions around the clock, seven days a week, automatically identify high-risk actions, identify any criminal activity and block suspicious transfers. At any time, when you notice an unusual activity in the system, you have the opportunity to promptly contact support and describe the problem.
Who Is Baxity Best Option For
Cryptocurrency transfers have a number of advantages over traditional payment methods. Connecting crypto processing is convenient and beneficial for entrepreneurs or companies that:
work in the fields of gambling, betting, Forex, adult, etc. (a license is required) and can offer their clients trading and depositing funds in cryptocurrencies;
work with crypto payments (Europe only) in the field of e-commerce;
plan to integrate the service on their websites with the withdrawal of funds to clients in cryptocurrency (only Europe);
are planning to launch corporate crypto cards to transfer salaries to employees;
want to increase the number of buyers using alternative methods of payment for goods and services.
 Start Accepting Crypto With Baxity!
By connecting the service of cryptocurrency payments on the site together with Baxity, you get:
low commissions for transfers;
the safety of your funds exclusively in cold wallets;
the ability to convert crypto-fiat in available currencies;
instant transfers;
many types of cryptocurrencies;
simple integration of the system into the business.
FAQ
How Long Does It Take To Set Up Cryptocurrency Payment Gateway?
If the company successfully passes the stages of verification of personal data and meets the requirements for connecting crypto processing, then the integration time of the system is calculated from 7-10 days. In the event that there is a need to obtain additional information about the merchant or technical problems are identified, the connection may take longer. We emphasize that any delay is based on the need for thorough work of our specialists, who, precisely at the stage of connection, minimize the occurrence of problems in the future.
How Much Do Crypto Payment Services Cost?
Baxity works with clients for free and no payments are provided for the implementation of the system on the partners' website.
What Are The Advantages Of Accepting Payments In Cryptocurrency?
To integrate payment in cryptocurrency on the site is:
a great opportunity to increase the number of buyers who are willing to pay in crypto;
secure transfers that are not regulated by banking institutions;
fast crypto transactions without delays;
transparent transactions and detailed reports on customer actions;
convenient crypto cards at favorable rates.
How Does Cryptocurrency Payment Processing Work?
If you have already decided on the connection, just fill out an application on the Baxity website and send it to our managers. After checking the data of your company, the Baxity team will contact you to discuss the details of further cooperation. To clearly understand how to accept cryptocurrency payments on the site, you can safely ask questions to the Baxity support team. It is worth emphasizing that even if you have not yet decided how profitable and convenient it is to implement crypto processing on your site, in any case, contact our managers. They are always ready to help you thoroughly sort out all issues.