We are lucky to live in a world where people constantly come up with new ideas to make our lives easier and more comfortable. The same goes for payment options. One of such options, Paysafecard, is widely used these days, but there are just so many other alternative payment methods that you might get a little confused as to which one is the best to use for your purposes.
Let's find out when it is better to use Paysafecard and its alternatives.
Paysafecard Mobile Payment App Overview
Paysafecard is an online payment provider that started in Austria over 20 years ago. It is now used all over the world – in fact, they have clients from 45 countries so far, and the number of their customers is still growing. This prepaid payment solution is particularly popular among gamers and online casino players as it doesn't require sharing your bank account or credit card number.
Why You Should Consider Alternatives to Paysafecard App
While Paysafecard's main benefit is that you don't need to share your banking information at all, the service has some downsides to it, too. Depending on your purposes, you might want to consider alternatives to Paysafecard, which we will certainly discuss further below.
Main Cons of Paysafecard App
One of the biggest disadvantages of using Paysafecard is that it is not available everywhere globally. The list of the countries where it can be used is becoming longer each year. But rest assured that if you come from the United States, Canada, the UK, Australia, Germany, France, or some other European or South American countries, you can easily use Paysafecard to pay online.
Another thing that, according to many Paysafecard users, provides the service with some room to grow, is customer service. Their customer experience team is doing their best to respond to each user and solve the problem as quickly and efficiently as possible, yet sometimes it may take some time for them to reply.
Paysafecard Alternative: TOP Digital Wallet Apps
So, if you don't reside in a country where Paysafecard is available, what alternatives have you got? The list of the payment solutions goes on and on, with some of them being more reliable than others. Also, new options constantly become available, but we're not listing the services that haven't been used much. We have put together a list of the TOP payment methods and are giving you a little more information about each of them, to your convenience. Check out these services that may be more suitable for you and a kind similar to Paysafecard:
| | | | | | |
| --- | --- | --- | --- | --- | --- |
| | PayPal Mobile | Skrill | Google Pay | Apple Pay | Samsung Pay |
| Operating System | Android, iOS | Android, iOS | Android, iOS | iOS | Android |
| Fees | 2.9%+$0.30 | Up to 2% (domestic), up to $4.99 (international) | Up to 1.5% | Free | Free |
| Transfer Time | Instant | A few business days | Within minutes (with a debit card); 1-3 business days (bank account transfer) | Instant (Instant Transfer); 1-3 days (bank transfer) | 20-30 seconds |
| Ease of Use | Very user-friendly interface | Easy to use | Easy to use | Easy to use | Easy to use |
| Payment Limits | No limit (if you've linked your bank account to PayPal); $10,000 (if you're paying via a linked credit card) | $2,500 (unverified account) | No limit | No limit | No limit |
| Security | Email confirmation, PayPal Security Key, Data encryption | Two-factor authentication | On-device protection, Cloud-based security | Face ID/Touch ID, Apple ID check, Two-factor authentication | Samsung Know, Tokenization, Biometrics identifier |
| International Payments | Yes. Available in over 200 countries | Yes | Yes | Yes | Yes |
| | | | | | |
| --- | --- | --- | --- | --- | --- |
| | Venmo | Square Cash App | Alipay | Zelle | Cash App |
| Operating System | Android, iOS | Android, iOS | Android, iOS | Android, iOS | Android, iOS |
| Fees | 3% | 2.6% + $0.1 | Free except for large transactions | Free | 3% |
| Transfer Time | Within 30 minutes (Instant Transfer); up to 3 business days (bank transfer) | Within 36 hours | Within minutes (if the recipient has Alipay app); up to 72 hours (if they haven't) | Typically within minutes | Instant (Instant transfer), 1-3 business days (bank transfer) |
| Ease of Use | Easy to use | Easy to use | Easy to use | Easy to use | Easy to use |
| Payment Limits | $3,000 per week | $250 weekly (unverified account); $2,500 (verified) | CNY 1 – CNY 300,000 ($0.16 – $47,108.33) | Up to $2,000 per day | $7,000 per day |
| Security | Encryption, PIN, FaceID | Encryption | PCI-DSS information security | Encryption | Encryption, Fraud-detection technology |
| International Payments | No | No | Yes | No | No |
What Else Can I Use Instead of Paysafecard
Other than the payment methods we've listed above, there are prepaid tools you can consider using. While vouchers and prepaid cards may not be for everyone, many people find it more convenient to use them.
The Best Prepaid Cards
BITSA Voucher
SCARDU Voucher
JetonCash Voucher
ecoVoucher
Neosurf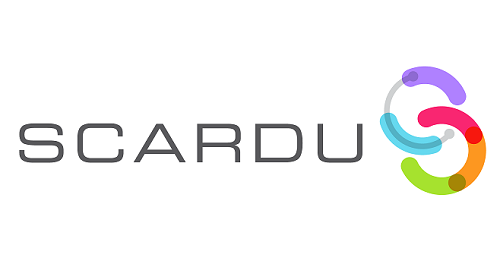 How to Use Payment Apps
When using a payment app, your phone basically becomes a wallet. With a mobile payment app, you can forget about withdrawing and dealing with cash on a daily basis. They are extremely quick and easy to use, not to mention that using an app is even safer in terms of your health as you don't have to touch the money, passing and receiving the germs that can be found on hard cash. This is especially relevant during the global Covid-19 pandemic.
To figure out how to set up an account in a payment application, read the following instructions.
Downloading Your App
The first thing you need to do is download the app itself so that you can use it. Most payment apps are compatible with Android and iOS-based devices, but not all. Some can also be downloaded from Google Play. Use the table above to see whether your operating system supports the app you're about to start using.
How to Set Up
As soon as you've downloaded the app, you can proceed to create an account. Of course, the process of setting up an account varies from app to app, but generally, it's pretty much the same. Usually, you need to enter your name and link your bank account to the app as well as specify other requirements for a particular app. You may also have to verify your account afterwards.
Once you're done, you can start making transactions – make purchases, send and receive money.
Online Shopping
Mobile card payments are especially useful when it comes to online shopping. It should be noted that depending on the app you use, not all online stores will support your payment method. However, the most used options, such as Google Pay, Apple Pay, or PayPal, are supported by the majority of online shops.
Choosing the Best Paysafe Card Alternative for Your Needs
Before choosing a payment gateway provider, you have to do your research first in order to make sure that this method suits you. Look through the most important questions you need to answer before you pick an app to use:
Is the payment option available in my country?
What will I be using this payment gateway for?
Will I need to pay fees for my transactions?
How secure is this payment method?
Is it compatible with my device?
If someone sends me money, how soon will I receive it?
Will I be able to send money to a person who resides in a different country?
You may also be interested in whether it is possible to pay your bills with this app.
Why Use Digital Wallets Similar to Paysafecard
As we've mentioned before, prepaid cards, such as Paysafecard, might not be convenient for everybody. One of the reasons for that is, of course, you have to load a certain amount of money onto your prepaid card before you can actually use it. However, this gives you an opportunity not to link your banking information to the app, which is a big plus for some users.
Anyway, let's see what other advantages digital wallets have.
Everything's on Your Phone
If you've used a payment app before, you know that you don't need anything else other than your smartphone to use it. Sending money, receiving it, paying at an online or a physical store, checking your balance – everything can be done via the app. It is true that an app may sometimes crash or not open at all, but wherever there is a bug like this, it's in the provider's interest to fix it as soon as possible.
​​Extra Layers of Security
These days, the most popular payment solutions are very secure and use encryption to keep your sensitive information safe. Obviously, no one is safe from being hacked these days, so to prevent their clients' information from being leaked, payment providers use several layers of security in accordance with Data Security Standards.
Besides these technical measures to prevent you from fraud, the physical process of paying with a phone itself is also safer. You can check your transaction history at any time to see whether the right amount of money was taken from your account. In addition, using a payment app, you don't have to count the change so you can't be fooled by a cashier.
Speed
Another great feature of mobile payment apps is that they are super quick. All you need to do is hold your phone a few seconds near the terminal, and it's done. Sometimes it is required to enter your PIN code, so make sure you remember it at all times.
Accepted in Many Places
Yes, the most widely used payment gateways are available all over the world, so you can use them even while being on the road. Still, before starting your trip, make sure that the app is available in the country you're heading to, so that you are not left with no budget at all.
What About the Risks of Payment Apps
The risk of using a payment app is the main reason why many people, particularly older people, don't trust paying with their phones in a store. Find out below what issues there might be and how to keep your information safe.
Privacy Issues When Using Payment Apps
Unfortunately, your phone can easily be hacked if you're being too careless. First of all, you might download software from an unofficial provider, which was only created to gain access to your sensitive data. Secondly, keyloggers are able to record and transmit your finger taps on your screen, which allows them to figure out your passwords. Thirdly, you can simply lose your phone, and if it's not secured enough with a password, Face ID, or Touch ID, anyone can get access to every piece of information stored on your phone.
How to Protect Yourself
In addition to the security measures provided by your bank and the payment app you're using, there are certain rules of cybersecurity you need to follow to protect your data online:
Beware of phishing emails. Never click on a link sent by someone you don't know. Also, if you're not sure where the link will lead you, simply ignore it.
Be cautious when using public Wi-Fi. Try not to make any money transfers or even open your banking or payment app if you're connected to unprotected Wi-Fi, because hackers and criminals can have the advantage over you.
Don't overshare your information. If you get a call from a 'bank representative,' be cautious about sharing your banking information. Never tell anyone your PIN code, credit card number, your CVV2 code, or any other confidential information, especially over the phone.
Conclusion
Paysafecard is a very safe and convenient payment option, but it has its own cons that make some people turn to other solutions. Some don't like the idea of a prepaid card, even though it is technically more secure than a digital wallet, since you are not sharing your banking information. Others prefer paying with their phone using such popular and widely used methods as PayPal, Apple Pay, Google Pay, and many more.
Whatever application you use to make purchases and make transactions, always beware of scammers and hackers who, if you don't take extra precautions, can steal your billing information within minutes, if not seconds. That being said, pick an app wisely, take your time to learn more about it on the internet, check their ratings, read their customers' reviews, and never share your data with anybody.
FAQ
What Are the Best Alternatives to Paysafecard?
There are quite a few alternative Paysafecard payment options. We recommend checking BITSA, SCARDU, or JetonCash for those who are fond of using vouchers, whereas people who like using a digital wallet, may want to consider trying PayPal, Skrill, Google Pay, Apple Pay, or Samsung Pay. As for the prices, they are all free, but certain fees may apply.
Is PayPal the Best Paysafecard Alternative?
It really depends on your purposes. PayPal isn't a prepaid voucher, so if you don't want to link your bank account to your payment app, PayPal is not an option for you. However, it's available in almost all countries, is compatible with Android and iOS, and is very reliable and secure.
How to Find a Paysafecard-Similar Payment App?
If you're looking for a prepaid card, you should try ecoVoucher, BITSA Voucher, or Neosurf. But before you pick the payment method, do your research and find out if it fulfils your needs.