Based on the rapid growth of e-commerce worldwide, it is not surprising that the number of payment systems operating online with a wide range of services is also increasing. Most of them began to offer not only their own cards, but also special paid coupons, that is, vouchers. In this review, we will describe the SCARDU payment platform, as well as talk about convenient vouchers of the system.
About SCARDU
SCARDU is a payment system with the ability to pay for goods or services with prepaid and gift cards, that is, vouchers that are distributed through a wide network of reliable resellers or resellers. The system covers the entire geographical region of MENA (Middle East and North Africa), as well as those countries that are not under any sanctions.
With a voucher, customers can easily shop online from merchants who accept SCARDU as a payment method. Of course, to redeem a voucher, you first need to buy it from a reseller. You can pay for a voucher in various ways through a variety of payment systems.
How Does It Work
SCARDU is accepted as a payment method by many online merchants around the world. This is another opportunity to expand your business and interact with millions of customers, offering them your products and services for convenient payment methods.
As for the ability for users to pay for goods and services, they can easily purchase prepaid SCARDU vouchers from thousands of resellers both in the MENA region and in many countries, for currency, fiat, cryptocurrency or through popular electronic payment systems. By the way, the SCARDU voucher can also be bought at local retail outlets, depending on the location of the buyer.
Payment on the seller's website by means of a voucher is made in a matter of seconds. Thanks to the already purchased voucher, you do not need to enter bank details during the purchase of goods and share your personal information on the seller's website. All you need is to enter the voucher code, make a payment and happily wait for the parcel or start using the service.
Benefits Of Using SCARDU
When choosing any payment system or method, it is necessary to proceed from such basic criteria as the security of transfers, the ability to use the system at any time and regardless of location, low transaction fees and speed of transactions.
The main advantages of SCARDU include direct payment with a prepaid card, that is, vouchers, easy integration and the ability to purchase vouchers in different denominations.
Direct payment and no spending limitations
With the help of the SCARDU payment system, or rather a voucher, you can make direct payments on sites on which such an option is integrated – to accept payments from SCARDU. There is no need to register an account and go through a long verification process. Just buy a card of the desired value from a reseller and pay for goods online in stores that accept SCARDU.
Simple Integration
SCARDU is an innovative solution designed to serve online merchants looking for a convenient way to accept payments from customers. It is the simple integration of the payment process that increases its popularity among users.
Easily integrate a payment system on your website and immediately start receiving payments from your customers for goods or services. There are no installation fees and the fees for money transfers are quite competitive in the market.
Multiple Denominations
To increase the convenience of using a prepaid voucher, the SCARDU payment system offers customers cards with different denominations. The user himself chooses how much to buy a SCARDU voucher for payment, that is, there are no limits on the amount.
Do I Need To Create A SCARDU Account?
This is one of the few payment systems that does not require registration of an account in the SCARDU system. You just need to purchase a coupon of the corresponding denomination on the reseller's website, that is, pay for the voucher and top up its balance, receive the code by e-mail and redeem it on any website that accepts vouchers from SCARDU as a payment method.
In some cases, you will need to create an account at the reseller site where you intend to purchase the voucher. You will also need to open an account on the website where you plan to redeem the SCARDU voucher.
Where To Buy SCARDU Online?
No matter where you are, you can buy SCARDU cards online in just a few seconds ․ We recommend that you only buy SCARDU vouchers from trusted resellers.
Also on the official website of the payment system under the heading "Resellers" you can find a list of countries where SCARDU cards are sold. Choose any one, follow the link to the appropriate store and buy a voucher of the required denomination using available payment methods. You will receive your gift code immediately by email, and then you can enjoy safe online shopping without a credit card.

Please note that buying a voucher on the reseller's website is only possible after registering with the site that sells this voucher. Creating an account is necessary in order to receive a voucher code to your specified email address.
Some reseller sites, instead of mail, require you to specify a phone number and a code, send an sms message.
As for commission fees, when buying from a reseller, you will need to pay 1% of the SCARDU voucher amount.
How To Redeem SCARDU Vaucher?
After you make the payment for the SCARDU voucher, you will receive a code by mail or phone that you need to redeem it. The voucher must be redeemed within one year of purchase. Just go to the site where you can buy a product or service for a SCARDU card, select the desired purchase and payment method, enter the code and redeem the voucher.
In some cases, when paying by an online store, a commission may be charged, the amount of which depends on the industry of the marketplace.
Note that the so-called SCARDU gift card can be purchased for friends and family, which will be an excellent opportunity to make a gift to loved ones and please them at a distance. Instead of sending cash, you can simply buy them a voucher online and send a redemption code. The recipient of your voucher can now select and securely purchase the gift they want. This is an ideal opportunity to surprise your loved ones in a few minutes and no matter where you are.
There is no specific list of marketplaces that accept SCARDU vouchers as a payment method. Or look for them on the official website of the payment system, as we described above, or find such an opportunity using an online search engine.
SCARDU Alternatives
Naturally, the possibility of online payment for goods with a voucher is offered not only by the SCARDU platform. There are many different platforms – alternatives to SCARDU, thanks to which you can purchase a voucher and, without specifying bank details, pay with it in stores.
We have identified the most reliable and popular: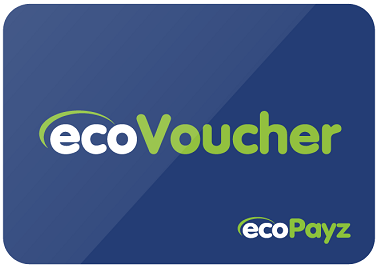 ecoPayz (ecoVoucher) – The ecoPayz voucher also works like a prepaid card. Sold by distributors and used to pay online without specifying bank details.
AstroPay – the prepaid card of the system can still be used to pay for goods or transfer money for services. During the payment process, card details are filled in manually. You can buy it without verification of your identity for the amount corresponding to the face value of the card on the system's website. There are also gift cards available only for purchases of online games or services on sites.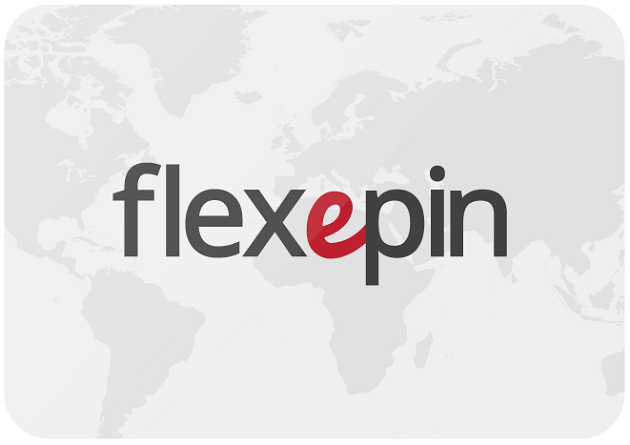 Flexepin – the system offers a prepaid voucher that ensures complete anonymity of transactions, since it does not require you to specify bank details or personal information during the payment process.
Mobile App
The SCARDU payment system does not have a mobile application. All the necessary information is available in the desktop version of the site. In addition, it may be precisely the absence of the need to register and create an account that does not require the development of a mobile application. In any case, the voucher will need to be purchased online from the reseller.
Is It Safe And Legit?
If, when choosing a payment system, the user always pays attention to the level of security of the site, to the possibility of activating two-factor authentication or entering the wallet using one-time codes, then when using a voucher, the security criteria are somewhat different. In the SCARDU system, you do not need to register an account, go through identity verification, register your bank details, enter or withdraw money. Paying for goods or services with a SCARDU voucher or coupon means simply buying it on the website from a reseller and redeeming it on the website from the merchant.
Meanwhile, it is necessary to emphasize one important point – is the site where you are going to order a SCARDU legit and  safe? Therefore, when choosing a reseller, make sure of its reliability and choose a seller carefully.
The Bottom Line
So, using the SCARDU payment system means buying vouchers of the same name and using them to pay in online stores. There is no need to register an account, enter your bank details and worry about the reliability of the wallet.
FAQ
What Are The Main Benefits Of Using SCARDU?
It is a payment system that offers customers special vouchers. Regardless of your location, you can buy a prepaid SCARDU card or voucher online in just a few seconds. After payment, the system will send a pin code to your e-mail, that is, the serial number of the voucher. You can safely use it on the Internet and pay for services or goods without a credit card. SCARDU is a major electronic payment system in Africa and the MENA region that simplifies the online shopping process.
How Can I Register At SCARDU?
To purchase a SCARDU voucher, you do not need to create an account, go through a tedious verification process, link a bank account or prove your income. Just buy a voucher from numerous resellers, receive the code by email and redeem the voucher within one year at any online store that accepts SCARDU payments.
How Can I Use SCARDU Vaucher?
A SCARDU voucher is a unique combination of numbers that can be used to pay for goods or services in the same way as a credit card number. The voucher is issued in various denominations, which increases the convenience of use, since the buyer always has the opportunity to spend as much as he needs. The SCARDU coupon can be bought on the websites of the system's resellers and, using a special code, can be redeemed in any online store that accepts this payment method.