Benefits of Operations with Bitcoin in Skrill
With Skrill, one of the top digital wallets, you can convert 40 different currencies into several kinds of cryptocurrency: Ethereum, Litecoin, Stellar, EOS, Ethereum Classic, 0x, Ripple, Bitcoin, and Bitcoin Cash. Today, we'll be looking at the last two on that list. Bitcoin was the first cryptocurrency created, and it continues to dominate the market, accounting for over 50% of crypto exchanges.
Bitcoin exchange, according to Skrill, can help build small and medium-sized businesses, sustain people who can't access money from a traditional bank account, and can offset goods inflation. Operating with Bitcoin in Skrill can also have a more personal advantage: it allows you, the consumer, to take advantage of the ever-fluctuating market and, perhaps, make some extra money. In an instant, Bitcoin can soar in value, and you should be prepared to take advantage of that.
The great part about using the Skrill wallet for Bitcoin exchange is that most transactions are instant and simple, and fees are minimal. Follow our handy guides to get Bitcoin in your Skrill wallet in an instant. Whether you want to deposit, buy, or sell Bitcoin, we have you covered.
How to Deposit Bitcoins to Skrill Wallet
Please note that starting from September 15, 2020, the possibility to top up your Skrill account using BTC remains only for residents of the EEA countries. In other countries, this deposit method is no longer available.
Step 1: Login to your Skrill account and press the Deposit button. A window that looks like this will pop up: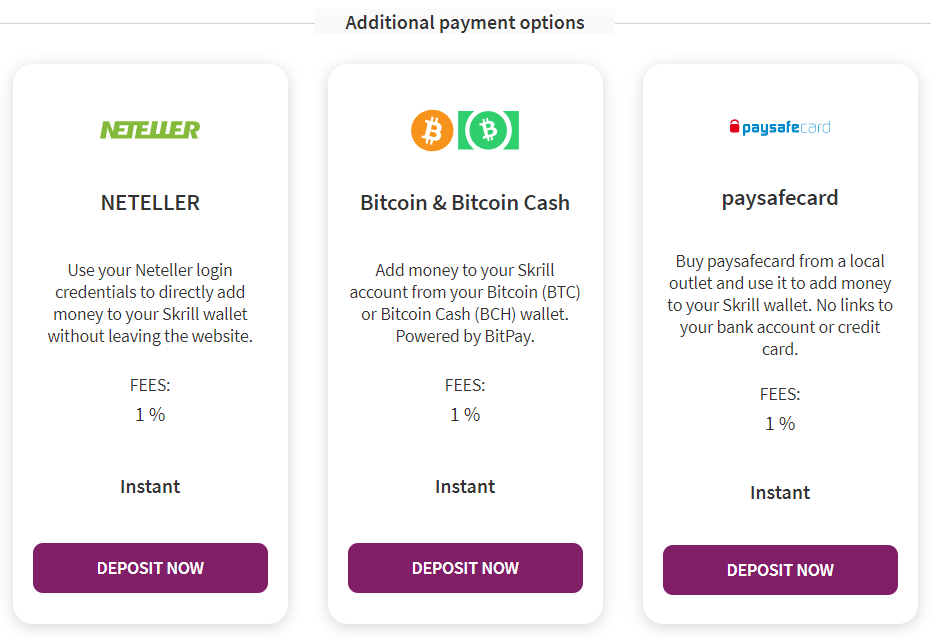 Choose the Bitcoin&BitcoinCash option on this currency selection window. Then, click Deposit now.
Step 2: Next, choose the amount that you want to deposit. The page looks like this: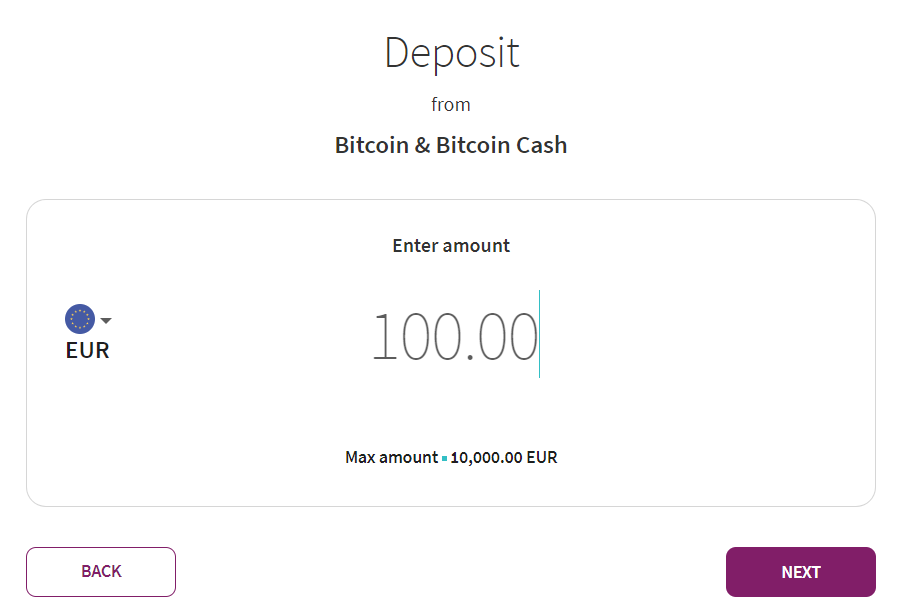 Your maximum money deposit limit is dependent on the transaction limits associated with your account status.
In order to fully optimize your maximum limit of money, make sure that your account is verified. Then select "Next".
Step 3: After choosing the deposit amount, Skrill will redirect you to the payment transfer processing page for Bitpay. This page will contain all of the information you need to complete this transaction, such as the payment transfer amount, the processing fees and the total: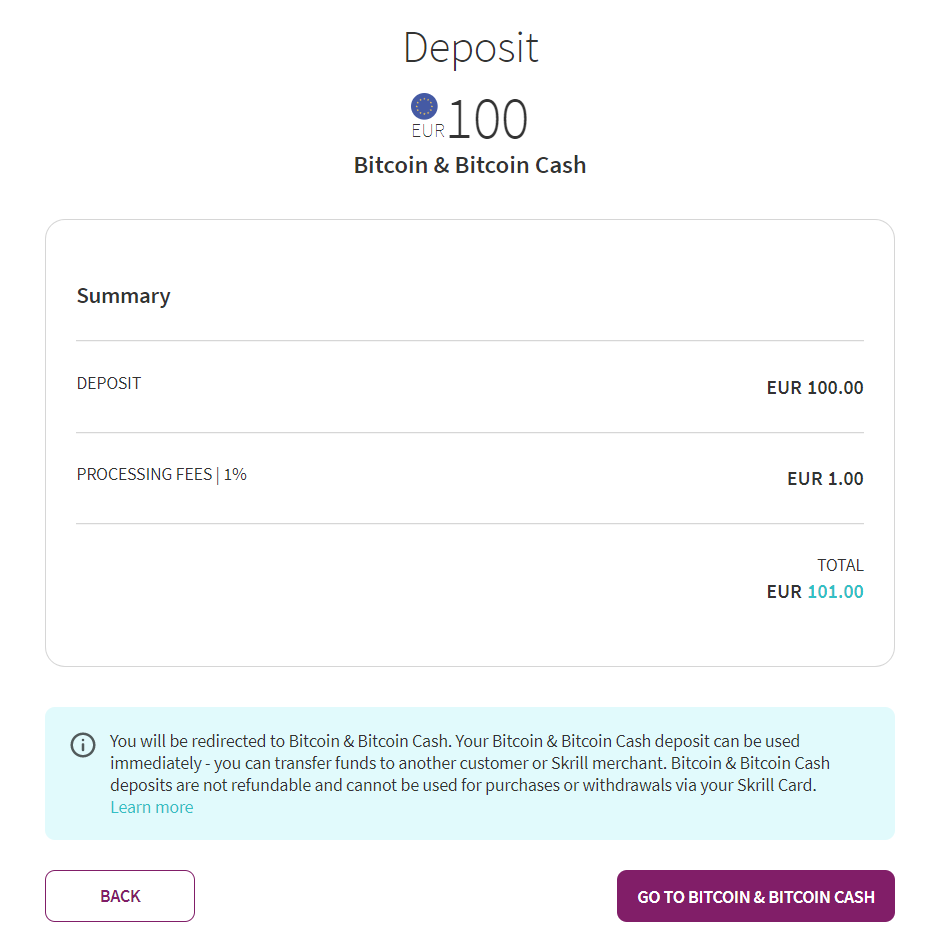 You can then either scan the QR card or click "Copy Payment URL" in order to make the transfer. If you don't have Bitpay account, you will be prompted to sign in: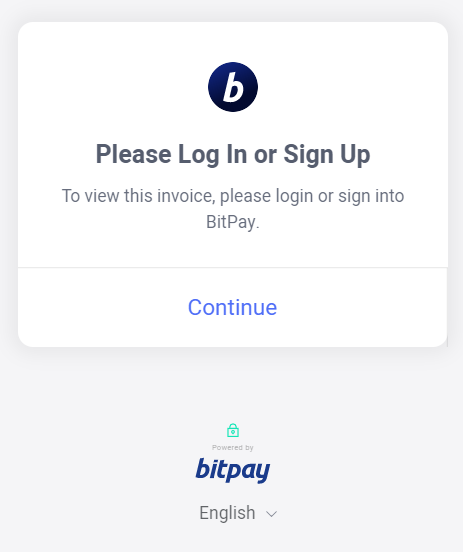 Step 4: After completing the transfer of money, the window will closeout, and you will be put back to your Skrill account overview page. The payment may be available in your account wallet in a matter of minutes, or it could take up to 1 business day. In most cases, however, it will not take any longer than a couple of hours. It will likely not be an instant process, unlike when you use Skrill to buy or sell crypto.
And there you go – now you know how to easily make a Bitcoin deposit to your Skrill wallet. Keep in mind: you cannot make a withdrawal of your Bitcoin balance as money with the Skrill Mastercard. Furthermore, you can't make a withdrawal of Bitcoin as money to your checking or savings bank account. However, you can make a withdrawal of your Bitcoin balance from your wallet for use on casino sites, poker sites, and other gambling activities.
Another useful thing to keep in mind is that Bitcoin and Bitcoin Cash deposits to your wallet are non-refundable.
How to Buy Bitcoins in an Instant with Skrill
So now that you know how to deposit Bitcoins to your Skrill wallet, let's go over how you can use Skrill to buy Bitcoins in an instant.
Step 1: Go to the Crypto section of your wallet and click on the Dashboard tab. This will send you to an overview of the price exchange rate of supported cryptocurrencies. This overview is updated regularly, and you can use it to determine which currency you want to buy. So, make sure to check out the value of Bitcoins before buying them with Skrill.
Step 2: Once you've determined if now is an advantageous time to buy Bitcoins, click on the Trade button located next to the Dashboard button. When you click Trade, you will have the option to either buy or sell your chosen cryptocurrency. Since this example is about buying Bitcoin, click the Buy option, input the money value of how much Bitcoin you would like to buy, and click on Next. Please note – you can choose to exchange a percentage of your available balance. The minimum amount of Bitcoin you can buy is approximately worth 10 EUR. The maximum limit, on the other hand, is dependent on your Skrill account's transaction limit.
Also, make sure to take note of any applicable fees. If your account currency is set to EUR, you will be charged a 1.50% fee of money for buying Bitcoins and other cryptocurrencies. For any other account currency, you will have to pay a 3% fee of money when buying crypto.

Step 3: After you click the Next button, you will be directed to a summary page. Click Confirm in order to complete the transaction. After the purchase has been completed, you will be able to see it in your account's Transaction page. Your crypto balance will be available in an instant. Another handy thing to keep in mind is that if you already have Bitcoin in your account, you can directly exchange it for available crypto.
How to Sell Bitcoins in an Instant with Skrill
When selling Bitcoins with Skrill, the same fees and limits apply that were laid out in the buying section. To sell Bitcoins on Skrill's cryptocurrency exchange platform, follow these steps.
Step 1: Once again, head to the dashboard tab of your wallet's Crypto section and check out the current value of Bitcoin. Remember, you want to buy low and sell high!
Step 2: Click the trade button next to the Dashboard tab, which, in an instant, will send you to the option to buy or sell this form of cryptocurrency. Make sure to click the Sell button this time, instead of the Buy button! Click Next once you are ready to process the sale.
Step 3: When Skrill directs you to the summary page, click the Confirm button. In an instant, you can review this sale from your Skrill account's transaction page. Just like when you buy Bitcoin, the results from when you sell it will be in your wallet in an instant. Keep in mind: if you decide to sell Bitcoin in exchange for a different type of cryptocurrency, the fee that Skrill collects will be in Bitcoin.
Comparison of Additional Services
Bitpanda
Bitpanda is an alternative service you can use to buy and sell cryptocurrency in an instant. It has a great reputation and gives customers the ability to use their "To-Go" service. Essentially, this enables you to purchase coupon codes in Austrian post offices and redeem them for cryptocurrency in the future. Obviously, this feature is very geographically limited. Another interesting feature is Bitpanda Metals, which allows customers to purchase real gold, palladium, platinum, and silver – but in a digitized form.
Local Bitcoins
Local Bitcoins is another alternative to Skrill. The website isn't quite as sleek or user-friendly, but it gets the job done. Unlike with Skrill and Bitpanda, Local Bitcoins is a P2P exchange, which means that buyers and sellers interact directly with each other, while the company facilitates the exchange and charges a 1% transaction fee on the seller's end. While sellers have a little more control over the price, as they can adjust costs for inflation, this is not as convenient or easy as using Skrill or BitPanda to sell Bitcoin. With Skrill, you can buy and sell Bitcoin in an instant, and you don't have to worry about how to find a business partner.
Summary
If you have been wondering how to enter the world of cryptocurrency exchange, Skrill is a great place to start. The website is user-intuitive, and the exchange process is quite simple. When you buy and sell crypto, especially Bitcoin, it is an exciting way to try your hand at flipping a profit of money. Price exchange rates can change in an instant, so stay aware of current trends and take advantage of them!