The Skrill system is an online payment company helping to make money transfers all around the world. It is simple and easy to make transactions because there is no need to have the recipient's bank account or credit card details, just use his or her e-mail address and send money to Skriller. Let's talk about what Skrill is, how to create a Skrill account in Pakistan and how to use Skrill in Pakistan.
What's Skrill
Using the Skrill payment system you can transfer money by means of the internet to any country and in any currency. The million users have managed to appreciate its advantages, especially the fast and secure online payment options. Skrill (formerly Moneybookers) is authorised by the Financial Conduct Authority (FCA) and operates in more than 120 countries.
Is Skrill Available In Pakistan
Yes, the Skrill payment system is available in Pakistan. We describe below how to use Skrill in Pakistan. It is important to emphasize that the company doesn't have any physical nor is affiliated with any local bank. All transactions in Pakistan are made through the user's Skrill account. In this review we describe how to deposit money in Skrill from Pakistan.
How To Sign Up
It is free and easy to sign up for the Skrill account in Pakistan. After the registration you will be able to use your email address as an identifier. In order to receive money from the other user or website, you need to specify only your email.
In order to open a Skrill account make the steps below:
Follow this link and click "Register" at the top right corner.
Provide your first and last name in Latin letters as seen on your ID.Set your country (in this case – Pakistan) and preferred currency.
Insert your email address and strong password.
After completing these steps in order to make payments and receive money you will need to confirm your postal address, date of birth, phone number and nationality.
Then the system will send to your email address or phone number a 6-digit code. Confirm it as soon as possible because this number is valid for only 15 minutes.
Once you have completed the previous steps you will need to verify your Skrill account in Pakistan before making use of most of the offered payment options.
Verification
How to verify a Skrill account in Pakistan?
To verify your identity and work with Skrill account without restrictions you need to complete three steps:
Upload readable images of your valid ID.
Make a selfie for face verification.
Verify your address by uploading the utility bill, bank statement or any government correspondence.
It is important to know that the documents should be issued within the past 90 days, contained your full name and current address, submitted in a *.jpg, *.jpeg, *.bmp, *.gif, *.png or *.pdf file format.
Mobile phone bills are not acceptable.
Using Skrill in Pakistan
You can use the Skrill payment system in Pakistan to send or receive money online through email. As for all countries Skrill in Pakistan charges any fees for international transactions and set account limits in Pakistan. We will talk further about it.
Exchange Rates And Fees
For transactions which involve currency conversion the Skrill system charges a fee of 4.49% to exchange rates. You should know that the exchange rates vary and Skrill applies it automatically without notice to you.
Transfer Fees
Here are the transfer options on Skrill in Pakistan with the fees rates:
Skrill to Skrill transaction – 2.99%
Receive money from Skrillers to Skrill account – free
Sending money by international bank transfer – free
Sending money worldwide by debit card, bank transfer via Sofort/Klarna, Paysafecash – up to 1%
International transfer by credit card – 2.99%
Domestic transaction (transfers in Pakistan) – 2%
Additional Costs
In accordance with the Skrill Account Terms of Use the payment system charges additional fees for the operations listed below. There are also called administrative fees.
| | |
| --- | --- |
| Provision of inaccurate or untruthful information and lack of cooperation fee | up to €150 |
| Cash upload fee | €10 per upload |
| Chargeback fee | €25 per chargeback |
| Prohibited transactions fees | up to €150 per instance |
| Reversal of a wrong transaction fee | up to €25 per reversal attempt |
Transfer Limits
The transaction limits depend on:
the level of your Skrill account;
the payment method;
the country you are sending funds to.
Transaction Times
After sending money through your debit/credit card or account of supported banks, funds are usually credited to the recipient's bank account within one-two business days. The same period of time requires the transactions to the mobile wallet. As for money in the transaction will be processed immediately. It takes 2-5 working days to complete the withdrawal process and receive the money to your bank or other available in Pakistan account.
How To Deposit Money: A Step-by-Step Guide
Here you can find three methods to deposit funds in Skrill in Pakistan:
via VISA credit/debit card – 2.50%
via Mastercard – 2.50%
via JCB card – 2.50%
via Diners card – 2.50%
To make deposits you need to:
Sign in to your Skrill account in Pakistan.
Select the Deposit section from the left menu.
Choose the Card option.
Add a card (card number, expiry date, CVV code) or select one from the list with added cards.
Enter the amount for depositing, then the currency.
If the funds are used for gambling purposes, select "Yes".
Make sure the details are right and confirm the transaction.
How To Withdraw Money From Skrill In Pakistan
For the Pakistani there are three local payment options to withdraw money from a Skrill account with the following transaction fees:
Jazzcash – 1.45%,
NETELLER – 3.49%,
bank account – 5.50 EUR.
And one global payment method – SWIFT with the 5.50 EUR transaction fees.
Let's talk about how to withdraw money from Skrill in Pakistan.
To withdraw from Skrill in Pakistan:
Choose in your account the Withdraw section, select the preferable withdrawal option and click "Withdraw Now."
If not a single withdrawal method is registered, add the one in your wallet with the appropriate account details. You may be asked to verify your bank, Jazzcash or NETELLER account.
Now enter the amount you want to withdraw and click "Next" to proceed.
At this step you will see the summary page with the withdrawal information, confirm the transaction by entering the PIN code.
The fees will be visible before you confirm any transaction. Mobile wallet transfers take less time and cost less than a bank transfer, almost 5 days faster.
Is There A Mobile App
The Skrill mobile app allows you to easily transact your funds anywhere you go. It is available to download on your mobile device from the Apple Store or Google Play.
Through the Skrill mobile app you can:
Register an account
Upload the documents for verification
Make deposits and withdrawals
Transact the funds
Set up additional security
Skrill Prepaid Mastercard And Its Benefits
Skrill Prepaid Mastercard is a convenient way to make purchases at any location where it is accepted. Before using, make sure that there are enough funds available.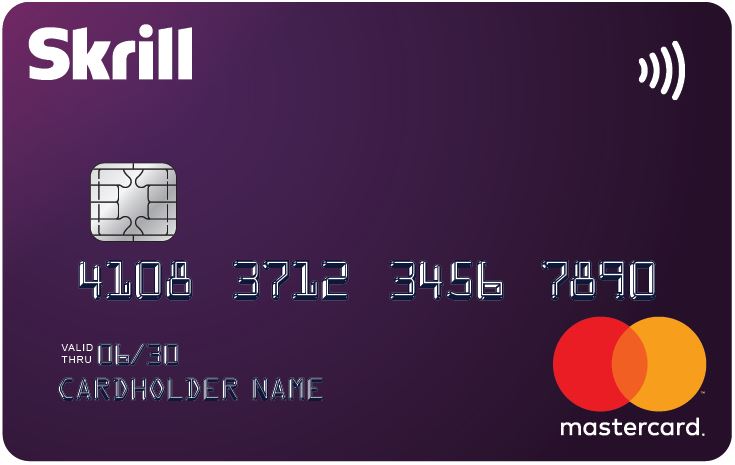 What are the benefits of Skrill Prepaid Mastercard?
The card is useful for:
deposits to Forex brokers, poker rooms, casinos and sports betting;
cash withdrawals at ATMs;
purchases in online stores and payments in offline stores.
For the same purpose the Skrill Virtual Card is useful too.
How To Get It In Pakistan
Unfortunately Skrill Prepaid Mastercard is not available in Pakistan or other Asian countries. Skrill provides Mastercard in European countries only as a part of the SEPA zone.
VIP Program Overview
If you have a valid Skrill account in Pakistan and make transactions in a quarter totaling the amount listed below your Account will qualify for Skrill VIP status and you will become a Skrill VIP user.
Silver Level – €15 000 or more
Gold Level – €45 000 or more
Diamond Level – €90 000 or more
Gambling in Pakistan With Skrill
Skrill is one of the best payment systems for visitors to online casinos in Pakistan. The online casino rewards and bonuses are truly amazing for gamblers, but they need to make sure that their winnings are looked after properly. So the Skrill electronic wallet is a great way for keeping money safe, deposit funds and withdraw winnings.
To deposit money into your online casino accepting Skrill in Pakistan top up your Skrill account from your bank account then transfer this fund into the casino. When you want to withdraw winnings, the process is also very simple and done in reverse.
Major benefits of Skrill for players are:
Anonymous transactions – you don't share your personal information and your all bank details are kept confidential.
Convenience – the transaction process is very simple through the player's email address.
Fast payments – Skrill proceeds transactions in a short time.
Top Online Casinos Accepting Skrill
888 Casino
Spin Casino
Casumo Casino
Jackpot City
Bitstarz Casino
Betway Casino
William Hill Casino
Betfair
LeoVegas
King Billy Casino
Is It Safe & Secure
Skrill is very safe and regulated by the Financial Conduct Authority as noted already. The payment system does everything to keep its users and their money safe and secure.
The additional security features help you to increase the security level of your Skrill personal account:
PIN Authentication – it is used when logging or completing a transaction
Strong Customer Authentication – on some occasions Skrill asks you for additional authentication via a 6-digit SMS code or via a 6-digit email code sent to your registered e-mail address.
Two-factor authentication – when logging, copy the code sent to Google authentication app on your mobile phone.
Skrill is a legitimate business operating everywhere in the world with the European e-Money license. In addition to the secure online payment methods Skrill offers the best e-commerce or businesses solution. They can easily integrate a Payment Gateway for E-commerce and small and medium-sized enterprises.
How's the Customer Support
The online bot named Sofia is integrated on the Skrill site. It is available for getting instant answers to your questions. If you want to contact Skrill by telephone, call a customer service representative at +1855719208. Apart from this all the VIP and Business account users can enjoy 24/7 access to help and also have a dedicated account manager.
Pros & Cons Of Using Skrill in Pakistan
Pros

Cons

+ The registration process is free of charge

+ Offers 24/7 phone or email support

+ Cryptocurrency service available

+ User friendly mobile apps

+ The best wallet for gamblers, Forex traders or freelancers

+ Easy to make deposits and withdraw

– The Skrill account is free as long as you log in or make a transaction at least every 6 months.

Otherwise EUR 5.00 will be deducted per month.

– No live chat

– Skrill Prepaid Mastercard is only available to residents of authorized European Economic Area countries

– Complicated verification process

– In Pakistan Skrill adds a fee of 4.49% for transactions with currency conversion
Alternatives To Skrill
For the best alternatives to Skrill we recommend browsing the other payment systems as ecoPayz, NETELLER or Payoneer. If you want to try different solutions with high security level and competent customer service these systems are ideal for you. Maybe they could attract you with competitive fees and methods to withdraw money.
Create A Skrill Account Through Baxity
Why do we recommend opening a Skrill account through the Baxity link?
It is an awesome additional opportunity for gamblers & traders to get:
– priority verification up to 24 hours on business days without deposits or any entry fee;
– VIP Silver level with big discount – for €5000 deposits instead of €15000.
– commission-free transfers without caps through the VIP account
We have a good proposal for our partners too. After joining Baxity you will get a percentage of profits, the best conditions for your players, and a personal manager helping you to solve different problems on the system.
FAQ
Does Skrill Work In Pakistan?
Is Skrill available in Pakistan? Yes, it is – the Skrill payment system works in Pakistan. The gamblers, freelancers or businessmen can easily open an account, pass through the verification process and start to transfer or receive money around the world. Skrill is designed for anyone who wants to send money from person to person, to make online purchases, or add funds to an online gaming account. Registered users have access to 40+ currencies.
How To Open a Skrill Account In Pakistan?
It is a simple process to open a Skrill account in Pakistan. Go to the official site by this link, click the Register button and enter all the personal details in the appropriate fields. Some features could be inactive for unidentified users thus it is strongly recommended to pass through the verification process. It will open all the advantages of account use.
How To Deposit Money In Skrill In Pakistan?
With the Skrill account Pakistani can deposit money by the following ways:
VISA Card
Mastercard
Diners Club Card
JCB card
The fees of 2.50% are charged while depositing funds on your Skrill account.
How To Withdraw From Skrill In Pakistan?
The withdrawal option becomes available only if you have money in your account. In Pakistan, JazzCash and NETELLER are the only mobile wallets incorporated with Skrill. The clients can also withdraw their funds to a bank account or use a global payment method – SWIFT.
To withdraw money, you need to verify your identity and address through the Skrill app – provide a front and back photo of your id card or passport, verify your address and take a selfie. Your account will be verified in 24 hours.
After a successful verification, go to your Skrill account and choose the "Withdraw" option. Enter the details of your mobile or bank account, then the amount for withdrawing, confirm the transaction. The mobile wallet transfers take less time than a bank transfer, it will proceed to 5 days.