The Best Anonymous Payment Methods
It can be a real hassle to keep your financial transactions private. What's more, there are numerous scammy merchants on the web that steal card information, causing buyers lots of stress. Regardless of what you are purchasing, everybody could benefit from a little extra privacy during transactions.

While there is no 100% anonymous payment system in existence, there are some services that come very close to offering total anonymity. For the purposes of this article, we will discuss payment services that offer as much privacy as possible. So, which methods can you use to make the most private online payments? Read on to find out.
Cryptocurrency
When most people think of anonymous virtual payments, cryptocurrency is one of the first methods that come to mind. Cryptocurrencies (or crypto for short) are a decentralized form of e-currency used to complete private payments over the Internet.

However, these payments are not inherently anonymous. All cryptocurrency transactions can be traced back to the buyer's e-wallet address for verification. You can make it pseudonymous by making sure not to tie any identifying information to your crypto e-wallet. If this is what you desire, you will have to be fairly choosy about which e-wallet you use. Nowadays, most crypto e-wallets will require some sort of ID verification.
Some newer forms of cryptocurrency, such as Monero, Zcash, and Dash, give priority to security and privacy. However, these types of crypto are less commonly used and might not be accepted by merchants.
If you can find a cryptocurrency service that allows you to conceal your identity, this is a great approach to sending anonymous payments. However, there is another limitation – many online will not take cryptocurrency as a type of payment. There are some casinos, VPNs, and gaming services that accept BTC and other cryptos, but most retailers do not.
One huge advantage of cryptocurrencies is that you can buy them and pay with them from any location in the world. Typically, completing transactions across international borders can become complicated with traditional currency. Because cryptocurrency is decentralized, anybody can access crypto from anywhere in the world – with no worries of interference from a central authority.
Another advantage is the low transaction fees associated with crypto – because exchanges are peer-to-peer and there is no need for a centralized intermediary, costs are low. A decentralized system will not charge any currency conversion fees.
Pros of using crypto:
Cryptocurrency transactions offer a high amount of anonymity if you do not attach personal information to your e-wallets.
You can also purchase and use them from any location and enjoy low transaction fees.
Cons of using crypto:
Some payments have a long processing time and offline utilization is limited.
What's more, cryptocurrencies are volatile, and their values can quickly rise or plummet.
Crypto/Card Service
Some services allow you to get paid in cryptocurrency (like Bitcoin) and cash it out in fiat currency. This gives you far more spending flexibility than using cryptocurrency alone. There are plenty of crypto card providers available, such as Advcash, Cryptopay, Spectrocoin, Bitwala, and Trastra. We'll go into more detail about one of these services later in this guide.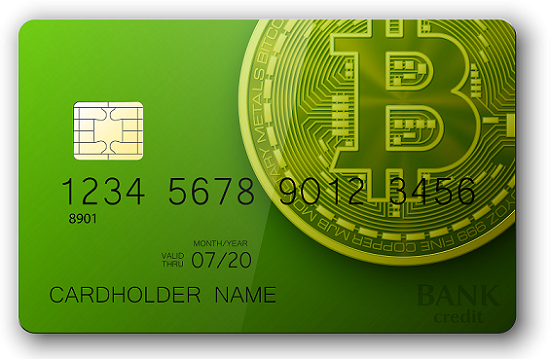 Crypto debit cards are very convenient – you use them in exactly the same manner as a standard debit card. Some companies offer both virtual and physical cards, and you can use the physical type at ATMs. What's more, some crypto debit services allow you to withdraw your crypto into multiple types of fiat currencies without a foreign transaction fee.
One disadvantage of using a crypto card is that you are using a centralized intermediary and are now subject to their limitations, regulations, and fees.
Pros of using crypto debit cards:
You can use them for virtually any transaction
Fees are still lower than some other anonymous payment methods.
Cons of using crypto debit cards:
You lose some freedom due to using an intermediary service.
Prepaid Gift Card
Prepaid gift cards are a great approach to sending anonymous payments over the Internet, and they offer a much higher degree of privacy than cryptocurrency payments? Why? Because you can buy them in-person with cash. You do have to be careful when activating the gift card online, as the website might ask for personal information. You can avoid this by purchasing a gift card in-person that is activated by the cashier.

If you purchase a prepaid gift card online, you can't pay cash. By using a debit card or a credit card to purchase a gift card online, the transaction could eventually be traced back to you. So, we really only recommend buying the cards in-person with cash if you want to be fully anonymous.
One downside is that many retailers refuse to take gift cards. We would recommend using a Visa Gift Card, as it appears to be the most universally accepted one.
Pros of using prepaid gift cards:
They are easy to purchase, simple to use, and incredibly anonymous.
Cons of using prepaid gift cards:
You might end up being stuck with an unusable balance. Perhaps there are only a few cents left on a card, but this adds up when you purchase gift cards on a regular basis.
Prepaid gift cards are not a widely accepted method of payment.
Prepaid Debit Card
Prepaid debit cards are loaded with money before you can make transactions. These are widely accepted, and you can use them in many cases where a merchant would not accept a gift card. However, you must be cautious not to choose a reloadable prepaid debit card, as these typically require personal information during the registration process.
Pros of using prepaid debit cards: Just like with gift cards, these are very easy to purchase and to use.
Cons of using prepaid debit cards: It might be hard to find a card provider that does not require personal information.
Disposable Masked Credit Cards
Disposable masked credit cards have some advantages over prepaid gift and debit cards – they are highly convenient because they let you fulfill transactions with your actual credit account. However, they mask your true credit card number to protect your identity. Many people choose to use masked credit cards in case a company has a security breach. This way, hackers can't get a hold of your true credit card information. If your virtual data has been compromised, simply close the account.
One such service is Privacy.com. You can use it to create virtual cards for each website you spend money on or, if you prefer, you can make a separate card for each purchase. What's more, you can set spending limits so that the merchant can charge you an unauthorized amount.
Pros of using disposable masked credit cards:
This type of anonymous online payment is easy to use and very secure.
Cons of using disposable masked credit cards:
Because the cards are virtual, you can only use them for online purchases. It's also hard to initiate a refund to these cards if you are unsatisfied with a product.
Paysafecard
You can purchase Paysafecard cash vouchers from retailers in many countries. The vouchers come with a 16-digit PIN, which you can then use to make anonymous online payments. While the amount of money you can put on a single voucher is limited, you can combine up to ten Paysafecards for a larger purchase.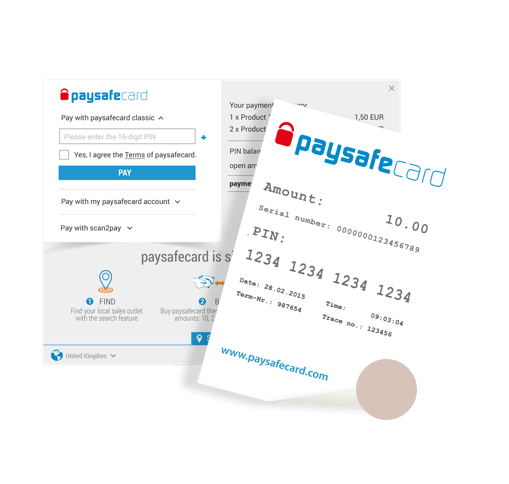 Since you can buy Paysafecards in-person with cash, it offers a totally private way of making transactions. However, it is hard to find retailers that sell Paysafecard vouchers in North America.
Pros of using Paysafecard:
When you buy with cash, the voucher can't be linked to you.
Cons of using Paysafecard:
It can be difficult to find a physical retailer in some countries.
Cash App
With Cash App, you can send and receive money anonymously – however, without identity verification, you will only be able to spend $250 per day. The great thing about this app is that you can create unique usernames to send and receive payments. Your legal name and email address don't need to be connected to your account in order to use its basic services.
Pros of using Cash App:
You can get payments sent to a username, with no need for other identifying information.
Cons of using Cash App:
There are strict limits if your identity isn't verified.
Online Exchanges
As the demand for anonymous online payments has grown, numerous online exchanges have been established. These platforms allow you to complete peer-to-peer crypto purchases and sales. Because you are dealing with regular people, there is always the possibility to get scammed or for user error. However, high-quality exchanges will put funds in escrow so that you never have to worry about losing money. Two online exchanges that we recommend are Paxful and Localbitcoins. Both of these services have many currency pairs available to exchange, and all purchases are protected by escrow.
Pros of using online exchanges:
Your purchases are fully protected through escrow
You have many kinds of currency to work with.
Cons of using exchanges:
Because of the peer-to-peer nature of these platforms, exchanges could take a long time due to user error.
E-Wallets
E-wallets put a buffer of anonymity between customers and merchants. Our top three e-wallet recommendations are Skrill, Neteller, and ecoPayz.
Skrill

You can create and use a Skrill account without verifying your identity – however, the amount of funds you can send and receive will be limited. However, even after verifying your identity, merchants will not be able to see your personal information – this is stored by Skrill and is not passed along to the recipient of your funds. Skrill also has an option for you to create virtual prepaid cards that can be used for solo or ongoing transactions.
This isn't to say that all of your transactions will be private. In Skrill's privacy notice, they disclose that they may share your information with banks, credit reporting agencies, government agencies, courts, and more. If you do not do anything illegal with your account, this should not be a problem.
If you're interested in signing up with Skrill, you can do so with us. We'll offer you the best conditions – such as priority verification, a prepaid card at no cost, and easier access into exclusive VIP levels.
Neteller

As with Skrill, Neteller does not disclose your card details or personal information to merchants, thus protecting you from scammy practices. You can also use basic services with an unverified account, but your limits will be much lower.
Neteller and Skrill are both a part of Paysafe Group, so this eWallet is also subject to the same information sharing – meaning, if you are suspected of using the account for illegal activity, they will share your details with the government or other third-party entities.
Baxity can offer you the best Neteller benefits through our partnership, like immediate Bronze Pro VIP status, VIP Silver status on favorable terms, a free prepaid card, and more.
EcoPayz
EcoPayz payments are anonymous to merchants, and all transactions are encrypted using a 256-bit SSL protocol. The e-wallet uses top-of-the-line fraud solutions and is regulated by the FCA.
The ecoPayz classic account does not require verification. You can use it to transfer 1,000 EUR per day to a merchant, but there is a total lifetime limit of 2,500 EUR. You could get around this by creating multiple accounts.
When you use Baxity to sign up for ecoPayz, you will immediately get a Gold status! Plus, your verification will be prioritized and complete within 2 hours. You can also get up to 1% cashback on purchases!
Pros of using e-Wallets:
When you have an unverified account, there is complete anonymity. You can send and spend money on many types of currencies.
Cons of using e-wallets:
There are lifetime limits associated with unverified accounts. You could create multiple accounts, but this might be an inconvenience.
Our Top Pick: Trastra

Crypto debit card schemes give you the anonymity of cryptocurrency along with the ease-of-use of debit cards. And, out of all the cryptocurrency debit card services, Trastra is our favorite for making private payments. Now, keep in mind that you should not use this service for illegal activities. But if you want to make payments without the merchant having any of your personal information, we highly recommend the service.
So, what exactly is Trasta, and why do we love it?
Trastra is a speedy and reputable cryptocurrency wallet that was created in 2017. Despite the relative youngness of the company, it has already amassed a huge number of loyal, satisfied customers. Trastra's users can conveniently exchange crypto to euro – as well as euro to crypto. The greatest part, however, is that you can spend your crypto directly from a debit card. Trastra automatically takes care of the conversion – all you have to do is swipe the card.
Trastra's Features
There are several things that you can do with Trastra:
Debit Card
After creating a multi-cryptocurrency wallet, you can order one of Trastra's debit cards. This can be used to withdraw funds at ATMs and to spend currency anywhere in the world. You can download the Trastra mobile app to manage your card – some options include receiving push notifications, loading your card, and disabling the card if it gets lost or stolen.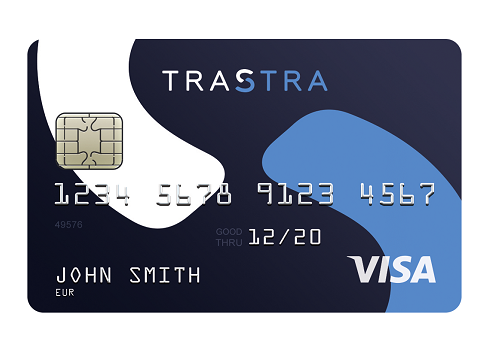 The Trastra debit card comes with a great level of security. You can use it for contactless payments, which is especially handy during the ongoing pandemic. Furthermore, every purchase is verified by Visa Check. If you use the Trastra debit card during online shopping, it has to go through the VISA 3D security procedures.
Mobile Application
Use the app to manage your Trastra account no matter where you are. Through the app, you can create multi-currency wallets, use QR codes to send crypto, pick a mining fee, cash out your crypto while at an ATM, trade crypto for fiat funds, and way more.
Limits
With an unverified account, there will be limitations placed on your fund transfers. If you want to take full advantage of your Trastra account, you would need to verify your identity. This does get rid of anonymity in regards to Trastra, but merchants still will not be able to see your information.
If you choose to go through the verification process, you will be able to spend a maximum of 8,000 EUR per day and withdraw 300 EUR from an ATM daily.
Card Fees
You will not be charged a fee in order to load your Trastra card. There will be no associated euro online or offline transaction fees. If you are making a transaction in a currency other than euro, there shall be an associated fee of 3%. IF you are doing an internal transfer from one card to another, there is a small 0.20 EUR fee alongside it.
When you fulfil an ATM withdrawal, a 2.25 EUR fee will apply. For foreign exchange ATM withdrawals, an FX fee of 3% will be charged, in addition to the base 2.25 EUR. Lastly, there is a small maintenance fee of 1.25 EUR per month.
How to be Anonymous With Trastra
So, why do we recommend Trastra for making anonymous online payments? Well, we really love that you can get paid in crypto and then spend in fiat currency – and that you can do so without verifying your account. You will eventually hit the lifetime limit that is placed for unverified users, but then you would simply need to make a new account. This is ideal for freelancers who get paid irregular amounts at different times throughout the year.
If you like the sounds of Trastra, we recommend using Baxity to sign up for an account. You'll get access to great perks – like a free card, no charge for crypto-to-card transfers, and the ability to get a card without a bank account.
Comparison of Anonymous Online Payment Methods
Now that we've run you through the best ways to make anonymous online payment methods, we've summarized the information. Use the chart below to figure out which method best meets your needs.
| | | | | | | | | | |
| --- | --- | --- | --- | --- | --- | --- | --- | --- | --- |
| | Cryptocurrency | Crypto Debit Card | Prepaid Gift Cards | Prepaid Debit Cards | Disposable Masked Credit Cards | Paysafecard | Cash App | Exchanger Platforms | E-Wallets |
| Anonymity | Yes | With unverified accounts | Yes | Yes | Yes | Yes | With unverified accounts | Yes | With unverified accounts |
| Readily Available | Yes | Yes | Yes | Yes | Yes | No; hard to find in some countries | Yes | Yes | Yes |
| Easily Accepted | No; many retailers don't accept crypto payments | Yes | No | Yes | Yes | Yes | Yes | Yes | Yes |
| Volatility of Value | Yes | Yes | No | No | No | No | No | Yes | No |
| Possibility of Reloading | Yes | Yes | Not without sacrificing anonymity | Not without sacrificing anonymity | Yes | Not with a cash voucher | Yes | Yes | Yes |
FAQs About Anonymous Payment Methods
Can I sign up for a payment method with a fake name?
If you have no plans to verify a payment method account, there isn't a need to use your legal name. However, if you use a fake name and decide later on to try to verify the account, you will almost certainly run into problems.
How can I receive money anonymously?
The best way to get money anonymously is to be paid in cryptocurrency. By using Trastra, you can then spend that crypto with a debit card – quickly and conveniently.
Are private payment services scammy?
You can't really rely upon a service that doesn't use Know Your Customer (KYC) procedures. Such procedures involve identity verification, analysis of financial activities, and risk assessment. While you might find good services that don't use these procedures, it is possible that you could lose a large sum of money. Due to the risk, we really can't recommend such services.
Can't I just pay cash?
Yes, you can actually pay cash for many services, even if they are purchased online. However, this can be a big hassle, which is why we didn't recommend it as one of our top anonymous online payment methods. If you are interested, though, this is what the process looks like; we will use an Amazon purchase as an example.
Let's say you need to buy something from Amazon (an exclusively online retailer), but you don't have a bank account or a credit card. You can actually purchase the item using cash. You'll get a QR code during the checkout process, which you can then bring to Western Union within 24 hours. Show them the code and pay with cash. After that, Amazon will ship your order.
Another option for some retailers is to send an anonymous cash payment via mail courier. To keep it anonymous, you need to omit a return address and any other type of identification. However, this method is insecure in other ways – for instance, the cash could get lost or be mishandled during the mailing process.
Summary
Our top picks for making anonymous online payments are crypto debit cards (like Trastra) and e-wallets (such as Neteller, ecoPayz, and Skrill). While the intermediaries do have your information if you verify your account, merchants will never see your details from a transaction. The only way that a third party could get your details is if there is suspicion of illegal activity. If you refrain from doing such activities, then any of the services will be perfectly acceptable for making private purchases. We hope that you have found our anonymous payment guide to be useful! Which of these services have you used, and which one do you think offers the best element of privacy?