Considering Bitcoin has been around for more than 10 years, the industry has more than caught up. You can find a whole host of options for depositing, exchanging and withdrawing.
In a series of articles, we'll be focusing on different methods to cash out BTC. We'll be looking at pros and cons of each option and offer recommendations for specific services. Read on to be fully equipped for your first Bitcoin cash out.
Different Ways to Convert Bitcoin to Cash
When you're choosing a cashout method, consider fees, how much time you have, the amount of cash you need, and local cryptocurrency regulations. We'll describe several options so that you can make an informed decision.
Crypto Exchanges
Crypto exchanges are places where most crypto activity happens. The overwhelming majority of exchanges support crypto-to-fiat transactions. So, fiat withdrawals won't be vastly different from any other transfers conducted on the exchange. Bear in mind that even major platforms can take up to a week to send money to bank accounts that aren't crypto-friendly.
The catch is that there is no direct way to convert BTC into cash without using other services or platforms. If you're strict about only using your trusted broker exchange for transactions, you may choose this option. Otherwise, there are easier ways to achieve this.
Pros:
Highly secure
Anonymous
Fast processing (for some banks)
Cons:
Multi-step cashout
Additional fees
Risks of conmen
Examples include Coinbase, Kraken, and Bitstamp.

Third-Party Exchange Services
These platforms work similarly to exchanges, with the main difference being that there is no trading activity involved. These works just like most fiat exchanges but for crypto. Make sure to do your research since some services aren't particularly reputable.
To stay competitive, most third-party vendors make constant additions and improvements. For example, it's a common practice now to use escrow services to prevent fraud. Many services are also diligent about providing outstanding customer experience and intuitive interfaces.
Pros:
Many services to choose from
Usually user-friendly
Good customer support
Cons:
Inconvenient for daily life
Takes a long time
Examples include BitPanda, LiteBit, Bitcoinbon, and ChangeAM.

Personal Contracts
Peer-to-peer selling is a relatively new but easy way to handle crypto. It follows the initial concept of blockchain — no middlemen. Instead, you communicate and work with regular people that are equally interested in crypto.
Imagine there is a person that wants to buy BTC for cash. A P2P service connects you with them and facilitates the transaction. You can agree on the cash being delivered right to your door or your nearest UPS location. The downside is that it may take a while. But if your goal is to skip bureaucracy and bank transfers, this is a perfect option. Besides, here you can get some of the best rates on the market.
Pros:
No fees
Most favorable terms
Number of delegates is growing
Cons:
Hard to convert big amounts
Not always quick
Examples include LocalBitcoins, Paxful, LocalCoinSwap, and Localcryptos.
How to Cash Out Bitcoin with Paxful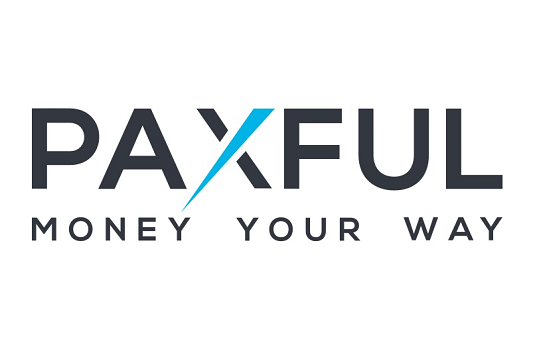 Paxful is a peer-to-peer platform that matches crypto buyers and sellers in a unified marketplace. It gets rid of mediators, such as banks, which allows them to keep low fees and competitive prices for BTC. Currently, there are over 4 million users, and over 12,000 vendors registered on the platform.
Here are the steps you'll need to take to Paxful P2P exchanger:
Set your requirements of how much BTC you want to sell.
Search for offers to see if any of them match your request.
Sort through buyers by name, reputation, verification, and rate per Bitcoin.
Start the trade and upload the funds into escrow.
Finalize the trade and receive real money in your chosen location.
In addition to cash deliveries, Paxful also facilitates bank transfers, crypto-to-crypto exchanges, digital wallets, online goods and services, and gift cards. As you can see, there are quite a lot of options to choose from when you decide to spend your BTC.
One of the best things about Paxful is that all transactions are transparent. You still get to keep your anonymity as no names are revealed. However, you can verify all the payment methods that other people have used. This way, you can be sure that you're not going to be scammed.
Other advantages are:
Over 300 payment methods
Low 0.5% to 5% in fees for sellers
No transaction fees for buyers
Escrow trade
24/7 customer support
Live chat with vendors
The decision of choosing crypto exchangers or rely on personal contacts is up to you. You've seen that all of them have advantages and disadvantages, so it ultimately depends on what is more suitable for you personally. In the second part of an article we'll consider crypto wallets, BTC cards, and ATMs for cashing out cryptocurrency. Stay tuned to learn more about them and make your final choice.