Trastra Review 2021
Trastra is a cryptocurrency payment solution based in London, United Kingdom, and available for residents of 31 EEA countries. This service offers users a Trastra VISA card, convenient for shopping, paying assorted bills, and transferring money to bank accounts worldwide. It also operates on ATMs and available on iOS and Android to convert your fiat/crypto trades without trouble.
Available Cryptocurrencies
Trastra crypto cashouts include Bitcoin (BTC), Ethereum (ETH), Litecoin (LTC), Bitcoin Cash (BCH), and Ripple (XRP).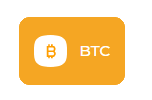 Trastra blends the advantages of the existing payment infrastructure with Bitcoin and Ethereum. The service delivers Multi-Sig Bitcoin and Ethereum wallets to clients, IBAN accounts, and a fully-featured banking app. In the web application, through streamlined SEPA transfer, users have an opportunity to purchase and sell crypto in Trastra and turn it into conventional money to be sent via bank transfer.
Pros and Cons
Trastra card is one of the best cards for those who are looking for a no-fuss solution to easily invest in cryptos as clients can swap and spend a number of different coins instantly.
Let's have a look at the main advantages and disadvantages of opting for the Trastra.
Pros

Cons

+ The Trastra card offers high security and anonymity to its users.

+ It has low fee rates as compared to its competitors.

+ It can be availed online and via iOS and Android operating systems.

– Apart from the 5 cryptocurrencies it supports, Trastra has EUR as its only fiat currency. More currencies in the latter category need to be included.
Trastra at Trustpilot

Trastra has a rate of 4.8 stars on Trustpilot, an extensively famous and strong review platform that puts organizations and their users on the same stage for sharing reviews on an ongoing basis. Trustpilot is trusted by both companies and customers alike, which is visible in their stats of over 109 million reviews of over 460,000 websites. Based on these powerful figures, we too trust Trustpilot. Trastra has also been reviewed by its customers and holds an 'excellent' rating of 4.8 stars.
Why Choose Trastra?
The key advantage of using Trastra IBAN is the rapid delivery of electronic transfers with minimal delays and added costs, minimizing the likelihood of transcription errors occurring. Around 54 European Union countries currently use IBAN.
Another reason is the availability of free Trastra crypto wallets.
You can use the Trastra wallet to store, buy and sell any of the 5 available cryptocurrencies and Trastra VISA card – to pay for goods, withdraw money at ATMs, make deposits/withdrawals in merchants (forex brokers, betting, poker, casinos, shops etc.) and spend money anywhere VISA cards available.
Trastra crypto wallets have a strong and resilient 5-layered security with a multi-sig system by BitGo; a 2-Factor Authentication (2FA); an SSL encryption; and device authorization.
Trastra offers a desktop interface and a smartphone app for online wallets, so you can use your crypto funds on the go. Online and smartphone crypto wallets have a better and more accessible choice for bringing physical wallets around.
In the most basic way, all the technologies from the field of cryptocurrency are applied. They are integrated with conventional money from the real world, controlled in one handy app. Pay, give, swap, receive, or withdraw currency. For both the Crypto and Fiat realms, anything is open.
How to top up Trastra account?
Topping-up your Trastra account is quite easy and requires some simple steps:
Create an account on the platform and get it verified.
Click the Deposit funds button on the main menu.
Choose one of the Trastra crypto wallets you want to deposit funds to.
Enter the address of your external crypto wallet or just scan a QR code.
Confirm the transfer. Crypto will be sent to your wallet.
Another way you can top up your Trastra account is to receive transfers in EUR from the other Trastra users. Only your Trastra user ID is needed to complete the transaction. The transaction looks like this: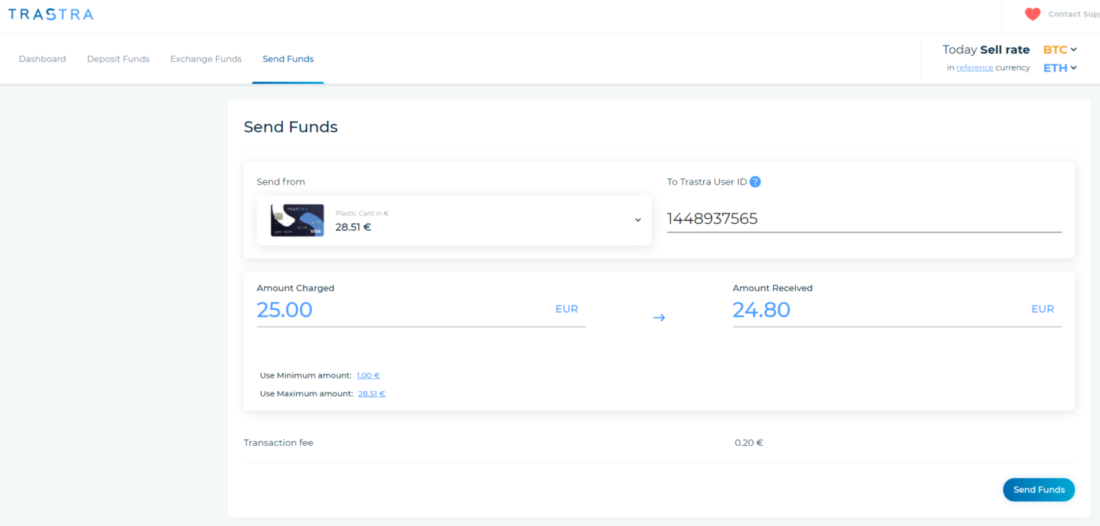 How to Buy Cryptocurrency in Trastra?
You can buy crypto via Trastra by following an easy and secure 9-step process:
Login into your account.
On the upper right-hand side of your account page, an option titled 'Buy Cryptocurrency' is visible. You can click it. Another way is to click the 'Buy Crypto button' under the Deposit Funds below.
Select your desired currency. Next, input the EUR in its allotted place, and you'll see the amount in crypto on the right. Once this is set, press the 'Buy' button.
Click 'Confirm Transaction' button. The platform will send you to a Partner page for further processing.
On the Partner page, fill in the options and select 'Continue'.
Then you need to enter your full name, phone number and date of birth to move to the next step.
Once again, fill in the card fields required to move on to the next, move and click Continue.
A 3D Secure confirmation is completed next. The bank approves the transaction on its end, and the processing begins.
Your transaction is now being processed and will take 15-60 minutes to be completed.
How to Sell Crypto in Trastra?
Selling crypto in Trastra can be done in several ways. We show you a step-by-step guide to carry out your transactions:
Create an account and get it verified.
You'll receive your free Trastra Multiple Crypto Wallet once account verification is complete.
Set up your account with the 5 available cryptocurrencies: BTC, ETH, XRP, LTC, and BCH.
Ways of selling crypto on Trastra:
The first crypto selling method Trastra offers is via its Trastra payment card. 'Activate' your card from the 'Cards' section in your Trastra account. Once activated, the method to sell crypto is similar to the previously discussed way. After logging in to your Trastra account select Exchange funds > 'Exchange from' > 'Exchange to' (Trastra card) > Select amount (min 27 Euro) > select 'Top up'. Your funds will be transferred.
The second method is through the Trastra Mobile App for iOS and Android operating systems. The process is quite similar to the instruction given above. Just follow the same steps to complete the transaction of selling crypto through your mobile app.
How to Convert Cryptocurrency to Fiat?
The Trastra platform's key emphasis and profit being that it helps you to turn cryptocurrencies into fiat funds quickly, known as Trastra crypto cashout. Follow these steps to carry out this process:
Login.
Click on the 'Exchange funds' button.
Select your Trastra crypto wallet in the 'Exchange from' section.
Select your card from the 'Exchange to' section.
Select the exchange amount.
Click 'Exchange.'
Go through the entered data once again and click 'Confirm exchange'.
Click 'Refresh.' This step might take a few minutes.
The transaction will be completed.
In addition, with the Trastra payment card, the procedure is conveniently available and very simple.
Pay attention that Trastra limits the withdrawal options: you can spend €8,000.00 per day (including a €300.00 limit for ATM withdrawal). The card offers a minimal exchange amount of €27.
More Profits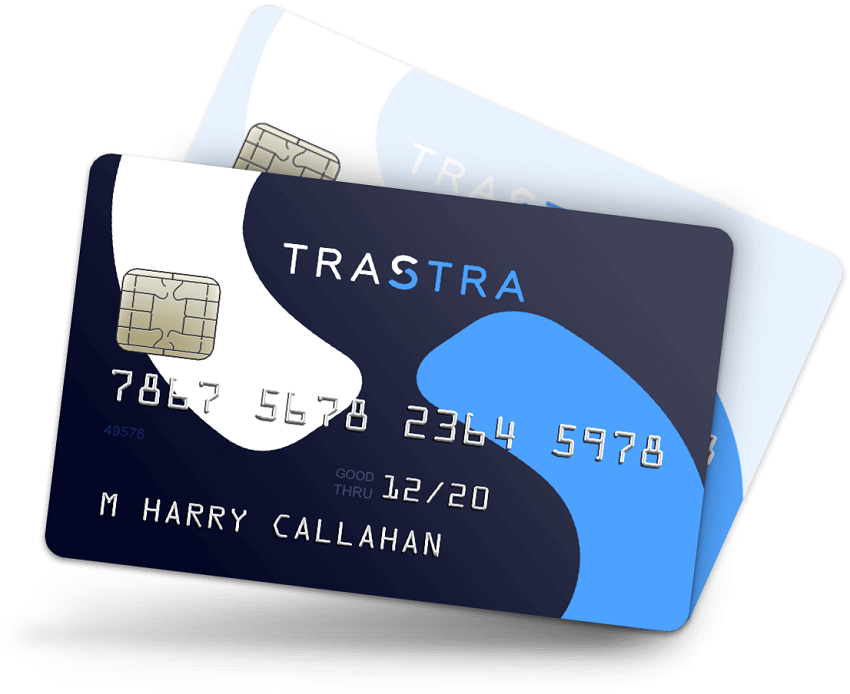 You can get the most out of Trastra with Baxity. When registering with our link, you get a quick and easy verification. Moreover, Baxity users can get a special bonus. Thus, the cost of the Trastra Payment Card will be returned to your account. This means that you get your Trastra card for free. Baxity will compensate 9 EUR for ordering Trastra crypto card. Follow these steps to get compensation for the card:
Create a Trastra account via our special link
Top up your crypto wallet on the amount of 9 EUR
Order Trastra VISA card directly in your account
Activate your card
Convert crypto into fiat money (on your Trastra card) in the amount of 1000 EUR and more.