Currently, the UK has the 5th largest economy in the world and is also a top exporter of worldwide financial services; both of these factors make the nation an international financial hotspot. There are several reasons that led to this perfect storm – for instance, its lenient tax legislation, its advantageous time zone, and its generous regulatory system. What's more, the UK hosts some of the world's greatest forex brokers.
In this review, we'll show you why it is important to have a great forex broker, tell you factors to look out for, and give you our list of the best UK forex brokerage companies.
How to Pick Out the Best Forex Broker
What should you keep in mind when picking out a forex broker? Well, there are a few key factors to consider.
Safety
First and foremost, you should verify your broker's credentials and check their reputation. Perhaps speak to some of their other clients. You need to be sure that the broker isn't going to go out of business soon – or, even worse, that they will take your money and run.
If you want the best guarantee that a forex broker is reputable, look to see if they are regulated by the FCA. When a broker falls under this regulation, they are required to uphold high regulatory standards and operate in a transparent manner. To check this quickly, head to your broker's website; if they are regulated by the FCA, their registration number will be clearly listed on the site.
Trading Costs
No broker will work for free – so be sure to carefully consider the associated costs before entering an agreement. Some forex brokers work on commission. However, the majority of brokers actually pull in their earnings through spreads. What this means is that they earn part of the difference between a currency pair's sell and buy price. This could potentially take up a hefty amount of your profit margin.
Another cost factor to consider is what minimum deposit the broker requires, and if they charge any additional fees. Such fees may include withdrawal charges, rollover costs, interest rates, and more. To fully comprehend all of the trading costs, read the broker's service small print thoroughly.
This isn't to say that you should try to get the cheapest broker possible. Just be sure that the costs match your goals.
Trading Platforms
The trading platform that your forex broker offers is a crucial factor to consider since you will use these platforms for all trading activities. The trading platform needs to be easily navigable, user-intuitive, and ideal for your experience level. Plus, take a look at any extra features that might set your broker's platforms apart from other platforms.
Customer Service
Because you will hopefully have a long-term relationship with your forex broker, you need to make sure that they are easy to contact, that they take care of problems quickly, and that they offer patient guidance.
Compatibility
A forex trader could be the best of the best, but it wouldn't do you any good if their trading style is incompatible with yours. Make sure to carefully assess the broker's trading type and take a good look at your own needs and goals.
For instance, let's say that you like to open and close multiple trades per day in order to gain small profits. You would be considered a "scalper", and you should look for a forex broker that doesn't enforce a minimum time period between opening and closing trades.
On the other hand, if you want to hold your securities over an extended period of time in order to earn a profit from changes in the interest rate (or carry trading), you should look at the forex broker's swap rates and rollover fees.
Available Leverage
The more leverage a forex broker offers, the better. This allows users to trade bigger positions without having a huge amount of capital. The leverage won't eat into your profits – it simply lessens the amount of trading capital necessary, thus freeing your funds for use with other trades. Professional traders will, without a doubt, look for brokers that offer high leverage rather than non-leveraged brokers.
Account Types Available
One size doesn't fit all when it comes to broker accounts. You'll want to use a service that has multiple account options available so that you can choose one that best meets your needs.
Range of Currency Pairs
We've chosen forex brokers that have a wide range of currency pairs available to trade. It isn't necessary for you to constantly make trades with all pairs, but it is good to have the option, so you can take advantage of the exchange rate when the opportunity arises.
The main thing that we want you to take-away is that it takes much research in order to find your ideal forex broker. However, we can give you a head start on the process by giving you a list of our top UK-based brokers.
The Best UK-Based Forex Brokers – Our List
Take a look at the table to see what the best UK forex brokers are, as well as relevant info about each broker. We'll review each broker thoroughly afterward.
Broker
User Rating
Regulations
Min Deposit
Max Leverage
Trading Platforms
Commission on Trades
Fixed Spreads
4.8/5.0
CNMV, CySEC, FCA, IFS
$0
1:500
MT4, xStation 5
From .08%
Yes
4/5.0
ASIC, FCA
$0
1:500
MT4, Next Gen, Stockbroking Standard, Stockbroking ProCMC Web Platform
From .1%
Yes
4.2/5.0
CySEC, FCA, FSC
$100
1:200
MT4, MT5
4 units of base currency for ECN MT4 account; fixed commission of $4 for ECN MT5 Account
No
4.8/5.0
ASIC, CySEC
$100
1:500
IRESS, MT4, MT5, webtrader
From .08% (or 2 cents per share for NYSE and NASDAQ)
No
4.5/5.0
FCA, SCB
$100
1:400
ActivTrader, MT4, MT5
From .01% (Europe) or $0.02/share (New York)
No
4.2/5.0
FCA, FSP
$50
1:30
MT4, Trading Station
No commission on trades for standard accounts
No
4.1/5.0
ASIC, CySEC, FCA, ISA, MAS
$100
1:30
Plus500
No dealing commissions are charged
Yes
4.5/5.0
FCA, CySEC, SCB
$100
1:500
MT4, MT5,FxPro Trading Platform, cTrader
Commission is only charged on Spot Metals & FX Pairs when using the FxPro cTrader platform. $45/million traded
Yes
4/5
FCA, ASIC
$200
1:500
MT4, MT5, cTrader,

No commission for standard accounts.

For Razor account, commission is 7 units of the base currency.

No
3.3/5
NFA, CFTC
$100
1:50
MT4, MT5
$5 commission per 100k traded
No
So now that you know our top list of the best UK forex brokers let's take a closer look at what sets them apart from the competition.
FxPro
FXPro has won awards for their broker services, and they offer their customers the ability to trade on over 250 CFC financial instruments. Their orders are typically executed in under 11 milliseconds, with transparent stats given online.
Key Points
Deposit Methods: Paypal, NETELLER, Skrill, Union Pay, Credit/Debit, Wire Transfer
Tradables: Forex, Shares, Metals, Futures, Indices, Energies
Mobile Trading: Android, iOS
Pros:
Many educational and research tools are available, including calendars, calculators, news, webinars, and more
Excellent customer support service
Available commission-free trading
Speedy Execution
Cons:
No guaranteed stop-loss orders
Pepperstone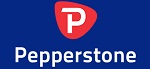 Pepperstone is an Australian broker, and its services are also available in the UK. It's known for having a competitive commission and spread structure and for its user-friendly interface.
Key Points
Deposit Methods: Debit/Credit, NETELLER, Skrill, Paypal, bank transfer
Tradables: Forex, Commodities, Index CFDs, Crypto
Mobile Trading: MT4, MT5, cTrader
Pros:
Excellent educational content for beginners on YouTube channel
Competitive commissions and spreads
Free tools available for customers
Many languages available in customer support
Cons:
Somewhat limited product portfolio
Forex.com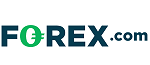 Forex.com has been around for decades and has established itself as a major contender in the forex broker industry. It is well-regulated and implements top-notch security features. It's known for having a huge range of currency pairs available.
Key Points
Deposit Methods: Debit card, bank transfer, wire transfer, Personal or Business Check
Tradables: Futures, Futures Options, Gold, Silver, Forex
Mobile Trading: Android, iOS
Pros:
Over 80 currency pairs are available
You can choose whether you want a commission-free account or not
Many research tools available
Cons:
Some users consider their desktop platform to be unintuitive
No third party payment processors are accepted
XTB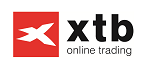 This top-notch CFD platform has won awards for its services. XTB's available markets are forex (48 currency pairs), indices, commodities, ETF, stock CFDs, and crypto. Clients can pick between xStation5 or MT4 platform. On accounts that allow leverage, XTB gives customers 200:1 leverage.
You can create a free demo account on XTB and access its Trading Academy courses. The courses are ideal for beginner and intermediate level traders.
Key Features
Deposit Methods: NETELLER, major credit cards, Skrill, Paypal, and wire transfers. We recommend using Skrill for low fees and high privacy. To read more about the service, check out our review. When you sign up for a Skrill account with us, you'll get exclusive benefits like speedy verification, a complimentary prepaid card, and easier access to VIP tiers.
Tradables: Commodities, Indices, Bonds, Stocks, Currency, Futures, Crypto
Mobile Trading: Available on Android and iOS
Pros:
Regulated by multiple authorities
You can trade on over 3000 instruments
XStation 5 trading platform is full of excellent features
There is an option for zero-commission trading
A plethora of educational resources available
Cons:
There are eWallet deposit fees (unless you are using Skrill or NETELLER & the currency of the account and the transfer are equal)
You can only withdraw funds via bank wires.
CMC Markets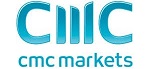 CMC Markets has been in the broker business for over 30 years. This publicly-traded company is regulated by the FCA and is also on the London Stock Exchange. You can get 2 different types of accounts at CMC Markets – Corporate and CFD.
Key Features
Deposit Methods: Wire transfers, Credit cards, PayPal
Tradables: Forex, Commodities, Indices, Treasuries, Shares, Crypto
Mobile Trading: Available on Android and iOS
Pros:
Over 9,000 tradable instruments spread across numerous asset classes
Regulated by the UK's FCA
Traded on the London Stock Exchange
In-house analysts provide news and current market analyses
Cons:
If you are a beginner using the advanced Next Generation trading platform, there is a large learning curve.
FXTM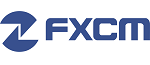 Established in 2011, FXTM might not offer as many assets as some competing brokers; however, they do a great job of providing analytical tools and reports and stellar customer service, and they are considered to be quite safe.
Key Features:
Deposit Methods  Credit Cards, Skrill, NETELLER, Crypto, bank transfer, local payment methods. When you deposit to FXTM, we'd recommend using NETELLER. To read about the many benefits of this service, check out our full review. When you sign up for a NETELLER account through us, you can get perks like instant access to the VIP Bronze PRO status, a lower threshold to get the VIP Silver status, priority verification, and more.
Tradables: Commodities, Indices, Stocks, Currency, Crypto
Mobile Trading: Available on Android and iOS
Pros:
Excellent customer service reputation
An array of educational resources
Quick account opening process
Loyalty and referral program for customers
Cons:
Fees for withdrawals and account inactivity
Stock CFD fees are higher than other services
FP Markets
This brokerage company is regulated by ASIC, which enables them to offer the best liquidity and segregate client funds. There are over 10,000 instruments available to trade on. There are two types of Forex accounts, the commission-free Standard account, and the commission-based Raw account. There are 3 different IRESS accounts: Standard, Platinum, and Premier. A standard account takes 0.1% commission per lot (with a min of 10 AUD), Platinum takes 0.9% (9 AUD min), and Premier takes 0.8% (no min).
Key Features
Deposit Methods: bank transfer, Skrill, Credit/Debit Card, NETELLER, and various other e-wallets
Tradables: Crypto, Currency, Indices, Commodities, Stocks,  Futures
Mobile Trading: Available on Android and iOS
Pros:
Regulated by ASIC
Both ECN price structure and DMA trading are offered
Access to over 10,000 tradable instruments
Opportunity to use many platforms and market tools
Great customer service
Numerous educational references
Cons:
For beginners, the sheer number of markets available may be overwhelming
ActivTrades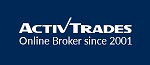 While ActivTrades is a relative newcomer to the brokerage market, having been founded in 2001, it has made a name for itself. In fact, in 2017, it was named as the UK's fastest-growing company by the Sunday Times Fast Track 100.
ActivTrades offers its clients many features, such as protection from negative balances, insurance, segregated accounts, and one-on-one training on how to use the platform.
Key Features
Deposit Methods: Skrill, NETELLER, PayPal, Credit/Debit Card, wire transfers
Tradables: Indices,  Forex, Commodities, Shares & ETFS
Mobile Trading: Available on Android and iOS
Pros:
Regulated by the UK's FCA
Over 500 available tradable assets
1-on-1 platform training
Client funds are kept separate from extra insurance protections
Access to free trading tools, like Smart Order and Smart Forecast
Cashback program, potentially offering a bonus on each trade you make
Cons:
Market analysis tools and educational resources are limited.
FXCM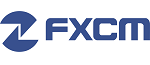 This brokerage company has offices in the UK, Australia, Germany, Greece, France, Hong Kong, Canada, Italy, and South Africa, and it was founded back in 1999. Even though FXCM suffered extensive losses in 2015, it has since recovered and has rebranded itself as providing services catered to beginners and experienced traders alike.
Key Points
Deposit Methods: Credit/Debit card, wire transfer,Skrill, NETELLER,  Klarna, Rapid Transfer
Tradables: Indices, Crypto, Stocks, Currencies, Commodities
Mobile Trading: Android, iOS
Pros:
Low minimum deposit
Excellent educational section
Many free tools for trading are available
Cons:
Limited portfolio of products
No singular stocks
Plus500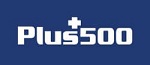 This leading CFD platform offers commission-free services and fast trades. Traders can begin with a free demo account in order to test out the platform.
Key Points
Deposit Methods: Skrill, Paypal, Credit/Debit card,  bank transfer
Tradables: Crypto, Options, Forex, Shares, Commodities, Indices,  ETFs
Mobile Trading: Android, iOS
Pros:
No commission is charged
Spread costs are low
Advanced trades are available
Trades are made quickly
Licensed by several regulatory bodies
Cons:
No direct forex trades; only CFDs are available
High rates are levied on margin/leverage accounts
They provide less research data than competing brokerage companies
Summary
Regardless of how experienced of a trader you may be, a large part of your success comes down to the broker that you use. You need to choose a broker that is not only reputable but also willing to cooperate and provide you with services that meet your needs. You should also pick a broker that provides you with platforms, analysis materials, and educational references that will set you up for success.
Furthermore, you need to have an ideal method to deposit and withdraw funds. Using an e-wallet will allow you to make speedy transactions with minimal fees – all while keeping your personal information totally private. When it comes to e-wallets, we recommend NETELLER and Skrill. Both companies are reputable and offer many financial services. If you sign up for either of those e-wallets through us, we can get you the most advantageous user conditions – for instance, easier access to VIP levels, priority verification, and more.
At the end of the day, you are the only one who can decide which broker is best for you. We hope that our list of the top UK brokers will help you make that decision!