Many people believe the future of finances lies in crypto-currencies. To be successful in the crypto market, choosing the best cryptocurrency broker to invest or trade in cryptocurrencies is one of the most vital steps. The price movement of cryptocurrencies has attracted traders and investors to ride the profit waves. Some people like to own the crypto while others turn to the futures market. Futures allow traders to use leverage to maximize their profits but also to maximize losses due to the volatile nature of cryptocurrencies, especially Bitcoin.

The Best Crypto Brokers Accepting Cryptocurrency Deposits
Determining the best crypto broker largely depends on your needs as a trader or investor. Many brokers allow crypto trading and few accept crypto deposits. The following crypto brokers are carefully selected keeping in mind the needs of diverse investment and trading styles of cryptocurrency. We made a comparison of features like minimum deposit required, funding method, types of crypto availability, trading platforms, and fees charged by the brokers to make your choice easier.
Things to Consider When Choosing The Best Cryptocurrency Broker
Crypto selection: The number of cryptocurrencies varies widely among brokers. More options mean, more variety of investment.
Authenticity and Security: It is important to know whether the brokers are regulated by the concerned financial authority and the security of the brokers from data leakage or hack attacks.
Fees: Most of the top cryptocurrency brokers have complex fees system. Some charges withdrawal, deposit, and spread fees, and some only charge spread fees.
Trade and buy options: To fund your crypto account, you need to connect it with your bank account to transfer funds. Some platform allows crypto to crypto trade. Look for brokers who accept the payment mode which you are comfortable in.
Wallets: Not every platform comes with a wallet option. Being able to manage your trading and wallet on one platform is more convenient.
Rewards or Interest: Crypto platforms provide recommendation rewards and some give away interest on holding certain cryptocurrencies on their platform.
Mobile apps: Not every crypto platform is available on mobile apps right now. A straightforward, user-friendly, and robust app can help manage your crypto accounts more conveniently.
Customer Service: Always look for a platform with good customer service. It is a huge perk to have a platform with excellent customer service.
Do You Need A Broker For Crypto Trading
Suitable for Beginners
Cryptocurrency brokers provide the most appropriate environment for users just getting started with cryptocurrencies. Exchanging fiat currencies for cryptocurrencies, and vice versa, take place between the buyer or seller and the broker platform.
Buying, selling, and trading cryptocurrencies on a broker platform give some advantages for customers: customers can trade or buy and sell cryptocurrencies at the prices established by the broker. Crypto brokers are also suitable if you are looking to start with a small investment.
Vast range of services
In the range of facilitating trades, cryptocurrency brokers may also provide the service of holding cryptocurrencies for their customers. Many brokers also support users who prefer not to hold their cryptocurrencies using a third-party wallet to buy and sell cryptocurrencies inside their secured wallet, thus promoting users' trust.
Pros And Cons Of Using Crypto Brokers
Pros

Cons

+ Ease of use to set up an account and start trading

+ Advanced analytical and technical instruments

+ Licensed and regulated by governing bodies

+ High-speed trading and confirmation

+ Wide variety of cryptocurrency availability

+ Better security of assets and personal information

+ Higher market depth

+ Brokers that accept crypto deposits have low trading costs to attract new clients

+ International transactions become easier and quicker through those brokers which accept crypto deposits

– It is risky to use leverage for new traders

– Trust issues regarding cryptocurrencies valuation

– Although the brokers have good security, they are still vulnerable to cyber-attacks

– Brokers may have different exchange rates for cryptocurrencies
Crypto Broker Vs Exchange
A crypto broker is a mediator between the trader and the market, whereas a crypto exchange is a place where buyers meet the seller.
Brokers allow you to sell and take profit when the price fluctuates. Something that is not available at the exchange. We can only benefit in exchange when the price goes up.
Trade execution timings are much faster at brokers than at exchanges.
Withdrawal limitations at the crypto exchange are much stricter than at the crypto brokers.
The broker's platform is suitable for beginners as you can start trading from a small amount and learn your way up by the tech and tools provided by the brokers. Exchange is suitable most for experts and the people who do high volume trades.
The registration process at the crypto exchange may take a lot more time than the brokers but the data and assets security provided by the exchange is comparatively better than that of the brokers.
Cryptocurrency brokers provide the opportunity of leverage trading that allows customers with a small investment to trade bigger positions.
On exchange, there is no spread and swap, which is a huge income for the brokers.
People usually get scammed by unauthorized brokers which is not possible at the exchange. Crypto exchange ensures transparency and compliance, also bound to provide users with state-of-the-art safety.
How To Convert Crypto And Cash Out Without Using A Bank Account
Cryptocurrency cards came into existence due to the rapid rise of the popularity of cryptocurrencies. Bitcoin debit cards are one of them, also known as Crypto Mastercards or Crypto Visa Cards. Financial organizations like TRASTRA are getting engaged in the distribution of such services.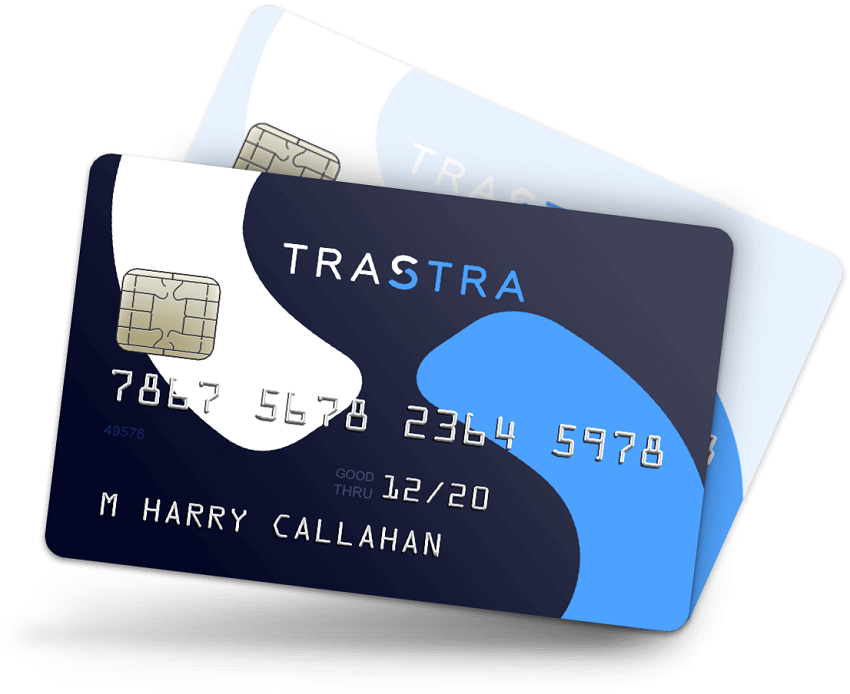 TRASTRA allows you to make a Bitcoin Debit Card that is linked to your crypto wallet and spend your cryptocurrency easily as if you do it with your regular bank account. Moreover, you can receive a salary in crypto debit cards without any banks in between. TRASTRA cards allow you to instantly convert your crypto to fiat currencies such as Euro and withdraw it through the ATM.
Trastra Debit Card For Crypto Exchange-related Transactions
Trastra debit card and wallet support 7 cryptocurrencies i.e. BTC, ETH, BCH, LTC, XRP, USDC, and USDT. You can transfer the previously mentioned cryptocurrencies or convert them into fiat currencies without any transaction fee.
Conclusion On Best Cryptocurrency Broker
Every crypto broker has distinguished features that can be put up as the best cryptocurrency brokers according to your needs. Investors need to narrow down their expectations, needs and choose a crypto broker accordingly that suits them.
If you are looking for help and mirror some bigger investor techniques then etoro is the best platform for it. Pionex allows you to do automated trading and interactive brokers charge you with the lowest trading cost. BlockFi gives its customers a good interest on holding cryptocurrencies in their wallets.
In conclusion, the best cryptocurrency broker depends on your needs and if they support the currency you are interested in.
FAQ
What Is The Best Crypto Broker In
February 2023

Accepting Crypto Deposits?

Few brokers accept cryptocurrencies as a deposit. We have shortlisted some of the best cryptocurrency brokers platforms for crypto trading
What Does A Crypto Broker Do?
Cryptocurrency brokers offer abstract contracts on cryptocurrency prices. You get the right to buy or sell the contracts as prices fluctuate, not the cryptocurrency.
Do You Need A Broker To Trade Cryptocurrencies?
If you are a newbie in the crypto-world and want to start trading, or you are looking for hustle-free investments opportunities then it is better to use a broker according to your needs. If you are just looking to buy and sell your crypto or you already have sound knowledge about crypto trading then you can directly go to an authorized crypto exchange.