CoinsPaid Review
Cryptocurrency and digital money like Bitcoin are poised to go mainstream. However, traditional money and crypto remain inextricably connected. Fortunately, there are services like CoinsPaid that help regular users and merchants manage both types of assets in a secure and convenient way.
In this review, we'll describe every function of this processing gateway in detail.
How Does CoinsPaid Work?
CoinsPaid is a financial ecosystem with crypto support. It offers the functionality of a cryptocurrency wallet, payment processing, OTC platform, and a hot wallet system. The service operates all over the world, benefiting its users with competitive transaction costs and offering access to new markets.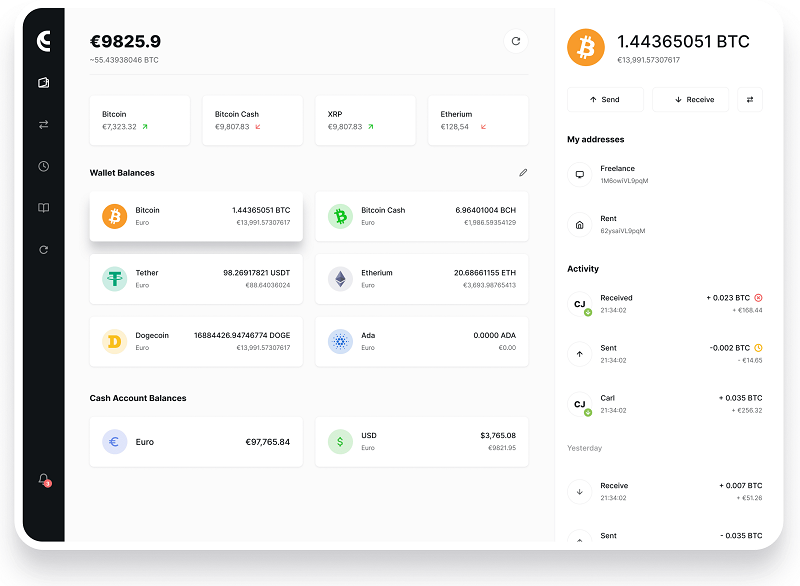 There is also an all-in-one service solution called CoinsPaid White Label. But since it's currently under development, we'll have more details in the future.
Payment Solution for B2B
More customers are interested to know how to pay with Bitcoin, which is why companies like CoinsPaid extend their services to online merchants.
Technically, CoinsPaid is a personal wallet only focusing on B2C clients. However, it operates under Dream Finance OU, which also has another brand – CryptoProcessing.com. This service targets B2B customers, currently providing crypto payment for business purposes to more than 200 merchants.
Forex and Binary Options
CoinsPad is suitable for any merchant who accepts Bitcoin or plans to, including trading services and the Forex industry. Some of the features are developed specifically for Forex businesses.
The main benefit is that crypto payments give Forex traders anonymity. They don't need to reveal their credit card data to the broker and get to keep their identity concealed. So, you can buy Bitcoin with a credit card for different purposes, trading included.
Exchange Bitcoin to Fiat (Along with Other Crypto)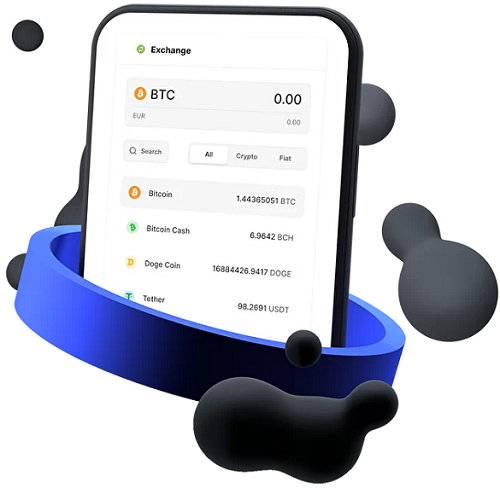 CoinsPaid facilitates crypto transactions both ways: you can buy Bitcoin instantly with fiat and vice versa. Plus, you can exchange one digital currency for another. Whatever users need – buy, sell, get, send – they can do it within one service.
Some of the best characteristics of the exchange service are:
Built-in instant exchange;
Operates under a license;
Quick API integration;
Around-the-clock support;
Limited pricing gap, where exchange rate fluctuations are not a problem.
Hot Wallet
One of the most popular kinds of cryptocurrency wallets is a hot wallet with a constant connection to the internet. CoinsPaid ensures robust security of its hot wallet, and this claim is verified through audits by Kaspersky Lab and 10Guards.
Here are some of the features:
Customers' funds are kept in cold storage for safety reasons. Transactions are made through the service's hot wallet.
Before any settlement is finalized, it needs to go through at least two approvals.
Users get to see reports for any activity.
There are customizable limits to prevent fraudulent activity.
You can specify addresses that will be whitelisted for transactions.
CoinsPaid Explorer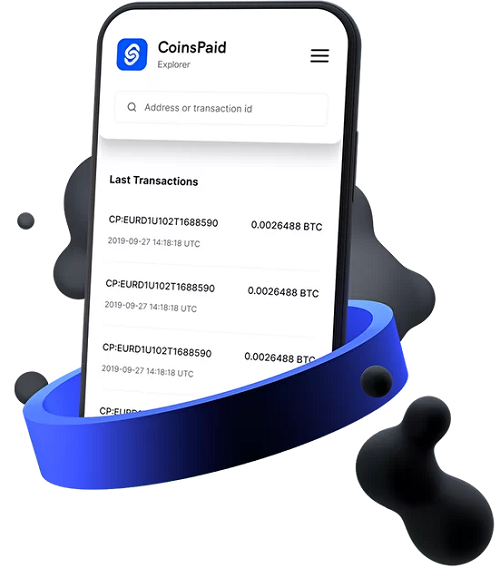 CoinsPaid Explorer is a transparent, trusted crypto transaction search engine. At the time of writing, the engine shows 17,527 confirmed transactions that anyone can see. But there is no personal data revealed since it only displays:
TXID (transaction ID)
Time and date of creation
Amount and currency
Status
If you're looking for a specific transaction that was processed through CoinsPaid, you can type in the address or transaction ID. This function ensures complete transparency of all processes, which is why many users switch to cryptocurrencies in the first place.
Multi-Currency Crypto Wallet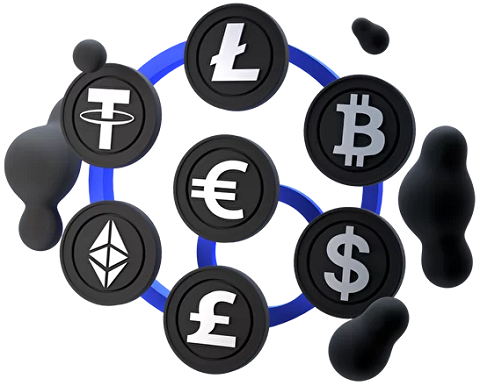 The multi-currency crypto wallet supports more than 30 crypto and more than 20 fiat currencies. As for B2B clients, they can also access more than 30 cryptocurrencies and 6 fiat currencies:
The ability to exchange Bitcoin along with many other crypto assets into fiat effectively links the traditional and decentralized financial worlds. In turn, it enables the competitiveness of the service, builds trust between parties, and increases transaction speeds.
Bank Cards Support
CoinsPaid will soon launch functionality to buy BTC with a debit card. It will eliminate the extra steps and allow you to set up an account and connect the card to your crypto wallet. After that, users will be able to buy crypto at one of the best rates on the market.
But the area where CoinsPaid is lacking is crypto cards. While there is functionality to make crypto transactions, there is a service that goes a step further – a physical crypto card from Trastra. If you're on the hunt for this function, we suggest looking into a Trastra Visa card. It allows you to use cryptocurrencies in daily life – It's just like a regular Visa card but with crypto funds.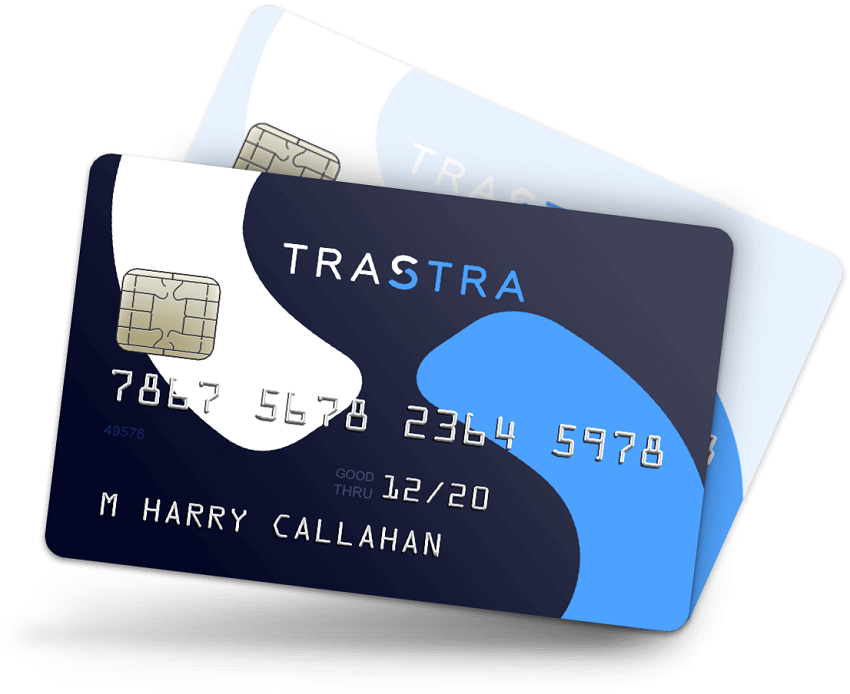 Fees
Payments for goods and services in cryptocurrency are processed with a 0% fee. Additionally, the platform doesn't charge any fees for cryptocurrency transfers between wallet user accounts.
However, you should bear in mind that some transaction fees still apply. Before some transactions are executed, the fees will be automatically calculated and displayed. It ultimately depends on the merchant as they reserve the right to do so at its sole discretion.
As for integration and set-up, there are no commissions charged. Instead, the service takes a small percentage of the processed transactions.
Deposits and Withdrawals
Before a user can make a Bitcoin payment to an online merchant, they'll need to make a deposit to CoinsPaid and exchange the needed amount to BTC (or another supported currency).
Deposits with CoinsPaid are similar to bank transfers. The user needs to know the recipient's bank account number or crypto wallet. As long as they know this information, the funds can be directly sent at any time.
The withdrawal process is also similar to traditional payment methods. Users need to fill the form, specifying the address and the needed amount. Next, the web-service creates the transaction, sends a request to the payment provider, and decreases the user's balance on the website once it's confirmed.
If you consider adding CoinsPaid cryptocurrency payment to your website, reach out to Baxity consultants! We're happy to answer all your questions and help with successful integration.