The previous decade has seen a rise in cryptocurrencies from comparatively anonymous fringe currencies to eye-catching digital assets capable of trembling the financial industry. There is a growing concern from environmentalists about the impact of crypto on the environment. However, there are some green cryptocurrencies; we have listed them down in terms of their environmental and financial impacts. Before reading this article, let us remind you that we have launched Baxity Store where you can instantly buy Crypto Vouchers for fiat money and redeem it on crypto.
Does Eco-Friendly Cryptocurrency Exist?
The world is marching towards a green alternative, and so should the cryptocurrencies industry. The cryptocurrency industry is already filled with eco-friendly options, which is a good news. More and more cryptocurrencies are now using energy-efficient resources such as solar energy.
As other industries are opting for green resources, cryptocurrencies have not received much attention. It would be wrong to say that no progress has been made, the crypto industry stakeholders have made great progress in making the cryptocurrency industry more eco-friendly. This is an important step because cryptocurrencies are badly affecting the environment due to emission of greenhouse gasses in the atmosphere.
What's the Environmental Impact of Cryptocurrency
Cryptocurrency requires intense energy to mine. A large amount of energy is consumed due to rigorous mining; it can impact the environment dreadfully. Powering the hardware machines requires a large amount of energy consumption which is quite expensive. For example, 96 million tons of carbon dioxide is released in the atmosphere by the bitcoin mining process which is equal to carbon emission of smaller countries like Morocco.
Why does Mining Require Energy
Cryptocurrency mining is a complex and energy conusimg procedure where powerful computers are required to solve complex mathematical equations in order to produce billion of hashes per second. This procedure consumes a huge amount of electricity.
The Most Green Cryptocurrency To Know About
Which Crypto Is The Most Energy Efficient: Comparison Table
| | |
| --- | --- |
| Cryptocurrency | Energy Consumption |
| IOTA | 0.00011 KWH per transaction |
| EOSIO | 1.8 KWH Per block |
| TRON | 0.0009919444 KWH per transaction |
| STELLAR | 0.00022 KWH per transaction |
| BITGREEN | 25,754,400 KWH |
| FANTOM | 0.00000301 kWh per transaction |
| CARDANO | 0.5479 KWH per transaction |
| SOLARCOIN | 1 MWH per solar coin |
| DOGECOIN | 0.12 KWH per transaction |
| RIPPLE | 0.0079 KWH per transaction |
| NANO | 0.000111 KWH per transaction |
What Comes Next
As there are more and more cryptocurrencies being introduced into the market, the increase in energy consumption for their mining and transaction is alarming to the overall environment. Drastic step needs to be taken to make cryptocurrency sustainable for the environment.
Making Crypto More Environmentally Sustainable
Lately, Bitcoin is being labeled as a dirty currency along with other currencies having alarming carbon footprints,a fundamental change is the need of the hour in the crypto industry. Following are some ways of having a sustainable industry.
SUBSTITUTE CONSENSUS MECHANISM:
Now, there are many different alternatives available which are far more efficient than the proof of work consensus that is quite energy consuming.
The global warming is real and in order to become more sustainable, the cryptocurrency industry has to look for eco-friendly alternatives which consume less energy and reduce the amount of greenhouse gasses released in the atmosphere. Following are the mechanism that can be energy-efficient:
The proof of stake is progressing in the crypto industry which is the second most popular technique used by cryptocurrencies. This mechanism does not require special equipment, which makes it 99 percent energy-efficient than the traditional PoW. This mechanism involves the allocation of authority in segments against the number of tokens held or owned. Cryptocurrencies like EOSIO and Cardano have adopted this mechanism.
It is a verification mechanism system that solves mathematical problems and stores hashing solutions utilizing free space on a device's hard drive. It follows protocols of mining and plotting. The cryptocurrencies that use this mechanism claim it to be 30 times more energy-efficient than the bitcoin mining techniques. Several cryptocurrencies are using this mechanism like chia and burst.
RENEWABLE ENERGY ADOPTION:
Cryptocurrencies are ill-famed for consuming a lot of electric energy and adding almost forty million tons of carbon dioxide in the atmosphere per year. This fact proves that the crypto industry is emitting a lot of greenhouse gasses. To counter this problem, many crypto miners have now moved to cleaner alternatives for example hydropower, solar, and wind energy.
Accept Crypto Payments With Baxity
Crypto processing is a modern payment instrument, thanks to which buyers pay for goods or services online not with ordinary money through bank data or payment systems, but with cryptocurrency. Тoday the development of the cryptoindustry requires to integrate а new payment solutions for doing business online.
Baxity provides the service allowing to accept money transfers from clients with cryptocurrency. Merchants save on commissions, the amount of which is much higher for ordinary bank transfers, and also increase the number of buyers, among whom many willingly pay with cryptocurrency. Thanks to new payment approaches, the customer base is growing and, accordingly, the company's profits. More details on cryptoprocessing integration via this link.
Managing Crypto With Trastra VISA
Trastra Card allows you to manage your cryptocurrencies in a sustainable way. You can also withdraw your cryptocurrency without having your own bank account. If you are in the designated country supported by Trasta then you can withdraw your amount from any ATM.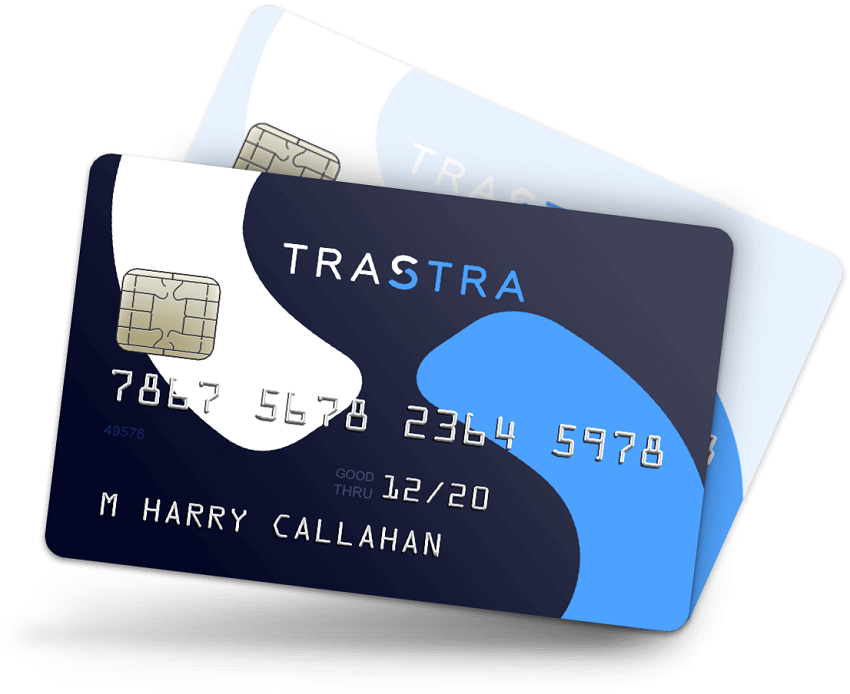 Support six wallets.
Daily withdrawal limit of 300 Euros.
Services in 31 countries worldwide.
Lowest fee in the market i.e. 15 Euro per anum
256 bit military grade encryption make it the most secure card
Provides referral bonus
Zero transaction and monthly maintenance fee.
FAQ
Is Crypto Sustainable?
The crypto industry is now moving towards eco-friendly options for its operations. A cryptocurrency can be sustainable if its energy usage is low with a minimal carbon footprint. The transactions do not require a large amount of energy and constant work on reducing the impact on the environment. The following factors should be considered when analyzing whether a cryptocurrency is sustainable or not.
Eco-friendly initiatives
Greenhouse effects
Electricity Consumption
What Is The Most Environmentally Friendly Cryptocurrency?
The most environmentally friendly cryptocurrencies are those which are looking for more green initiatives, lesser emission of greenhouse gasses, and consume less electricity.
Will Crypto Become More Environmentally Friendly In The Future?
It is possible to have an eco-friendly crypto future because institutions like the crypto climate accord are looking and working toward a common goal of having all the cryptocurrencies powered by renewable energy by the year 2025.