If you've been looking for an online marketplace that allows sellers and buyers to trade Bitcoin online, Paxful might be a good solution for you. Read on to find out what Paxful is and how to sign up for an account.
What Is Paxful?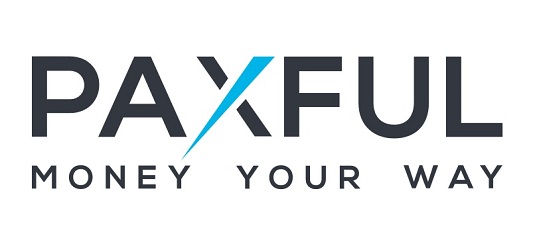 With Paxful, Bitcoin is easier than ever for users to trade – the exchange supports a huge variety of payment methods. In fact, there are more than 300 ways to sell and buy crypto on Paxful; some of the most popular methods include e-wallets (Skrill and Neteller), Amazon, and iTunes gift cards, altcoins, bank transfers, and cash.
For a more detailed look at the service, read our Paxful Review. In it, you'll learn more than just how to trade Bitcoin on Paxful. The guide goes into history, the fees and limits, supported countries, how to use Paxful's main services, and more.
Pros and Cons of Using Paxful
As with any Bitcoin exchange platform, Paxful has its advantages and disadvantages. However, after thoroughly reviewing the service, we believe that the pros heavily outweigh the cons.
Pros

Free: You don't have to buy a Paxful account. You can enjoy your secure Bitcoin wallet absolutely for free!

Reputable: Paxful is used all over the world, with nearly 5,000,000 users and 2,000,000 wallets in existence.

Profitable: Paxful charges no commission fees, thus increasing the profits that sellers get to keep.

Escrow: Buyers and sellers are protected by Paxful's built-in escrow. If the buyer doesn't fulfill their part of the bargain, Paxful automatically negates the trade.
Cons

Verification: In order to unlock all trade limits, you must get verified. Some people may see this as a disadvantage because you need to verify your ID and address, and then Paxful will manually review your account (rather than it being automatic).

Fraud: Sometimes, you interact with fraudulent traders on the platform. Thankfully, Paxful has a secure escrow, but if the trickster convinces you to trade off of the platform, then you lose Paxful's protection.
How to Create a Paxful Account
If you are ready to make the step into cryptocurrency exchange, you'll first need to make your Paxful account – so it's a good thing that doing so is intuitive and simple. We'll give you a step-by-step tutorial on creating an account, complete with screenshots.

Open your browser and access the Paxful website. When the homepage loads, look towards the upper righthand part of the page and click the button that says, "Create Account."
After that, the Create Your Account page will show up – looking like this: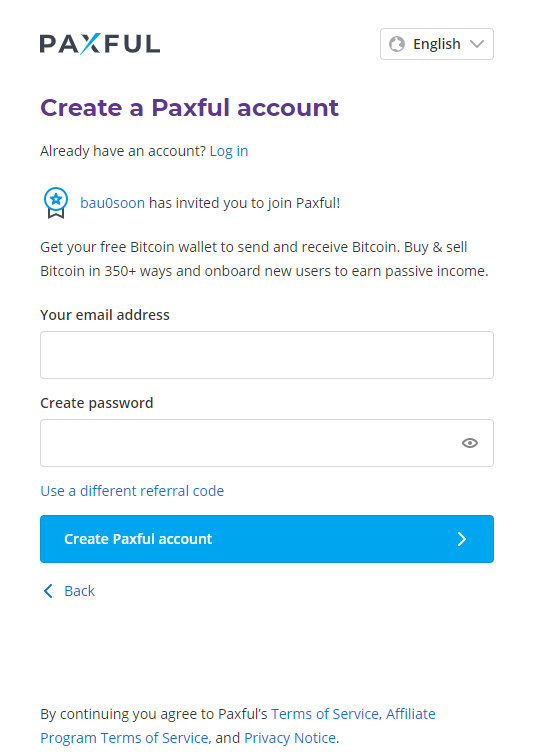 You'll need to input your email address and make a strong password – the latter must be 6+ characters long, and it must also contain a number, a special character, an uppercase character, and a lowercase character. After clicking the blue "Create Paxful Account" button, Paxful will send you an activation code on your email.
Open it up and enter 6-digit code on the Paxful website. You need to enter a code in 30 minutes, after that time it will be invalid.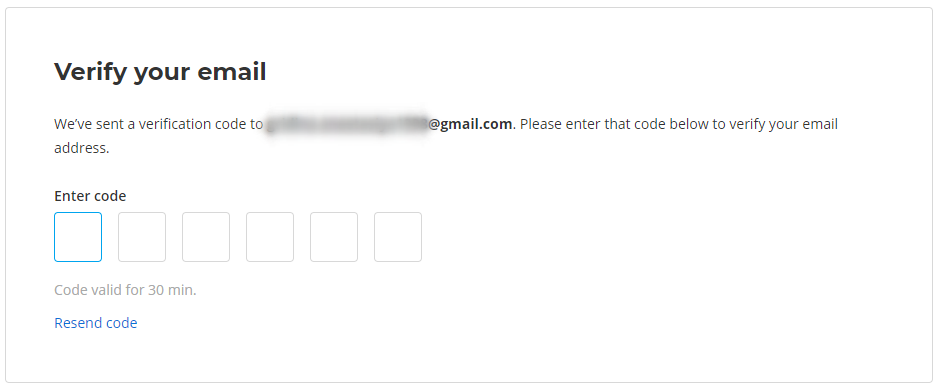 Now your account is registered and ready to use. However, if you want to gain access to more features, then you should verify your account – read on to see the different verification levels.
Paxful Account Verification
Paxful account verification helps create trust between traders on the marketplace, and it can be done via KYC. There are four levels of verification:
Level 1: This level gives you a trading volume with a limit of $1,000. This, along with sending funds from your Paxful wallet, requires email and phone verification.
Level 2: With this level, the user's trading volume limit is now increased to $10,000, plus they gain access to more trading methods. Furthermore, you'll get the option to make offers of your own. To get to level 2, you'll need to do ID verification. Note: If you live in Canada, the EU, or the U.S., you must have level 2 verification to make any trades and withdrawals of funds.
Level 3: You have the unlimited trading volume at this level, and you no longer need to have 0.02 BTC stored within your balance to make crypto offers publicly visible. To get to this level, you have to pass address verification.
Level 4: Enhanced Due Diligence or Customer Due Diligence additional verification methods are required at this level. Only high-volume corporate accounts gain access to level 4 – after which, the trading limit is increased to more than $50,000.
| | | | | | |
| --- | --- | --- | --- | --- | --- |
| Level | Verification Needed  | Per Trade Limit | Trade Volume Lifetime Limit | Send from Wallet Lifetime Limit | Receive to Wallet Lifetime Limit |
| 0 | None | $0 | $0 | $0 | Unlimited |
| 1 | Email and Phone | $1,000 | $1,000 | $1,000 | Unlimited |
| 2 | ID | $10,000 | $10,000 | $10,000 | Unlimited |
| 3 | Address | $50,000 | Unlimited | Unlimited | Unlimited |
| 4 | Enhanced Due Diligence | Higher than $50,000 | Unlimited | Unlimited | Unlimited |
FAQ
Is the Paxful wallet secure?
Yes, the Paxful wallet is highly secure to use, especially because of its escrow feature. As long as you don't engage in any payments off of the platform, you are at no risk of losing your money. You can also protect your account by setting up 2FA. Google Authenticator and SMS confirmation codes are two methods for additional protection.
How can I deposit and take out funds in Paxful?
As we mentioned at the beginning of this article, there are over 300 methods of depositing and withdrawing funds with Paxful! Besides bank transfers, cash, and gift cards, there are also many e-wallets to choose from. We highly recommend using Skrill and Neteller – these are safe, reputable e-wallets that we can provide the best sign-up conditions for. For instance, with Skrill, we can get you speedier verification, a multicurrency account, and a reduced threshold to VIP Silver and Gold. With Neteller, we'll help you get priority verification, an instantaneous VIP Bronze PRO status, and VIP Silver on special terms – among other benefits!
How do I contact Paxful customer service?
You can open a live chat with customer service; the button to do so is located at the bottom right corner of the site. Paxful's customer support team is available 24/7, every day of the year. They also have a robust support page that contains answers to many common questions.