One of the most popular prepaid voucher services is Paysafecard; however, it's not available everywhere. But don't worry – below, we'll show you some of the best Paysafecard alternative vouchers.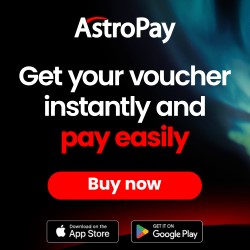 What are Paysafecard Vouchers?
Paysafecard vouchers are prepaid cards that can be used to make online payments. They are a popular payment method, and they can be used to purchase goods and services from 650,000 sales outlets.
How Do They Work?
Paysafecard vouchers work by adding credit to your Paysafecard account. You can download the free Paysafecard app on your mobile device, or go to their website and register for an account. Once you have created an account, it is easy to purchase vouchers with a debit card or credit card.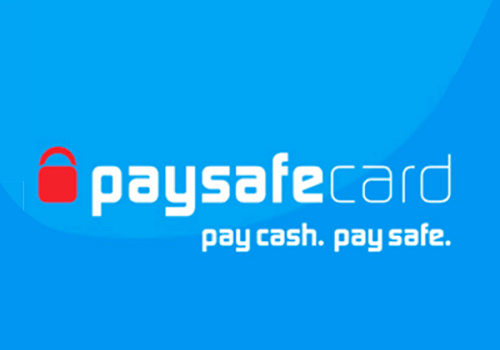 When making a purchase online, simply choose Paysafecard as your payment method and enter the voucher code. The funds will be transferred from your Paysafecard account to the merchant's account, and you will be charged for the purchase.
Prepaid Cards Similar to Paysafecard
Prepaid cards are one of the most convenient ways to pay for your purchases. Pay for an item with a prepaid card, and it's yours; there's no credit check, your bank doesn't need to know, and you don't need to carry around wads of cash.
In the past few years, it has become one of the most popular payment methods for online merchants and digital markets. It is used both by buyers and sellers due to its benefits. There are also several Paysafecard alternative vouchers, allowing customers to make payments without having to disclose their personal credit card information.
How to Use Prepaid Vouchers Like Paysafecard
Prepaid vouchers like Paysafecard make it very easy for you to anonymously, easily, and securely pay online by following these steps:
Go to the merchant outlet and select the subject payment method.
Enter the unique code for activating the voucher.
Once activated, enter the amount you want to pay. That's it!
Tips for Choosing the Best Paysafecard Alternative
There are a few things you need to consider when choosing Paysafecard alternative vouchers:
Fees: Some services charge fees for their prepaid vouchers, so be sure to compare the costs involved.
Available Countries: Not all services are available in every country, so be sure to check that the one you choose is available in your location.
Ease of Use: Some services are more user-friendly than others, so be sure to choose one that is easy to use.
Security: Make sure that the service you choose has strong security measures in place to protect your data.
Customer Service: If you have any problems with your voucher, make sure that the service has good customer service available when you need help.
Where to Get Prepaid Vouchers
You can easily avail Paysafecard alternative vouchers through the Baxity Store. Along with being simple, the entire process is secure and quick. You can avail all the benefits of these prepaid cards, by creating an account on your Baxity Store.
Advantages of Using Prepaid Vouchers
An online transaction varies greatly from an offline payment, with certain limitations applied to the latter; however, there are several benefits to using Paysafecard alternative vouchers, including:
Less Risk of Overspending
One of the biggest advantages of prepaid vouchers is that they can help you budget your money more effectively. This is because you cannot spend more than the amount on the voucher, which can help prevent you from overspending. This can be particularly useful if you are trying to stick to a specific budget or trying to save money.
Another advantage of prepaid vouchers is that many online merchants accept them. This can be particularly useful if you shop online and do not want to share your financial details with the merchant. It can also be helpful if the merchant does not accept a particular credit card, as you can use a prepaid voucher instead. Certain country restrictions may apply.
They Come in Multiple Denominations
Another great thing about Paysafecard similar prepaid cards is that they come in various denominations, so you can choose the one that best suits your needs. This can be helpful if you are on a tight budget or only need to make a small purchase.
One great thing about prepaid vouchers is that they are easy to use. This is because you do not need to have a bank account or credit card to use them. In addition, most prepaid vouchers can also be reloaded, so you can continue to use them even after you have used up all of the funds on the voucher.
Purchase eVouchers Online on Baxity
Baxity Store is a reseller website that offers prepaid vouchers that can be used for different online games and services. The best way to get prepaid vouchers is by buying them from reseller websites because of the added benefits and security assurance.
On Baxity Store, you can find many eVouchers for different services. Baxity Store is very secure when it comes to online transactions, and you don't have to worry about any sort of scam when buying vouchers on the website.
FAQs
What Are The Best Paysafecard Alternative Vouchers?
The top prepaid card alternatives to Paysafecard are CashtoCode, ecoVoucher, AstroPay, and Visa Gift Card.
How to Choose Similar to Paysafecard Prepaid Cards?
If you are looking for Paysafecard alternative vouchers, make sure to read voucher websites' terms and conditions and compare the services provided by each of them, including the fees, chargebacks, whether the voucher is reloadable, if any discount is available, and security, etc.
How to Use Prepaid Vouchers Like Paysafecard?
Follow these simple steps to use prepaid vouchers like Paysafecard:
Activate it by entering the unique digit code.
Enter the amount and use it for online payments.